An adorable Pipe Cleaner Spider Craft that's easy to make and perfect for those little hands to make this Halloween!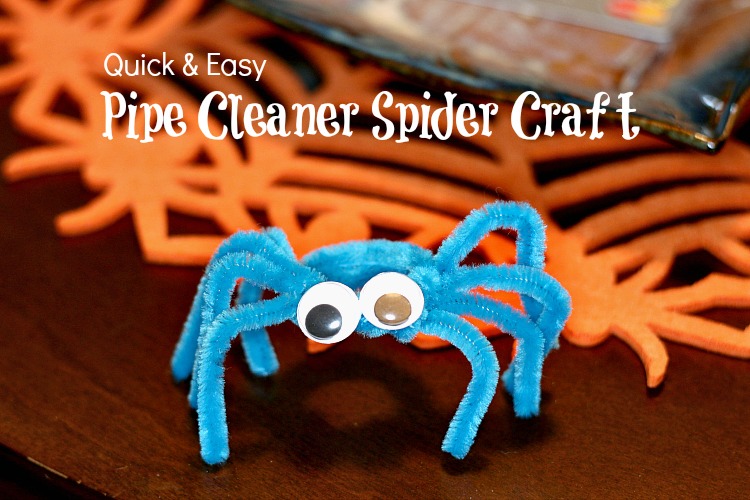 So are you all ready for Halloween in a couple week?  I just can't believe the end of October is just around the corner and Halloween is less than two weeks away! I haven't even bought my candy yet…although that's kind of intentional. I can't be trusted with that much candy in the house;)
Halloween is one of our favorite times of the year.  We do A LOT to get into the spirit with decorating around our house, fun crafts and activities like this hilarious Halloween themed kid-friendly cupcake war competition. Finding quick and easy crafts to help fill the house is a fun way to add our personal touch to decorating.
This cute, little Pipe Cleaner Spider Craft has been one of my daughter's favorite activities over the past few years. She's almost nine and she still love making pipe cleaner crafts!  .
This is a great craft for kids of all ages. It's fun, simple and easy for little hands to do on their own (maybe with a little directions for parents or an older sibling).

This post contains affiliate links. If you buy through these links, at no additional cost to you I may get a percentage of the sale. Thanks for your support!
Here's all you need to make this Adorable Pipe Cleaner Spider Craft:
Pipe Cleaners (4 per spider) , any color
Googly eyes (2 per spider)
Glue (this is my FAVORITE craft glue – works awesome and super easy to clean up)
You'll need four pipe cleaners for each spider.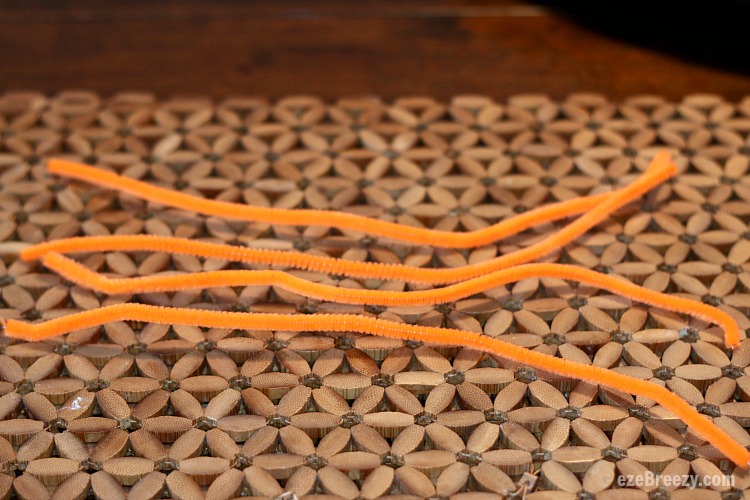 Gather the four pipe cleaners together and bend it in the middle. Next you're going to twist the two tails of the pipe cleaner as you see below.
Then, take those two tails and bend then back upwards so that they are touching the circle part of the pipe cleaners. It will look like a U shape with the circle loop in the middle.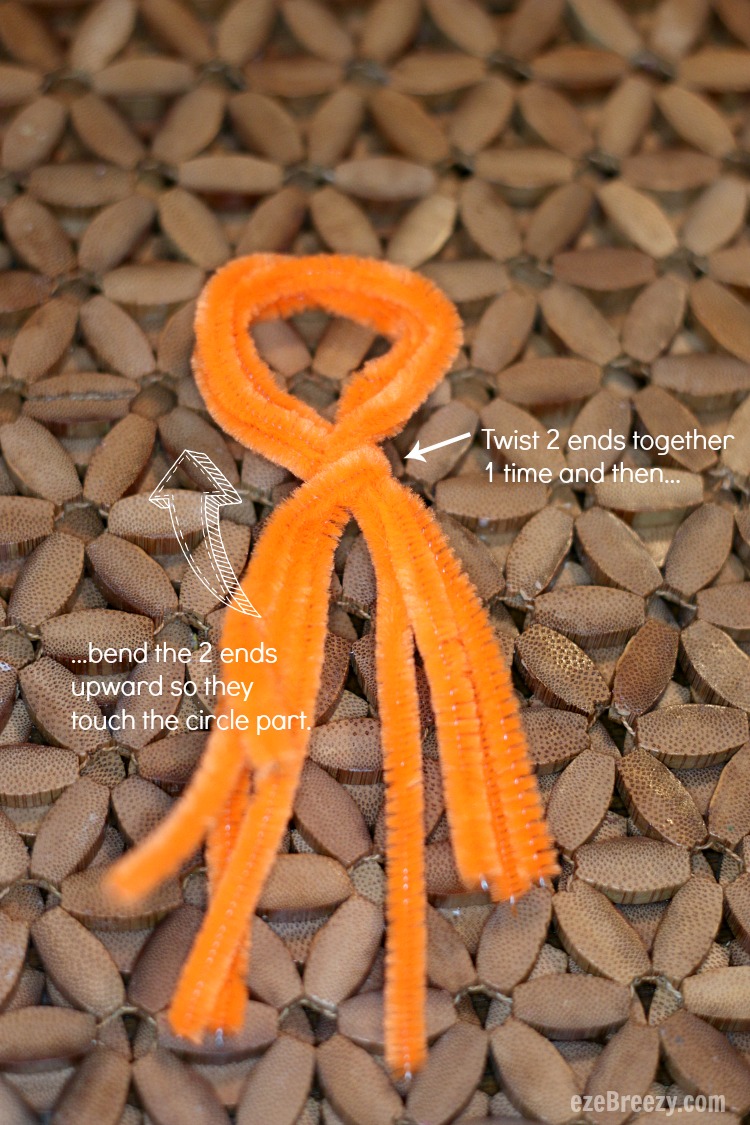 Bend each of the pipe cleaners on each side into the spider legs. Apply two dots of glue for the eyes.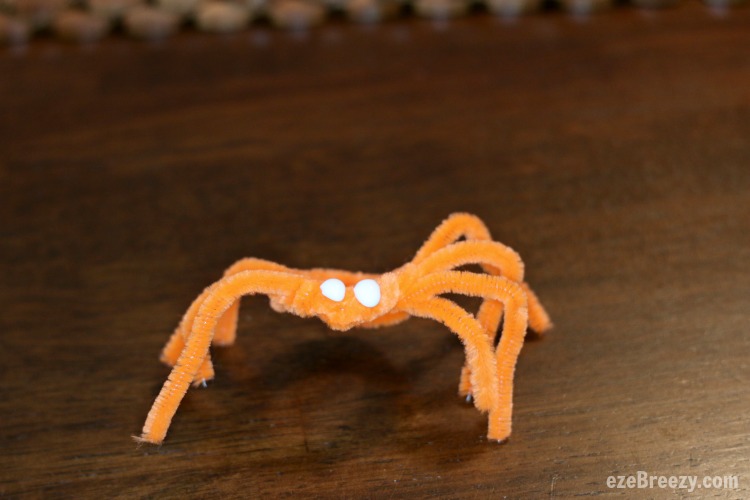 Add the googly eyes and you're all done!  Add two eyes…one eye…three eyes!  Kids can even add beads to the legs for some added flare!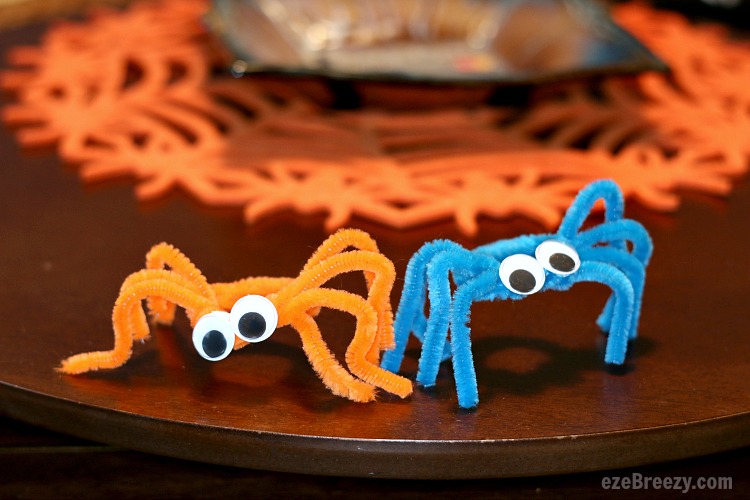 This is a fun, easy craft for kids, and the perfect activity for the Halloween season…have fun!
For more fun craft ideas and delicious recipes, keep in touch with me at  ezeBreezy – Life Simplified on Facebook, Pinterest and Instagram!
Pin For Later…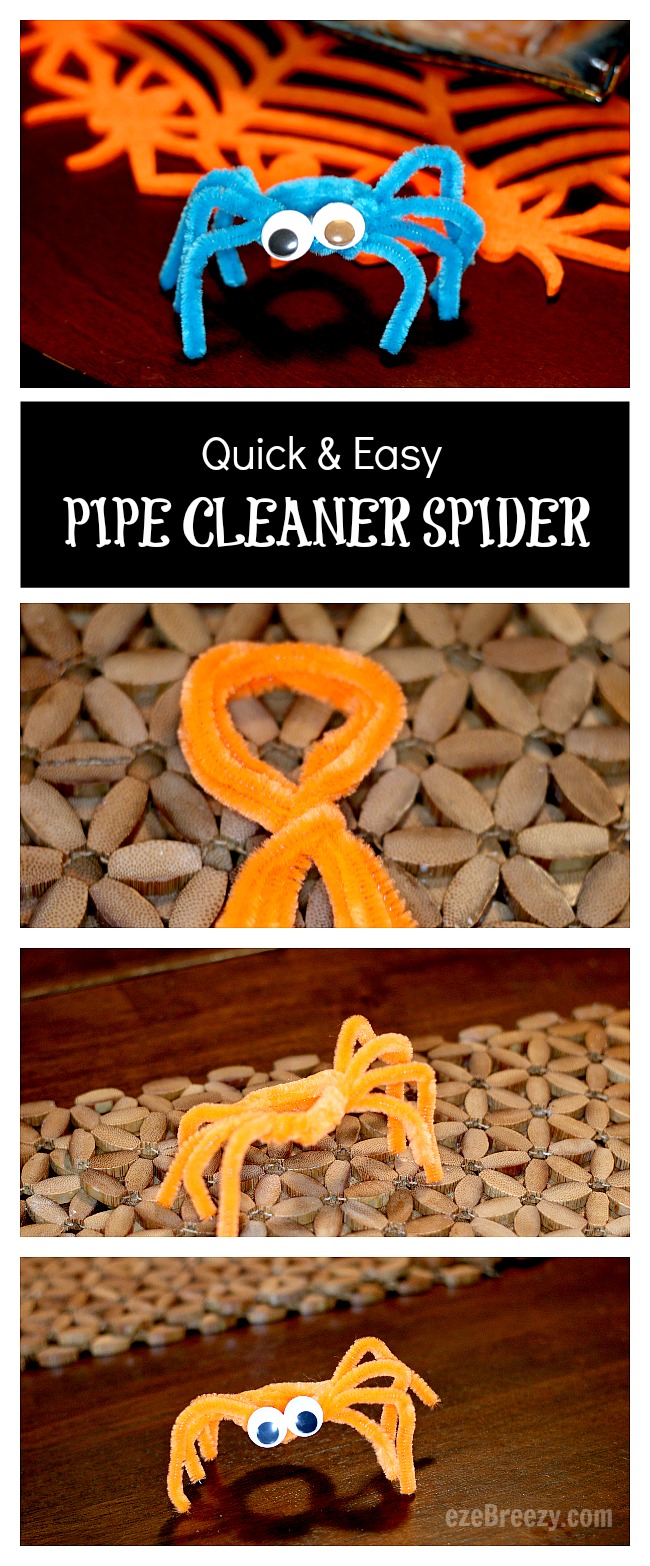 You Might Also Like These Crafts and Activities…