We love cupcakes in this house.  Ok, we love ALL cakes but cupcakes are just a little more fun.  And this Kids Cupcake Wars Activity takes cupcake fun to a whole new level!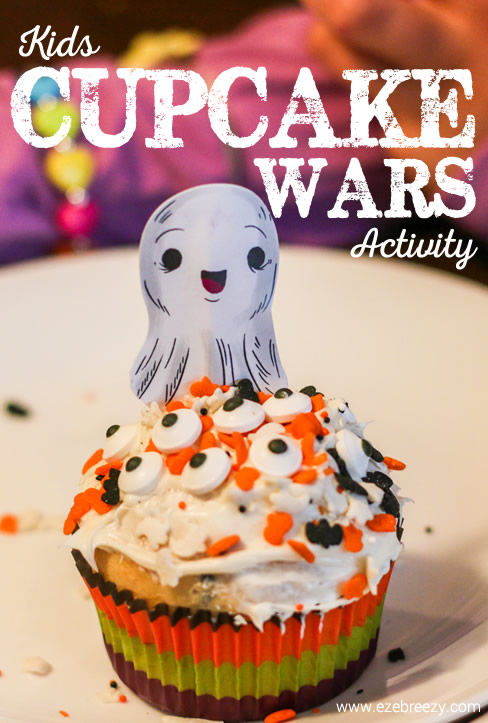 This is probably one of the easiest kid activites to throw together.  A little messy but easy to put together!  It's fun for all ages and the perfect activity to do with friends or family.   You can get fancy and make everything from scratch or make things a little easier and go with a box mix and canned icing.  This time around, it was all about the decorating so we went the easy route.
With Halloween coming up at the end of the month, we decided to go with a Halloween themed kids cupcake wars activity.  My daughter and I had a blast finding different things to adorn our fun Halloween cupcakes.
We started with some Halloween Funfetti cake mix and vanilla icing and then found some candy eyes, green slime icing, witch fingers, skeleton icing decorations, ghost and bat toppers, Halloween sprinkles, and the BEST find of all – Peeps Halloween Marshmallow Toppers
.  You heard me right.  Peeps. Halloween. Marshmallow. Toppers!  Cats, tombstones, ghosts, and pumpkins – simply adorable.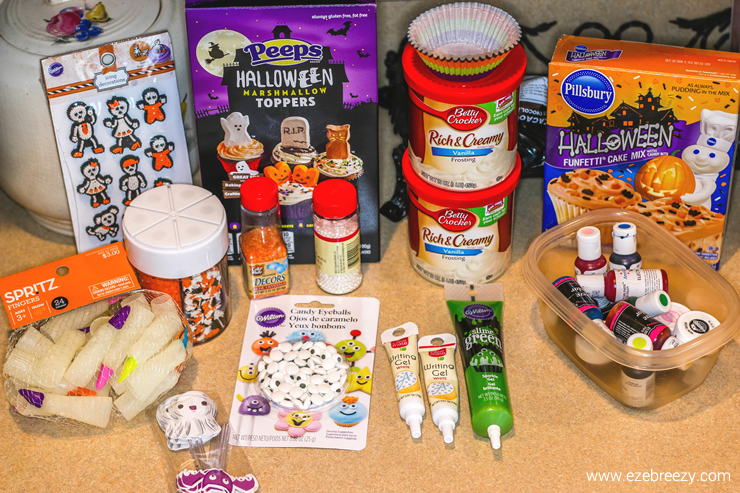 I decided to make the cupcakes ahead of time but you certainly can make the actual baking part of the kids cupcake wars fun.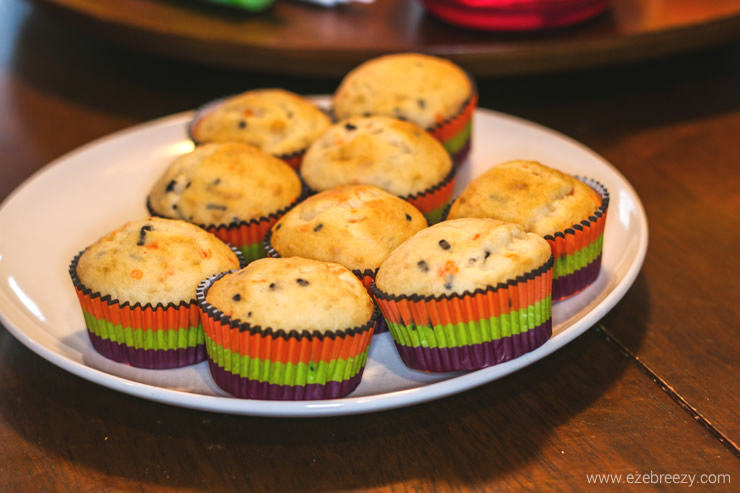 I used a cupcake pan
 to store all of our decorating goodies.  It worked perfectly.  The girls decided on black, purple, orange and white for their icing colors.  Then I put all of the decorations in the middle of the table (if you have a lazy susan – they work great for this activity) for easy access.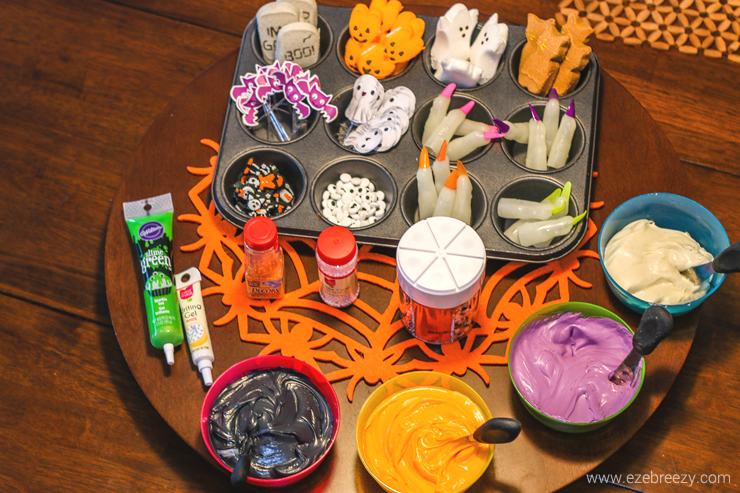 And then it was time to let the decorating begin!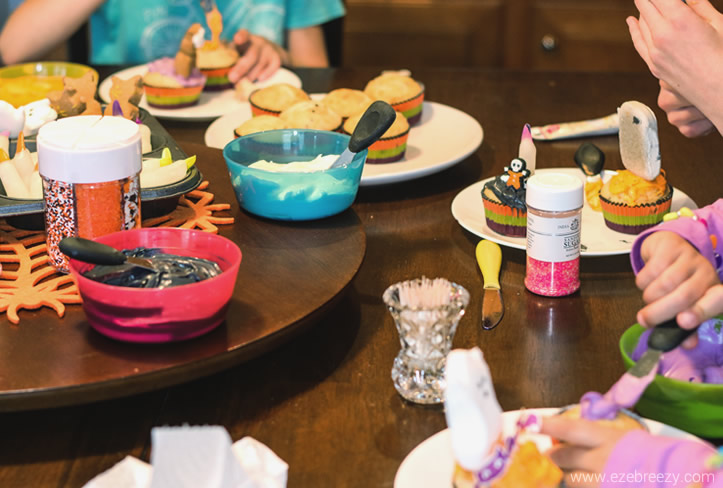 It's a good idea to have toothpicks on hand.  They do a great job helping keep your Peep decorations standing up straight!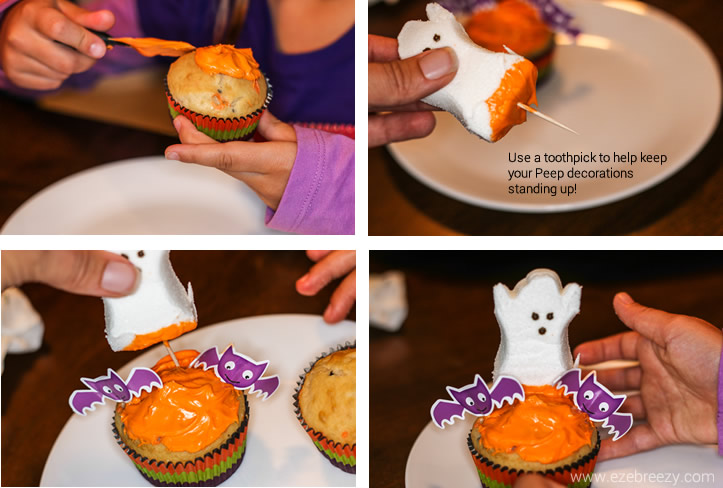 It was so much fun watching the girls get creative.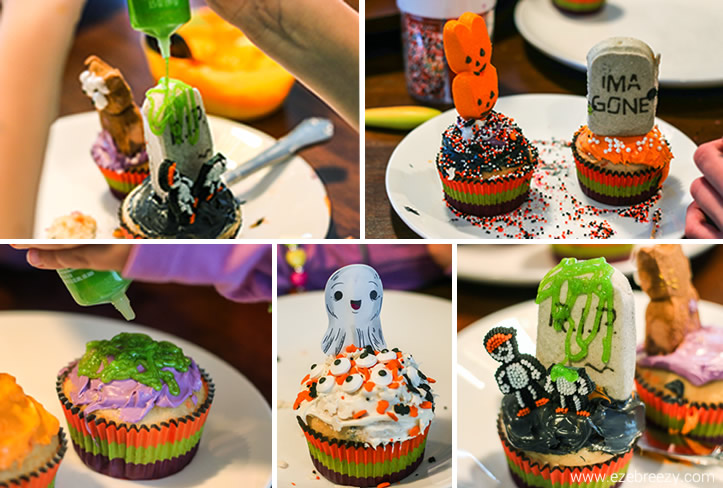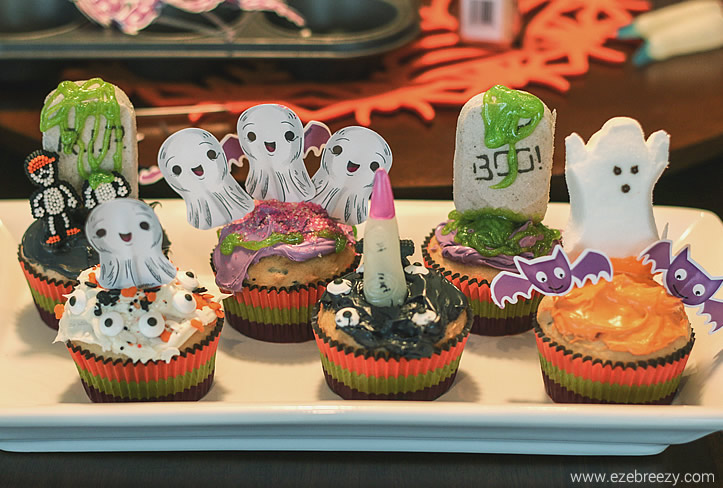 This was such a fun activity.  The girls ended up decorating all 24 cupcakes!  And in the end, we just had too many great cupcakes to pick one winner.
This post contains affiliate links.
---
You Might Also Like…