This DIY Fuzzy Headband Craft is so adorable and easy to make and just the perfect fun activity for kids.

We are always playing around with different craft ideas.  This summer we've made some fun kid crafts like this adorable Egg Carton Crown Headband and fun Heart String Art Craft made on a wooden plank sign.
This post contains affiliate links.
I keep one of those extra-large plastic storage totes in the garage just full of recycled bits and pieces for our daughter to use during craft time.  I love it because we can pull it out when she wants to get crafty and then just throw everything back in, pop on the lid and stick it back in the garage.  Clean up is a breeze!
We had made some Troll Headbands for a birthday party craft back in February and had some leftover headbands in the craft box.  That was the start of this fun little project.
After digging around a bit, my daughter ended up with pipe cleaners and bead.  So with these three simple materials, she created this adorable kids craft!
Here all you need to get started…
DIY Kid's Fuzzy Headband Craft – Material
Plastic headband
6-8 Pipe Cleaners – your choice of color
3 Decorative beads (you can actually use as many as you'd like!)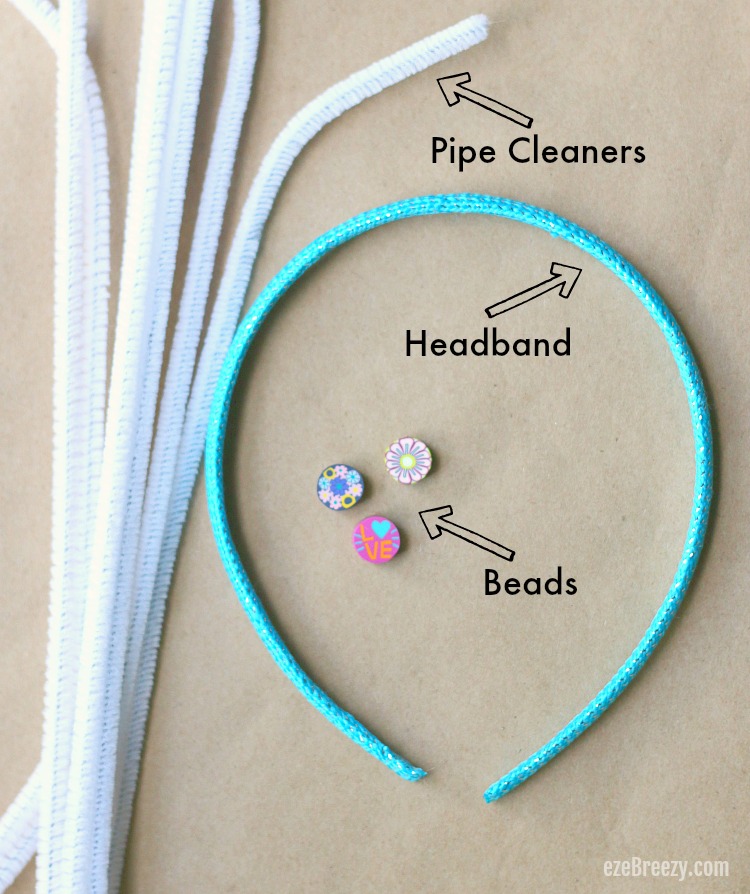 Step 1: Starting at one end, twist one pipe cleaner around the headband.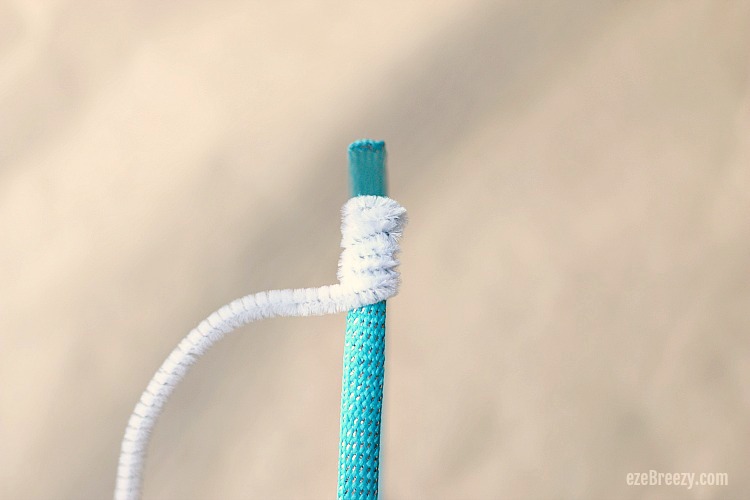 Repeat with additional pipe cleaners until you have covered about 1/3 of the headband.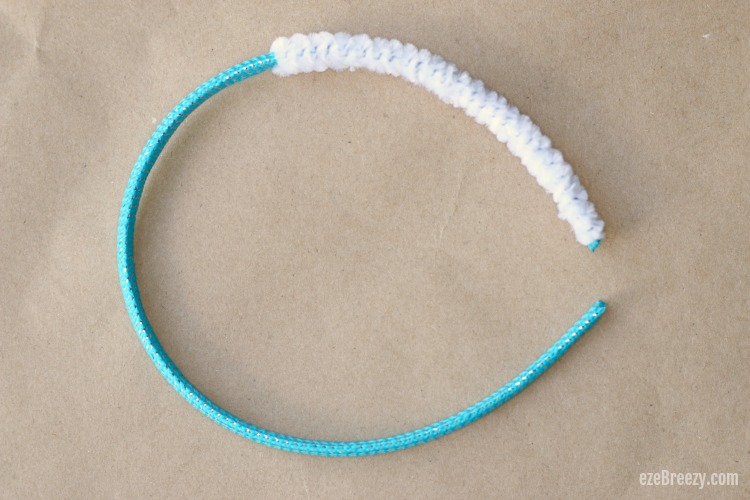 Step 2: Thread beads onto pipe cleaners and position on the top side of the headband.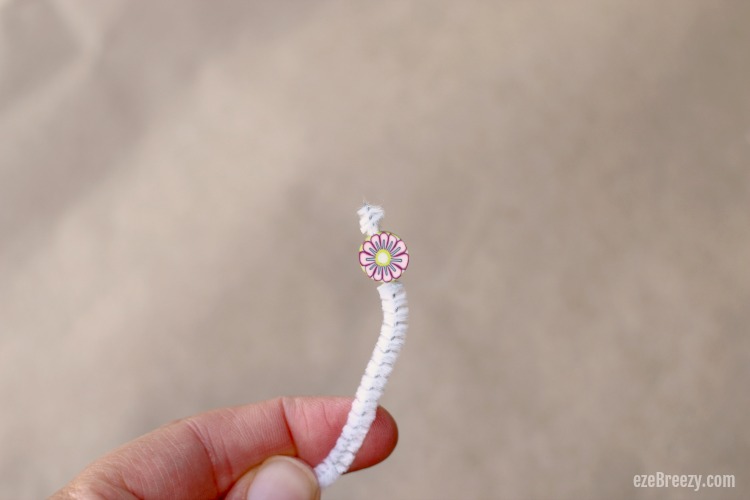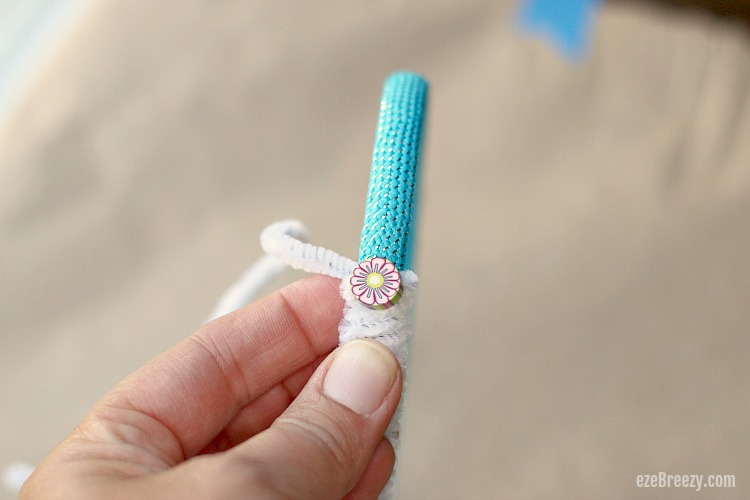 Step 3: After adding all your beads, finish twisting pipe cleaners around the head band until it is completely covered.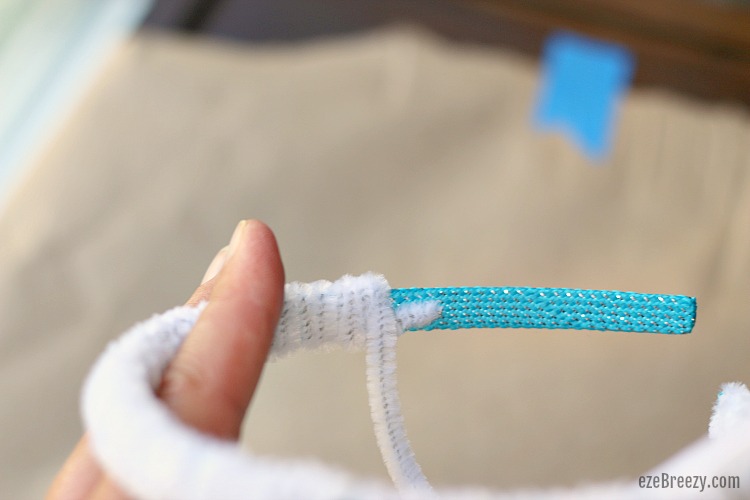 *Tip* When you get towards the end of a pipe cleaner, fold the end flat against the underside of the headband and then start wrapping the next pipe cleaner over top the little "tail".  This just ensures that the surface of the headband is completely smooth.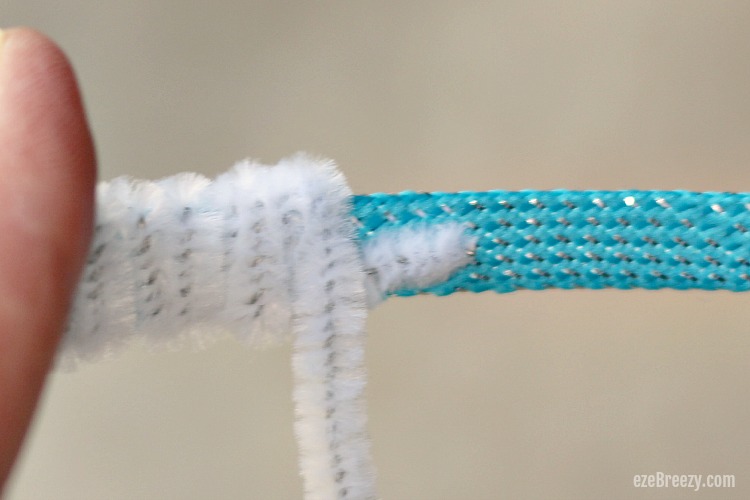 That's it…your DIY Fuzzy Headband Craft is done!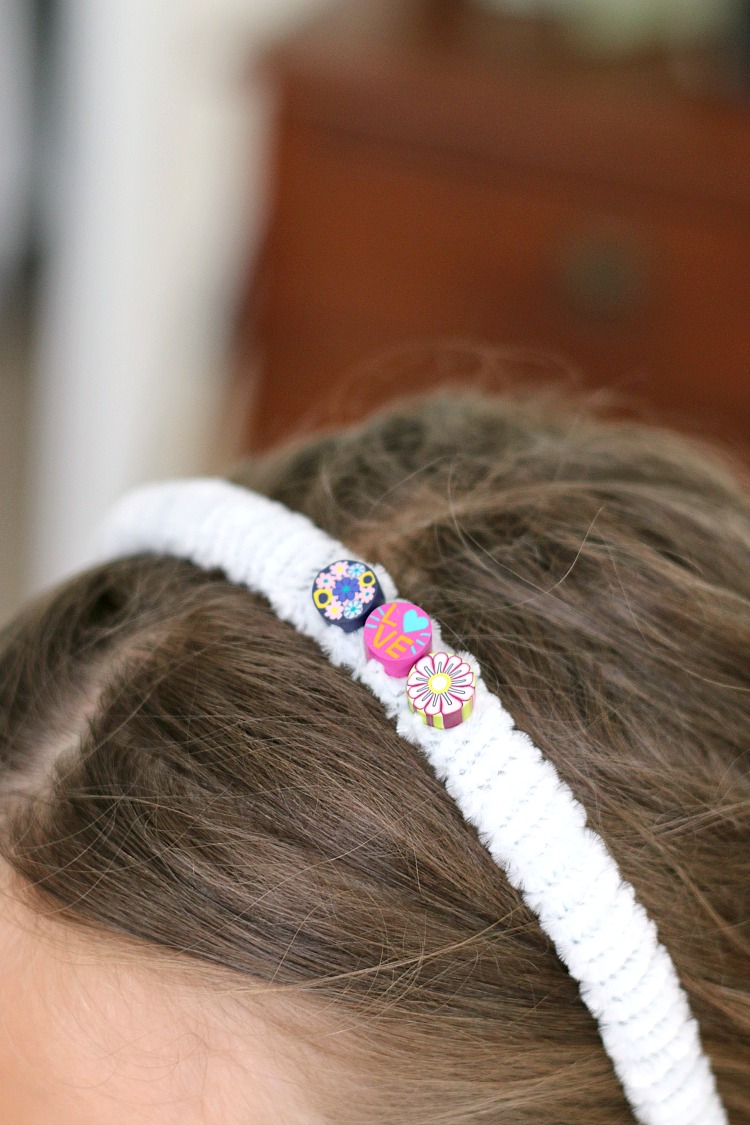 Enjoy!
For more fun kid crafts and activities be sure to check out this simple 3 Ingredient Puffy Paint Recipe and this crazy fun Dinosaur Glove Puppet!