Nothing puts a smile on a kids face than finding a You've Been BOOed surprise at the front door!  This fun Halloween tradition has become a favorite in our house and we are so excited that it's finally time to start BOOing!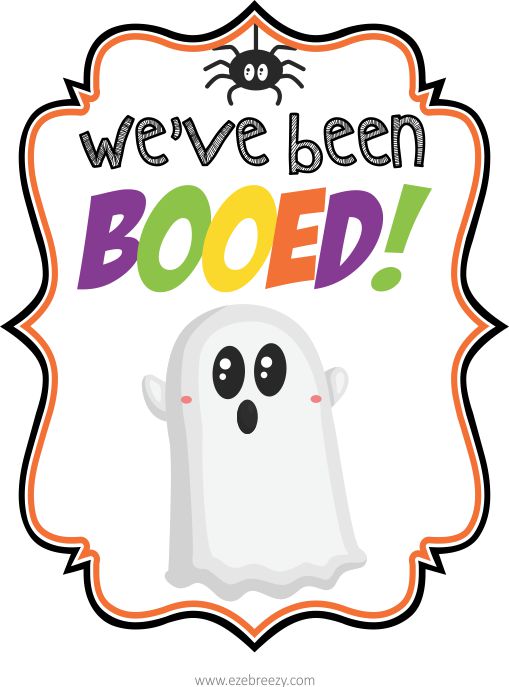 * This post contains an affiliate link
Does your neighborhood "BOO"?  Do you know what this "BOOing" thing is all about?  Well if you're not familiar with this fun Halloween tradition, you've come to the right place!  And if you've been "BOOing" for awhile now…I've got an adorable You've Been BOOed Printable to help you kick off this year's fun.
I am amazing at all the holiday traditions that have popped up over the years. From the sneaky leprechaun to the Elf of a Shelf – each tradition has a fun spin that seems to get everyone in the spirit of the holiday.  And the You've Been BOOed tradition is one of my favorite.  It's a fun way to create excitement about Halloween and kids LOVE sneaking around leaving Halloween surprises on the neighbor's porch.
So here's how it works…create a BOO sign and instructions or you can download the You've Been BOOed Printable I created here.  Next you want to get 2 small treats.  You can be as creative as you like.  Make some cupcakes or marshmallow popcorn treats.  Big…small…it doesn't matter.  It's just about spreading a little Halloween fun.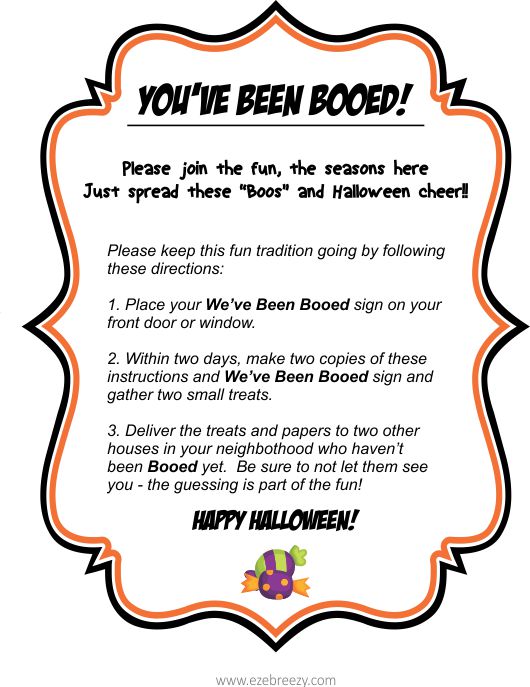 Once you have your You've Been BOOed sign, instructions and yummy treats, it's time for the fun part.  Secretly set your Halloween treat at your neighbor's door…ring the doorbell…that then RUN like the wind!  Once a house is BOOed, they will do the same for two more houses…and so on…and so on!  How fun is that?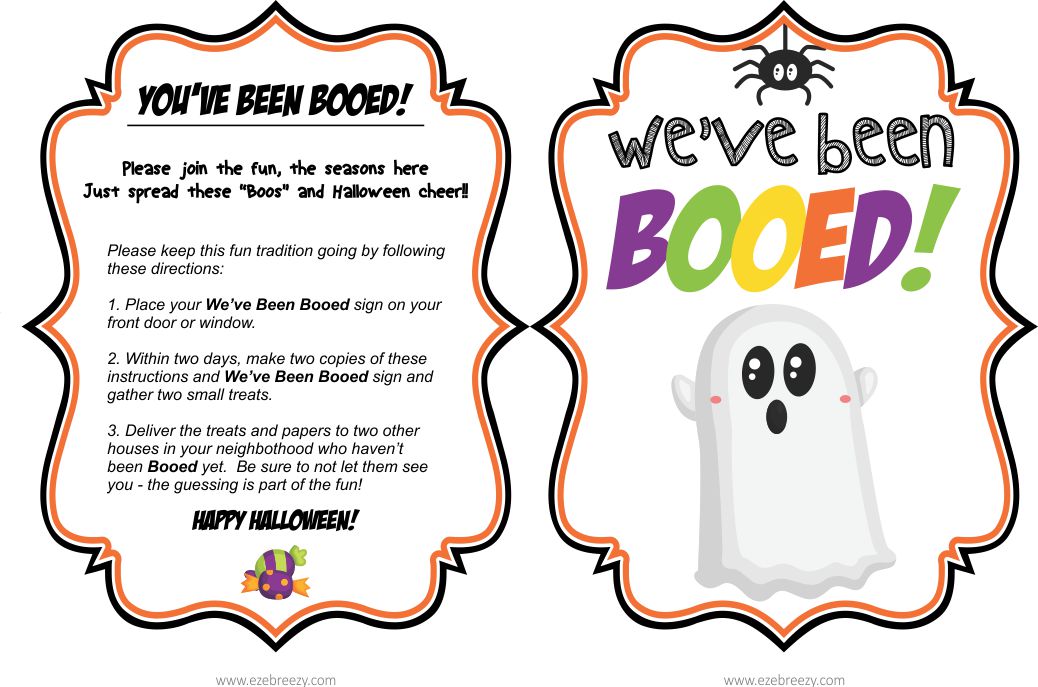 So join in on the fun.  Here's an adorable FREE You've Been Booed printable for you to use.  Feel free to pass it along and let's get started spreading a little Halloween fun!
You've Been BOOed Free Printable


---
You Might Also Like…