This colorful Spiked Wild Berry Lemonade is simple, refreshing and absolutely delicious!  The perfect summer cocktail for your next gathering with friends and family.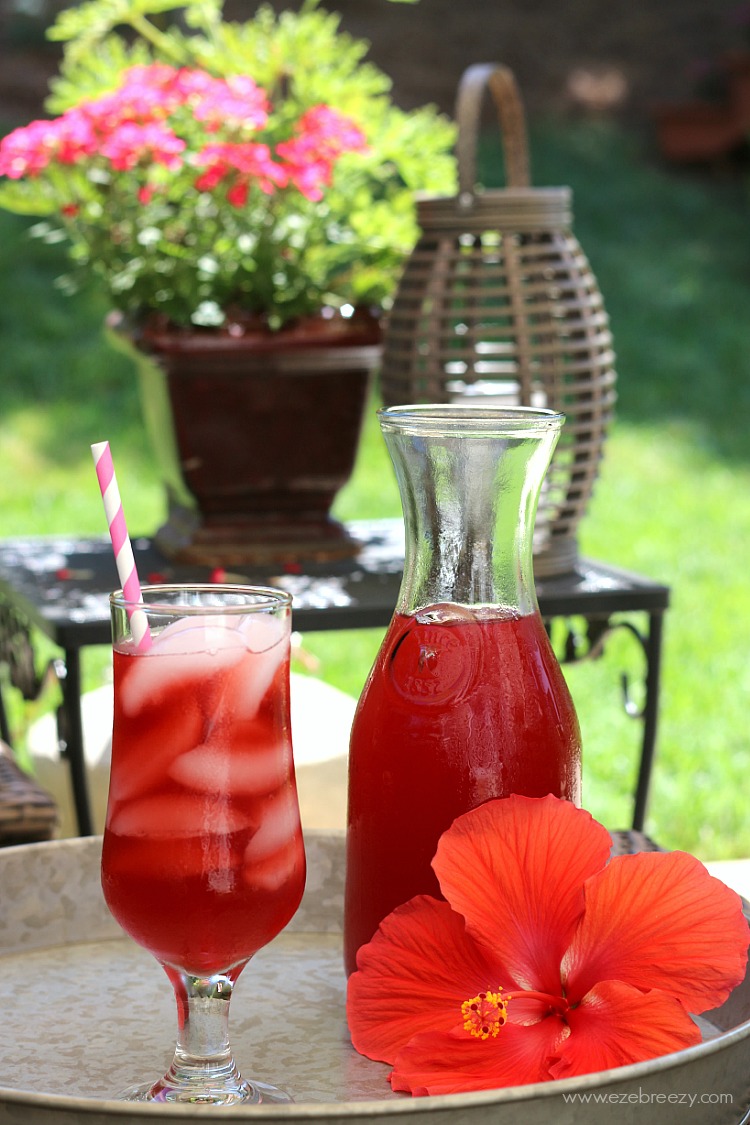 Happy summer!  It's finally here, yay!  One of our all-time favorite summer drinks is a tall glass of refreshing lemonade.  It's light, cool and the perfect combination of tart and sweet.
You will find a huge pitcher of lemonade in our fridge all summer long.  Although I have been know to whip up a quick batch of lemonade from a mix, my FAVORITE lemonade is made from scratch.  It is so easy to make at home.  You need only three simple ingredients: lemons, water and simple syrup.
There are so many ways to can put a creative summer twists on a good homemade lemonade recipe – add some watermelon or pureed strawberries or combine it with some iced tea for an Arnold Palmer.  You're just limited to your imagination.
I decided to try an new spin on my favorite lemonade by creating a boozy combination of tangy hibiscus tea made with a blend of sweet berry flavors, lemonade and a little spiced rum.  Ahhhh – the result was a delicious, refreshing spiked lemonade that is sure to make your taste-buds do a happy dance!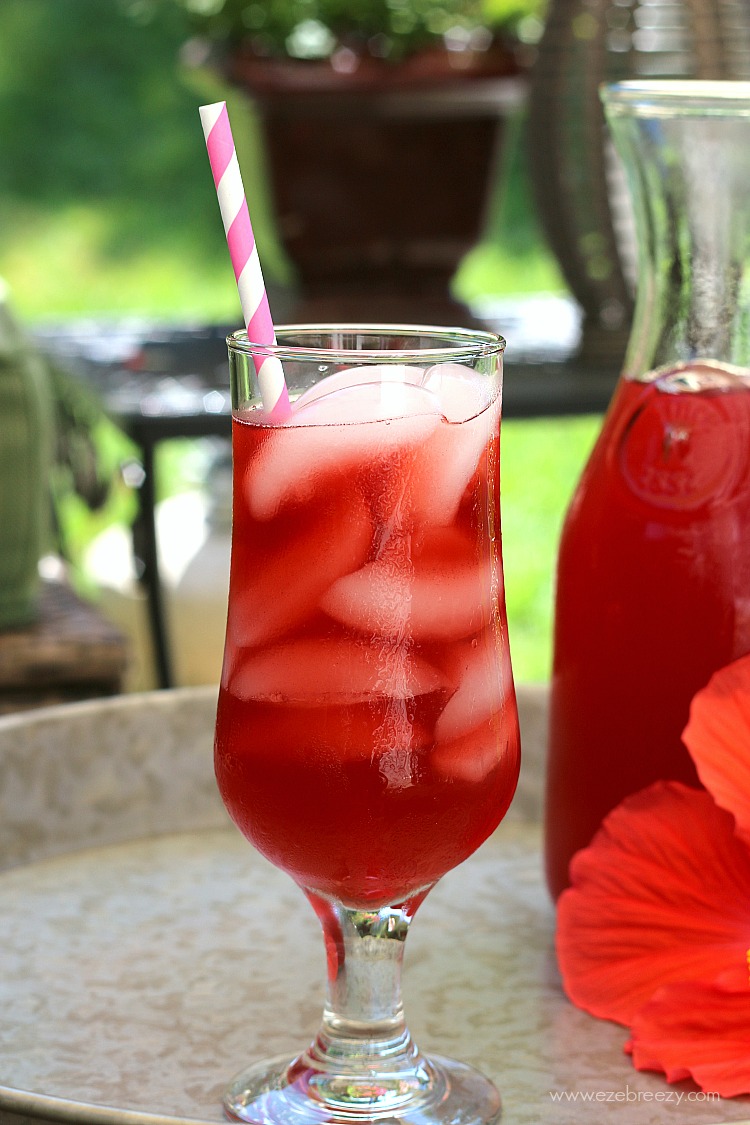 The best part – it's so simple to make.
This spiked lemonade starts off with some simple syrup.  Using a sugar syrup instead of straight granulated sugar will ensure that the lemonade is sweetened throughout.  If you add granulated sugar to the lemonade, the sugar will just sink straight to the bottom.
Making a simple syrup is just that…simple.  Start by bringing water and sugar to a boil over medium high heat.  Continue to boil until the sugar dissolves completely.  Transfer the syrup to a separate contain and allow to cool completely.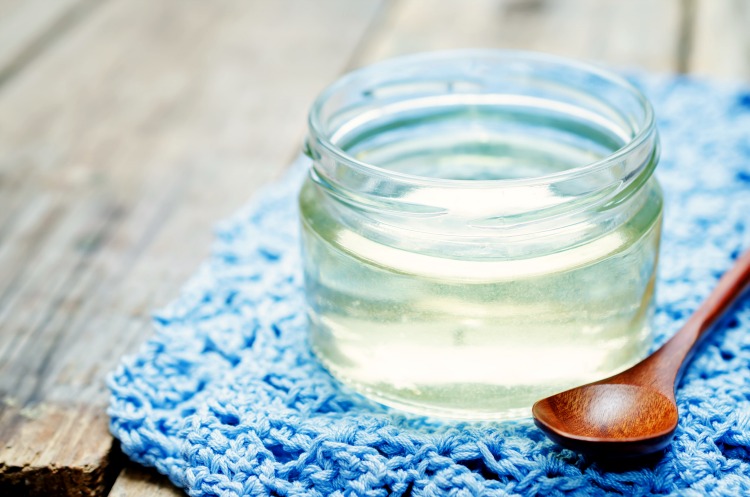 If you are short on time you can certainly start with a lemonade made from a mix.  No judging here!
Once all the ingredients for this spiked lemonade meld together, you'll have the perfect balance of sweet and tart.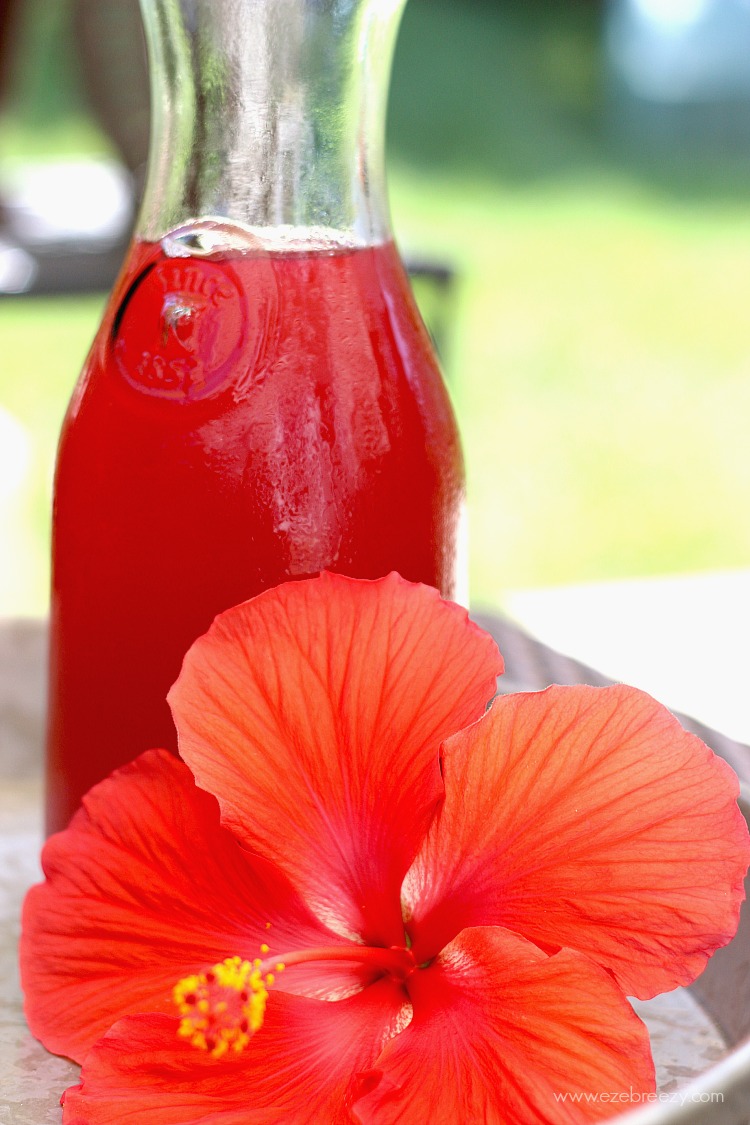 This lemonade is equally as delicious without the rum if you'd like to mix up a non-alcoholic version.
If you are looking for a traditional homemade lemonade recipe try my refreshing homemade lemonade recipe.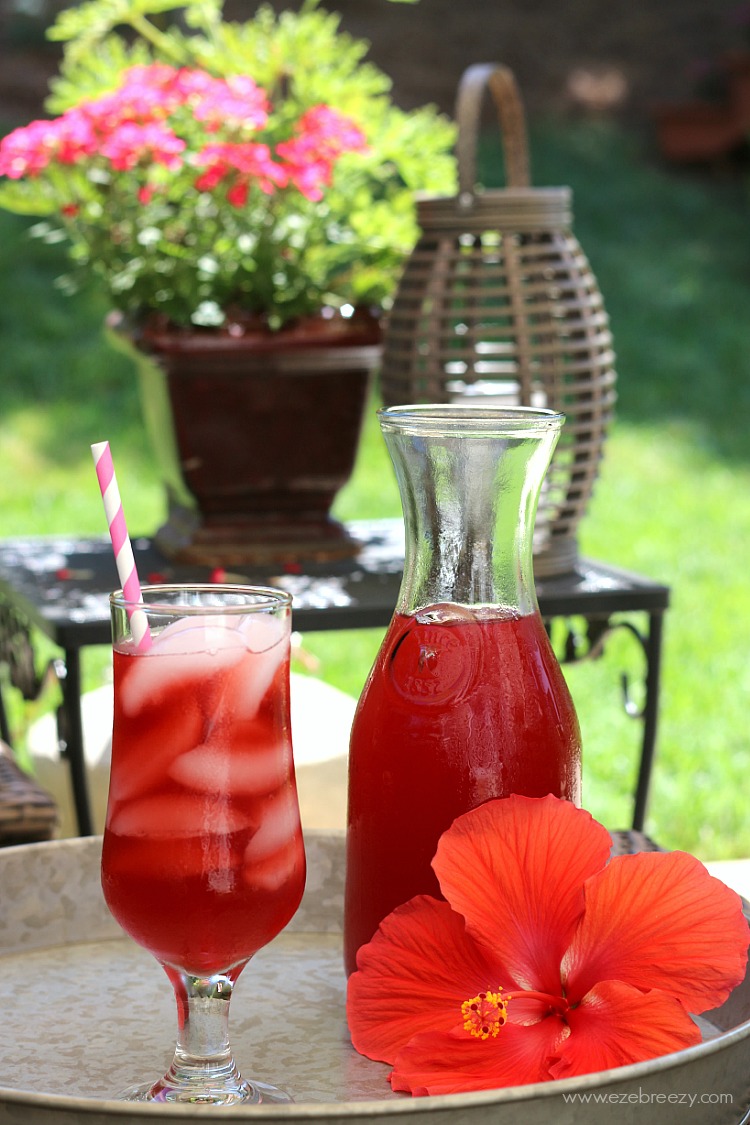 Spiked Wild Berry Lemonade
Prep time:
Cook time:
Total time:
Ingredients
¾ Cup granulated white sugar
1 Cup water - for the simple syrup
1 Cup lemon juice (3-4 large lemons)
2-3 Cups cold water
2 Cups wild berry herbal tea - see notes (prepared according to box directions)
1.5 Cups spiced rum
Instructions
To make the "simple syrup", place the sugar and water in a small saucepan and bring to a boil over medium-high heat. Reduce to a simmer and stir until sugar dissolves completely. Remove from heat and cool completely.
Juice lemons to yield 1 cup of lemon juice (approx. 3-4 large lemons)
Combine the lemon juice and simple syrup into a pitcher and stir.
Add 2 cups of cold water, 2 cups of herbal tea and 1 cup of spiced rum. Stir and taste. Add remaining spiced rum for an extra kick. Keep in mind you'll be serving over ice which will naturally dilute your drink.
Refrigerate 30 to 45 minutes before serving.
Notes
* I used Celestial Seasoning Wild Berry Zing tea available at your local grocery store.
Pin For Later…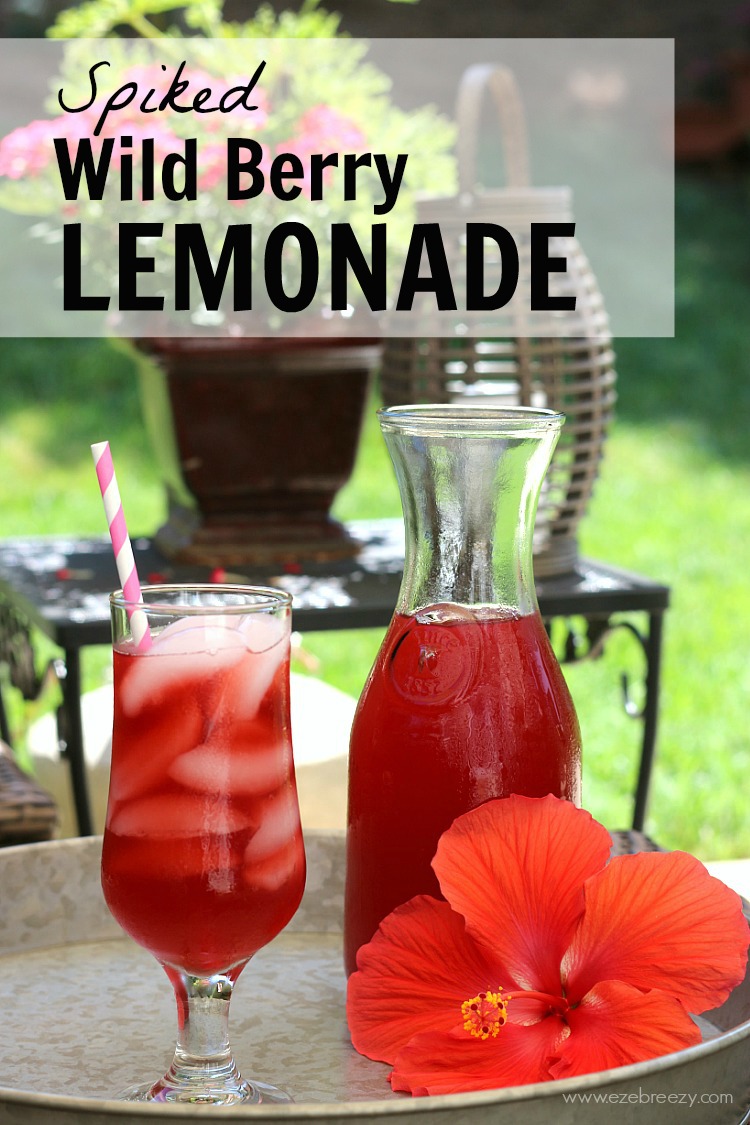 More Refreshing Recipes…