This Refreshing Homemade Lemonade Recipe is the perfect combination of sweet and tart – the ultimate summer drink for the whole family.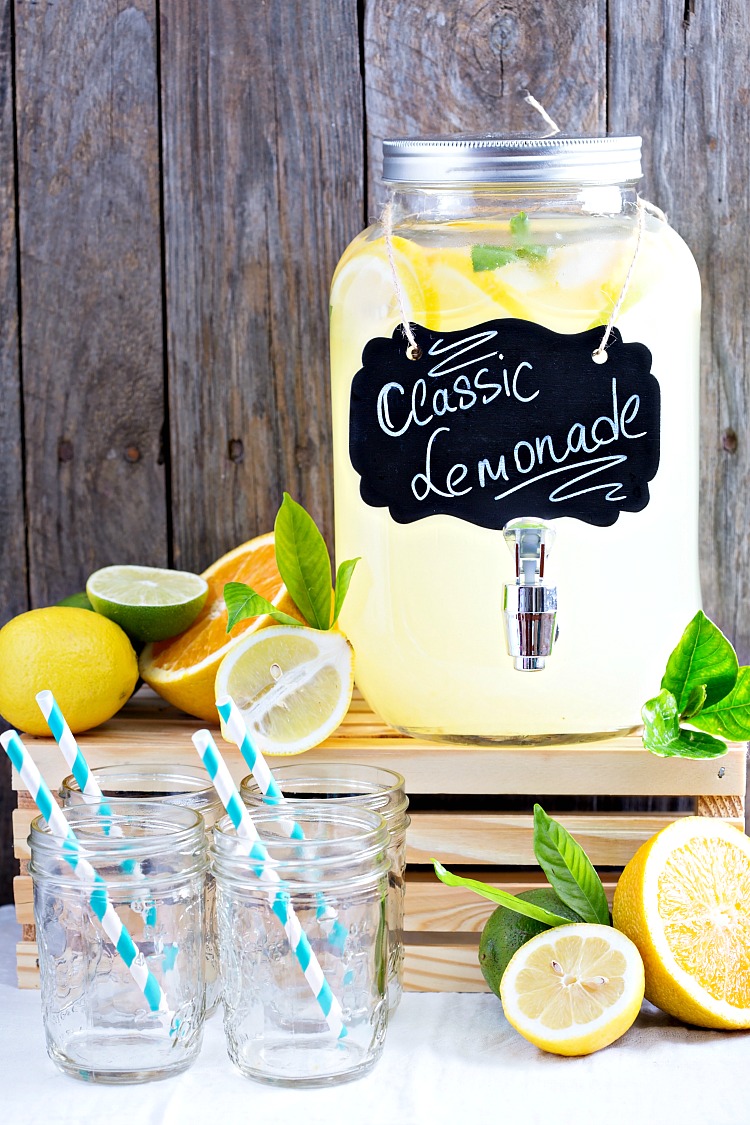 Making lemonade is one of those things that sounds tedious and involved but in reality it is so quick and easy to make at home.  Now when we are out, Chick-fil-a is our go-to stop for lemonade.  But when we are home, I love whipping up this easy 3-ingredient lemonade recipe to keep in the fridge.
The key to the perfect homemade lemonade recipe is getting the right ratio of lemon juice, water and sugar.  This homemade lemonade recipe hits the perfect ratio jackpot.
An essential part of any good lemonade recipe is using a simple syrup to sweeten your drink.  Plain old granulated sugar is difficult if not impossible to thoroughly mix throughout your lemonade and usually ends up just settling to the bottom.  So using a sugary syrup to add sweetness to your lemonade will ensure that you attain the right balance of sweet and sour in your homemade lemonade.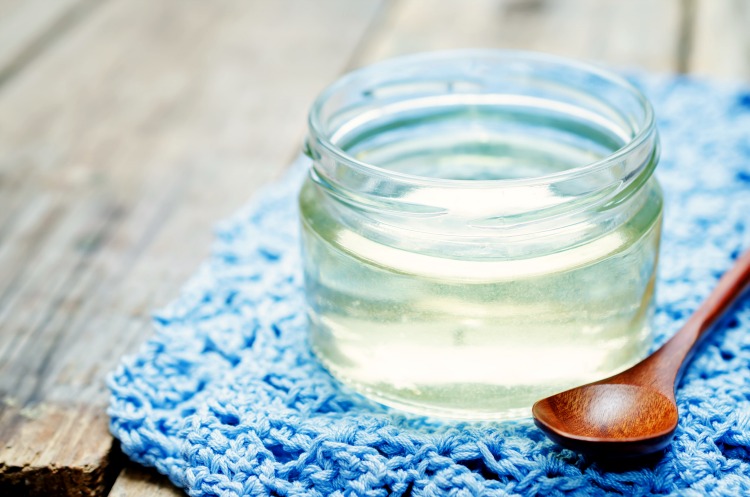 Making simple syrup is just that…simple to make.  You start out with sugar and water that is brought to a boil and cooked at medium-high heat until the sugar has dissolved completely.  Once dissolved, you need to transfer your simple syrup to a separate container to cool completely.  If you are in a hurry, you can pop it in the freeze for 5-10 minutes to speed up the cooling process.
Here is my FAVORITE little tip for taking your homemade lemonade recipe to the next level.  Add the zest of one lemon along with your sugar when making the simple syrup.  Once the sugar has melted, strain out the zest as you pour the syrup into a container to cool.  This simple step adds am amazing lemony punch to your finished lemonade.  Give it a try.  You'll love it!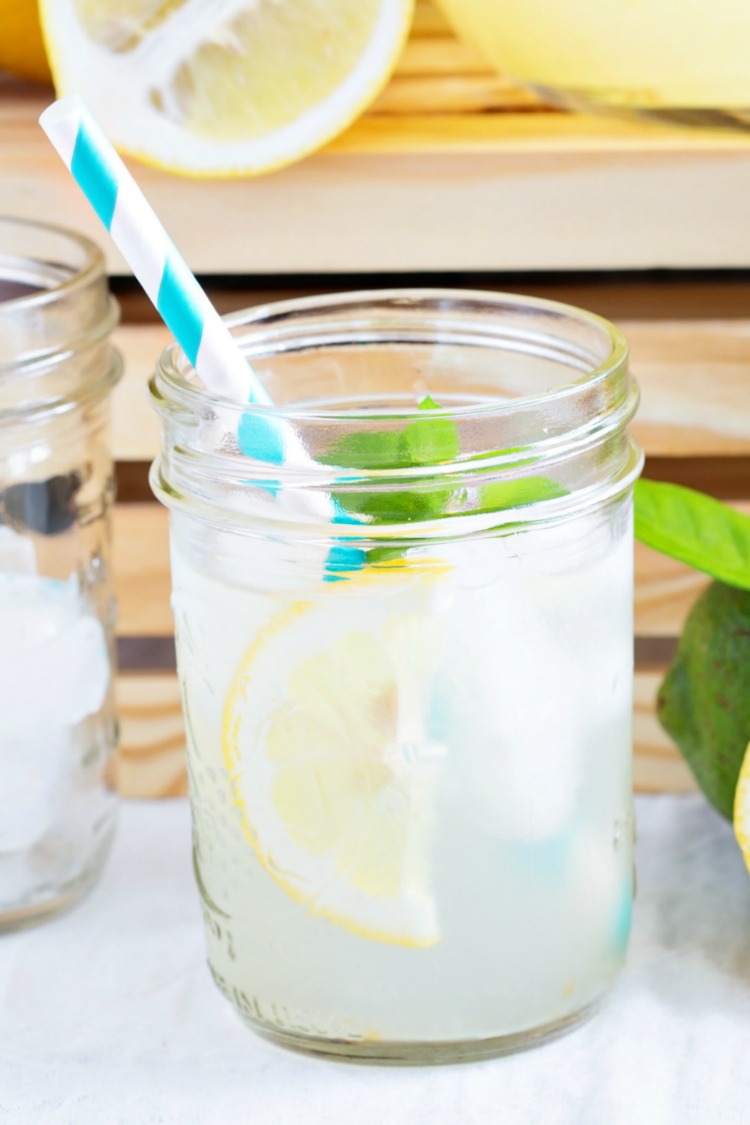 I am not a huge fan of overly sweet lemonade – it overpowers the lemon flavor.  This recipe calls for a little less that a one-to-one ratio of sugar to water when making the simple syrup but you can certainly adjust to your family's liking.
For the fresh squeezed lemon juice, plan on getting about 1/4 or 1/3 of a cup of squeezed juice per lemon.  To get the maximum amount of juice per lemon, microwave the lemon for 10 seconds  and then roll in on the counter surface a few times before cutting and juicing.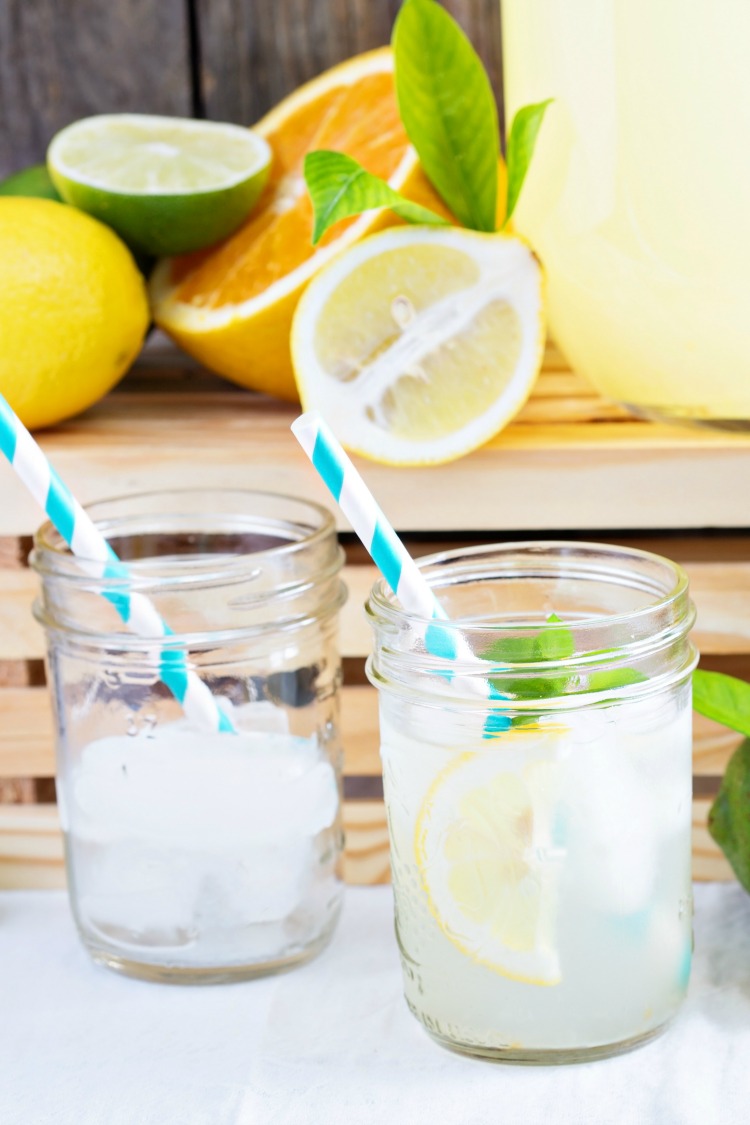 This lemonade recipe is the perfect blend of sweet and tart.  It's just right.
Love all things lemonade?  Be sure to check out this refreshing Spiked Wild Berry Lemonade for a fun twist on the traditional lemonade.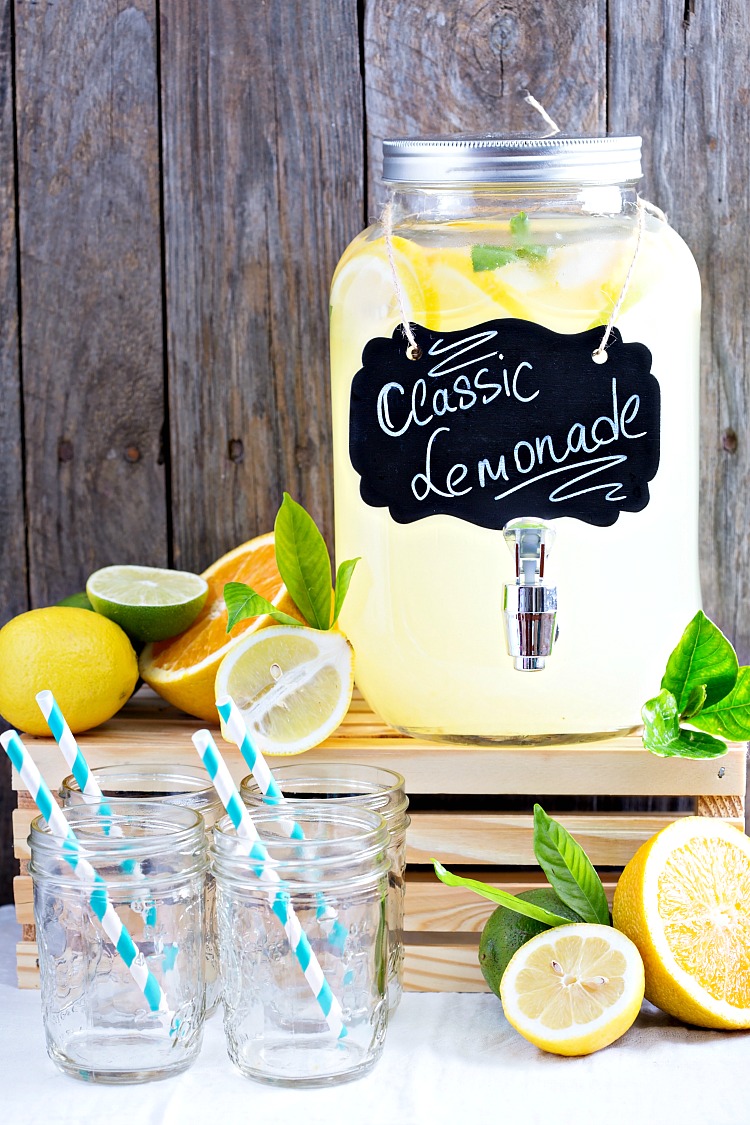 Refreshing Homemade Lemonade Recipe
Prep time:
Cook time:
Total time:
EASY 3-INGREDIENT Homemade Lemonade Recipe...This cool, refreshing lemonade is the ultimate summer drink for the whole family to enjoy on a hot days of summer.
Ingredients
1.5 cup granulated white sugar
2 cup water - for the simple syrup
2 cup lemon juice
4-6 cups cold water
Instructions
To make the "simple syrup", place the sugar and water in a small saucepan and bring to a boil over medium-high heat. Reduce to a simmer and stir until sugar dissolves completely. Remove from heat and cool completely.
*If you are adding lemon zest to your simple syrup, add zest with sugar before mixture comes to a boil. Strain zest out of syrup before cooling.
Juice lemons to yield 2 cups of lemon juice (approx. 6 large lemons)
Combine the lemon juice and simple syrup into a pitcher. Add 4 cups of cold water and taste. Add more water if you would like it to be more diluted. Keep in mind you'll be serving over ice which will naturally dilute the lemonade.
Refrigerate 30 to 45 minutes.
Notes
If you prefer a sweeter lemonade, use a 1 to 1 ratio of sugar to water when making your simple syrup. You can also add the syrup gradually until you find the right sweetness for your taste.
Homemade lemonade is the perfect drink for your summer cookouts or just any day of the week.  Just fill your glass up with ice and pour on the lemonade.  It's the perfect refreshing break from any hot summer day.  Enjoy!
---
Remember to Pin It For Later…

More Fun Summer Recipes…