Fall is around the corner (yay!) which means so is 'all things pumpkin'. This Easy Pumpkin Pie Spiced Latte is a perfect way to help kick off the season!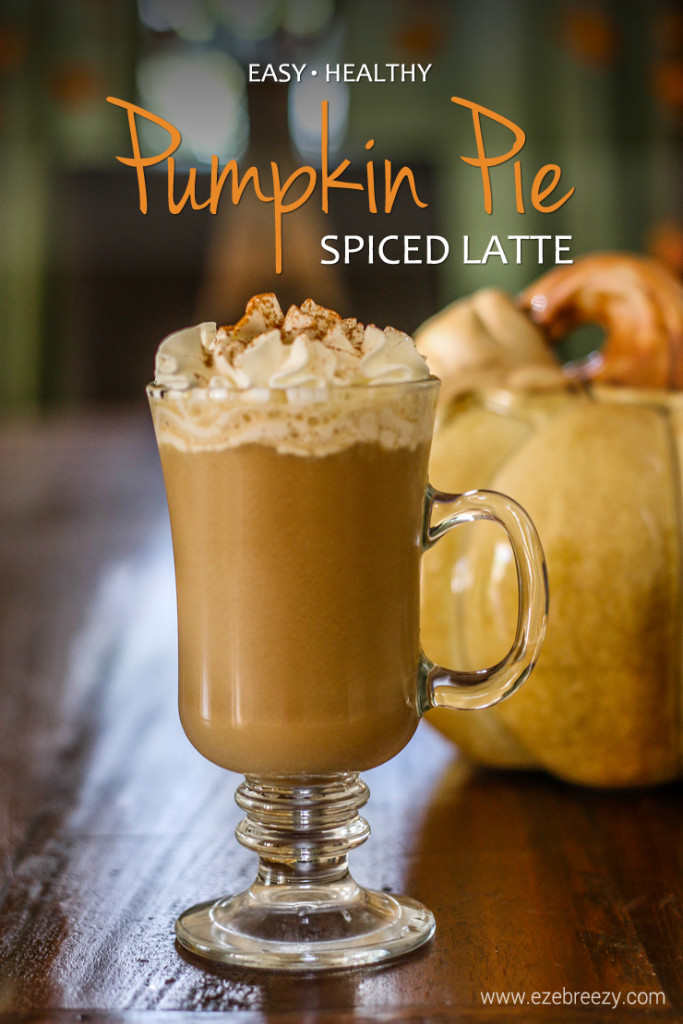 It's already started.  And I don't mind one bit.  It's about to become pumpkin time!  And I mean all things pumpkin — pumpkin bread, pumpkin pie, roasted pumpkin, pumpkin muffins, pumpkin smoothies, pumpkin custard…pumpkin, pumpkin, pumpkin! I love them all!  Including these 20 pumpkin recipes here.
And in keeping with that delicious theme, I have a delicious HEALTHY easy pumpkin pie spice latte recipe to share with you today.  It comes from a great gal, Stacey Gretka, from Total Nutrition Technology.  Stacey is an amazing Health Educator and is just a wealth of information about nutrition and eating healthy.  She also specializes in working with Moms — pre-baby, during pregnancy and post-pregnancy.
Ok!  Now back to Stacey's Easy Healthy Pumpkin Pie Latte!  The ingredients are simple and you can make this pumpkin delight in no time flat.  I hope you enjoy!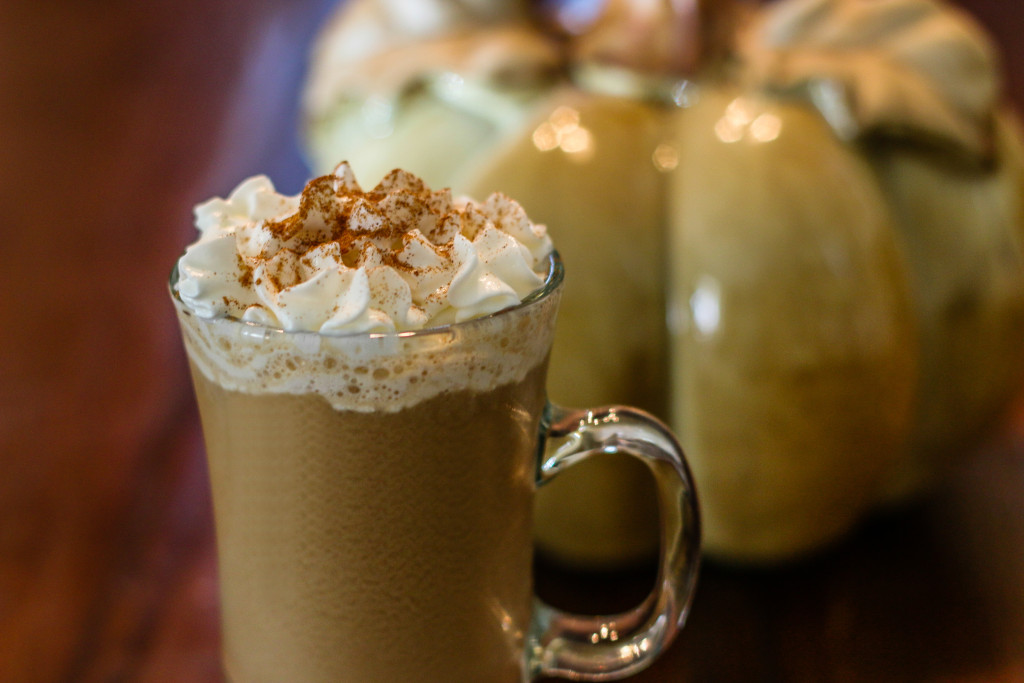 Easy Healthy Pumpkin Pie Latte

Healthy, Delicious Pumpkin Pie Spiced Latte at Home (or anywhere)!!
Ingredients
6 Tbsp of your favorite roast, ground
4 c of water
1 c fat-free milk
1 tsp pumpkin pie spice (can purchase pre-mixed, or mix your own), divided in two
½ tsp vanilla extract, divided in two
1 tsp sugar (optional), divided in two
Instructions
Brew your coffee: You can use a standard coffee maker using 6 Tbsp of ground coffee and 4 c of water as per the directions of your particular model. You can also brew the coffee by bringing the water to a boil in a small saucepan, adding the coffee grounds, covering the saucepan and removing from heat. If you choose this method, wait about 10 minutes, allowing the grinds to settle completely before carefully pouring the coffee off the top.
Prepare your milk: In a mason jar (or any other container with a lid - I use my single-serving blender cup with closed top), pour 8 fl oz of fat-free milk. Close the lid tightly. Shake the milk until it doubles in size. Unscrew the lid, and microwave for 30-45 seconds or until warm. Watch it carefully, it will continue to expand and a milky overflow makes a pretty sticky mess!
Put it all together: Add pumpkin pie spice, vanilla, and desired sweetener, if any, to your drinking mugs. Pour equal amounts of steamed milk into the mugs, spoon froth on top. Add coffee to each mug. Give it a quick stir, folding the froth into the coffee, and enjoy! For decorative purposes, you can add an additional sprinkle of pumpkin pie spices to the top and/or pop in a cinnamon stick.
What is your favorite pumpkin recipe?
---
More About Stacey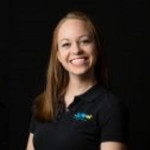 Hi! My name is Stacey. I am a mom to 2 wonderful children, a wife and Health Educator at Total Nutrition Technology.  I have a passion for nutrition and health and I love sharing all I know about it…from recipes, eating tips for you & your kids to suggestions on how to incorporate healthy living into your schedule and so much more. I love educating others and have been helping both men and women realize their health and nutrition goals for over 12 years.  I look forward to sharing with you here at ezeBreezy – Life Simplified!
---
You Might Also Like…