I have some good news to share today.  Yes…you can successfully freeze homemade pie.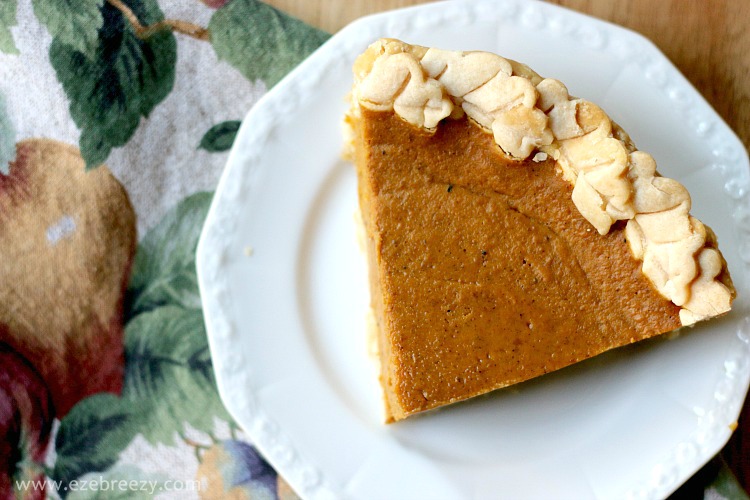 I have a huge love of baking.  It doesn't matter what I am making, I just love creating in the kitchen.  There is just something so rewarding about creating something delicious and sharing it with family and friends.
Every year I make our favorite perfect pumpkin pie for Thanksgiving.  I actually have to make 3 pumpkin pies every year; two for our family gathering and one for my husband.  Yes -one whole pumpkin pie for my husband. He is a bit obsessed with pumpkin pie.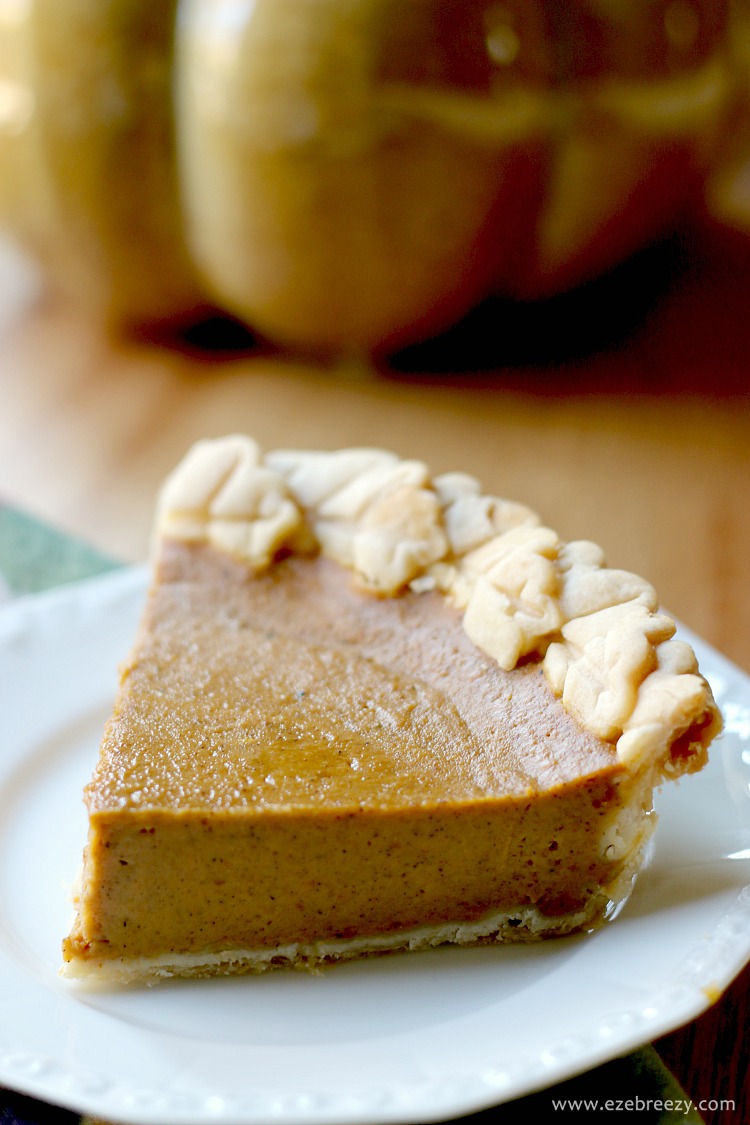 It's rare that we have left over pie in our house but it happened this Thanksgiving.  I had about half of a pumpkin pie left over and my husband pleaded for me to freeze it.  If done properly, you can successful freeze homemade pie for up to 2 months.  Great news for all pie lovers out there.
To freeze homemade pie, you'll need a few things; clear plastic wrap, foil and freezer storage bags.
I like to cut the pie and freeze the slices individually.  Makes it easy to just grab a slice and go.
Start by placing a pie slice on a piece of clear plastic wrap.  Fold the plastic wrap up and over the cut sides of the pie slice, wrapping it around the slice.  Then pull the remaining plastic wrap up and over the crust side of the pie.  Repeat process with a second piece of plastic wrap.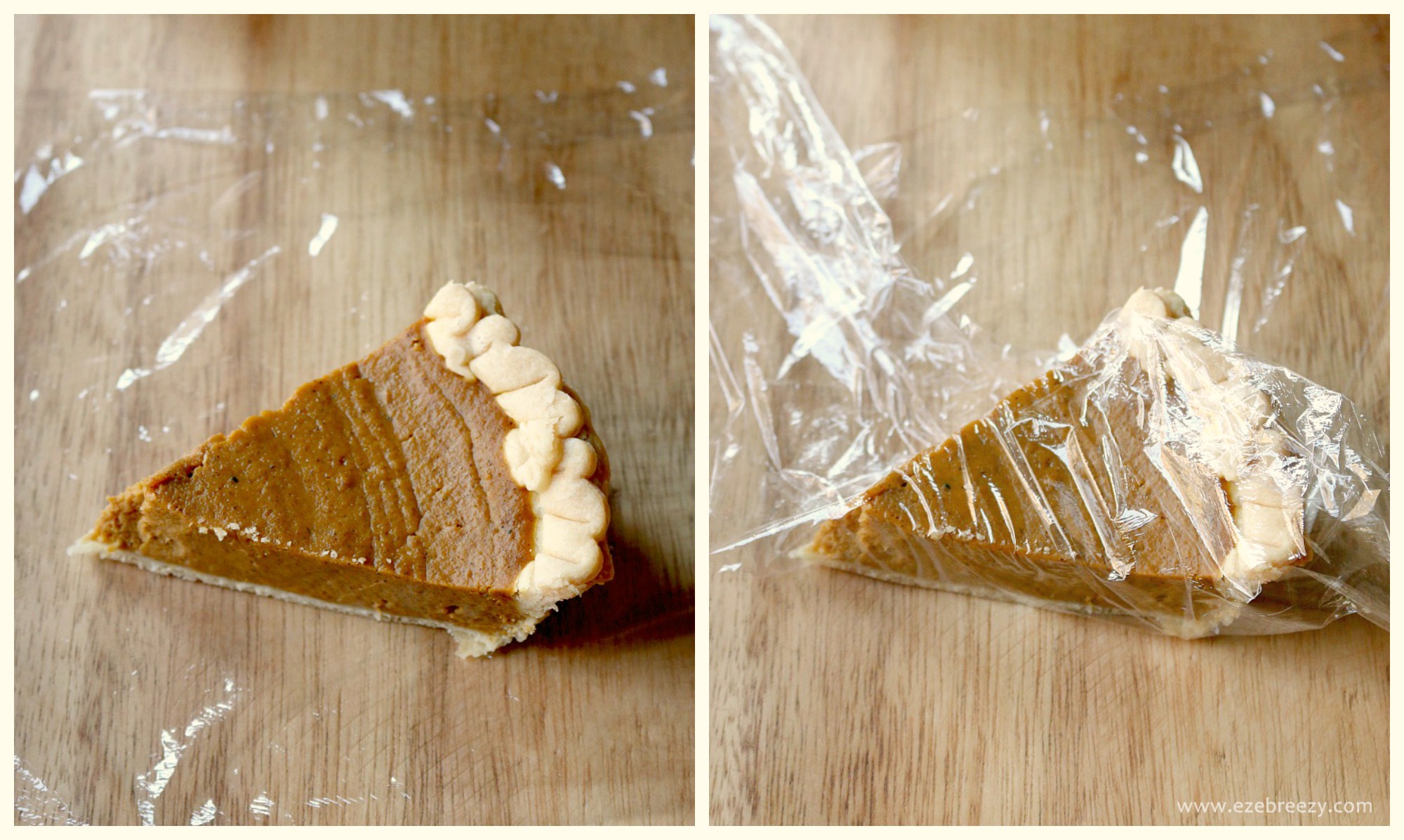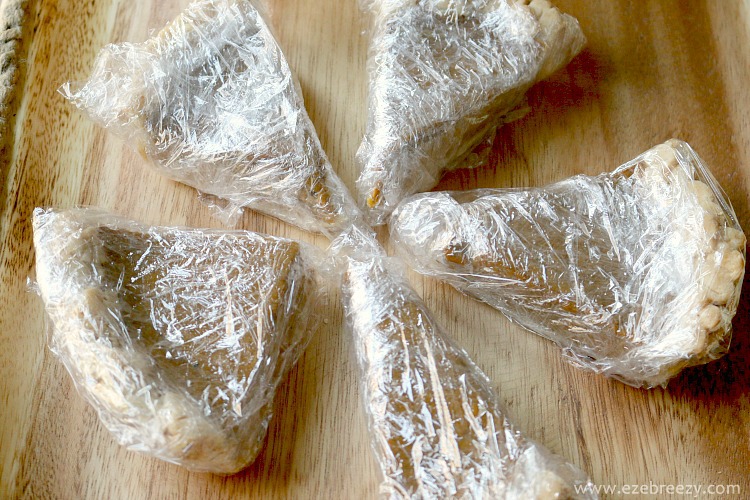 Lay the wrapped pie slice on a piece of foil and fold the foil around the pie slice just as you folded the plastics wrap. Repeat with all pie slices.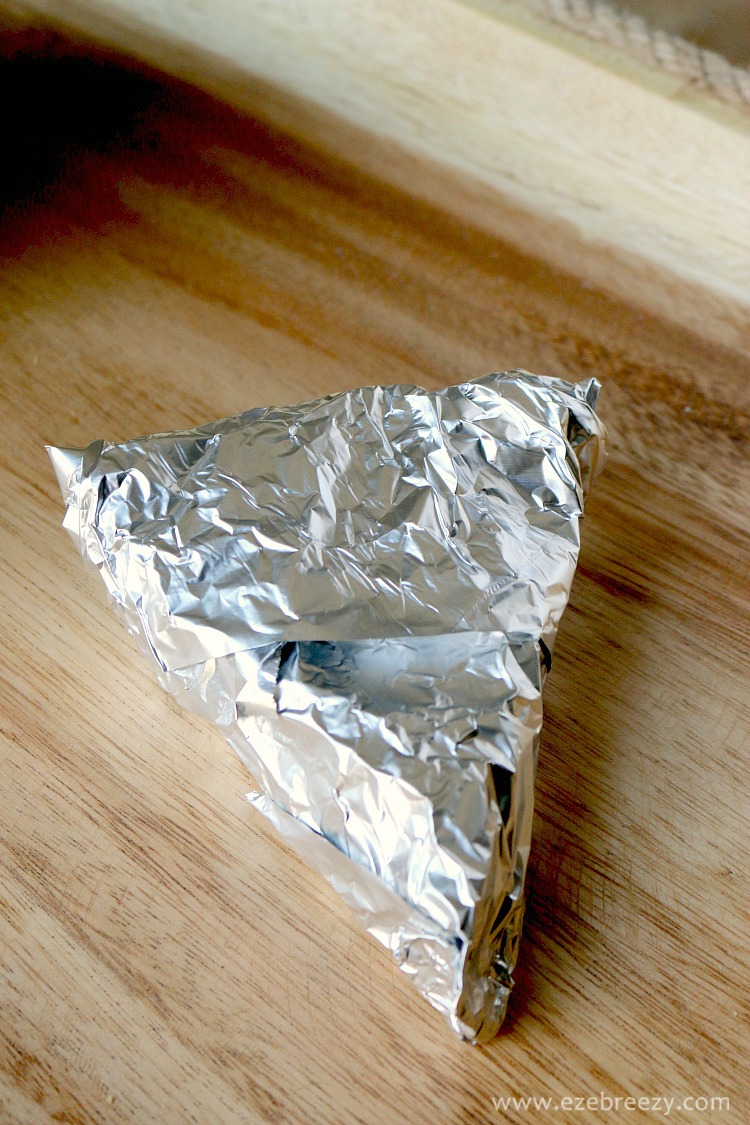 Place wrapped pie sliced in a sealable freezer storage bag.  Write the 'use by' date on the bag and pop in the freezer.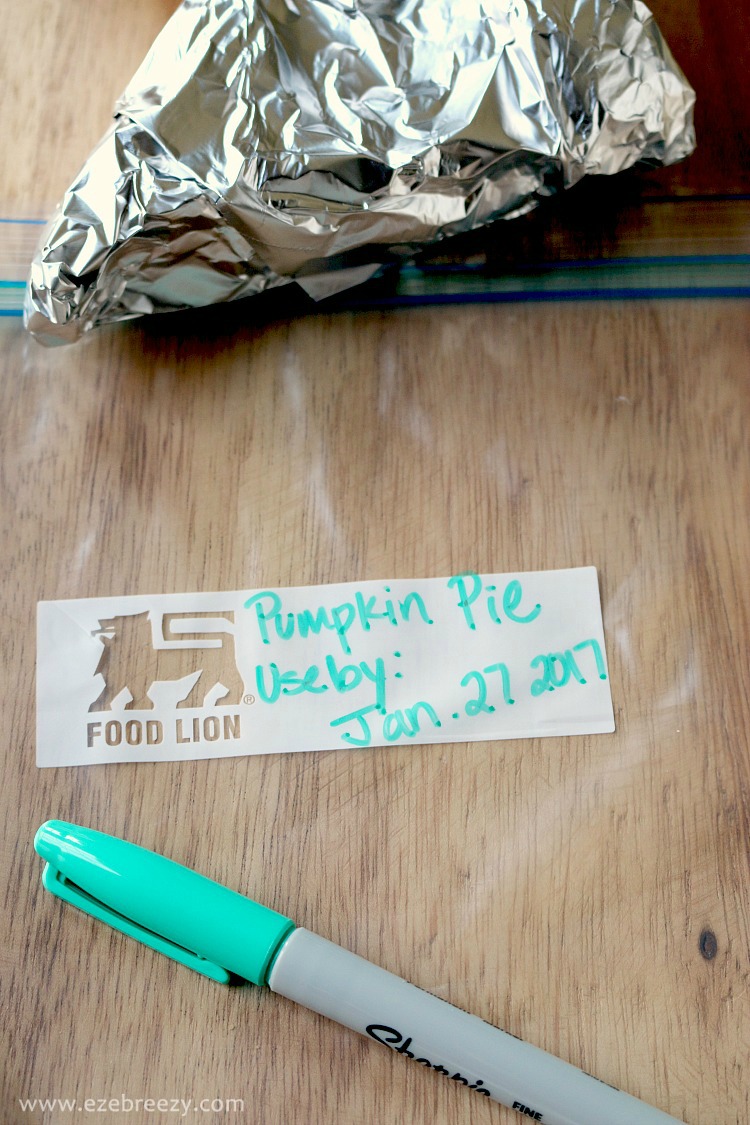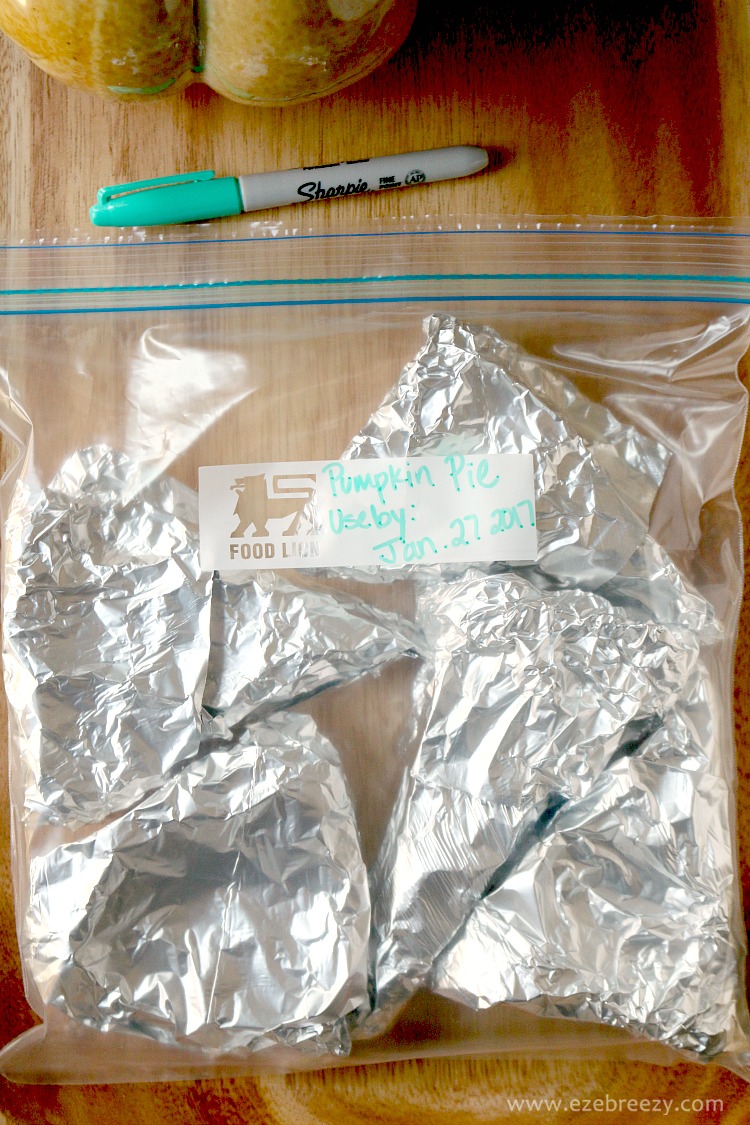 When you are ready to eat, simply pull a slice our of the freezer, unwrap, and thaw on the counter.  For a freshly baked taste, warm your pie slice in a toaster oven at 300 degrees until warm.
Be sure to check out this Perfect Pie Crust recipe and stop by to look at my Ultimate Tips For Baking a Flaky Pie Crust!
Enjoy!
Pin For Later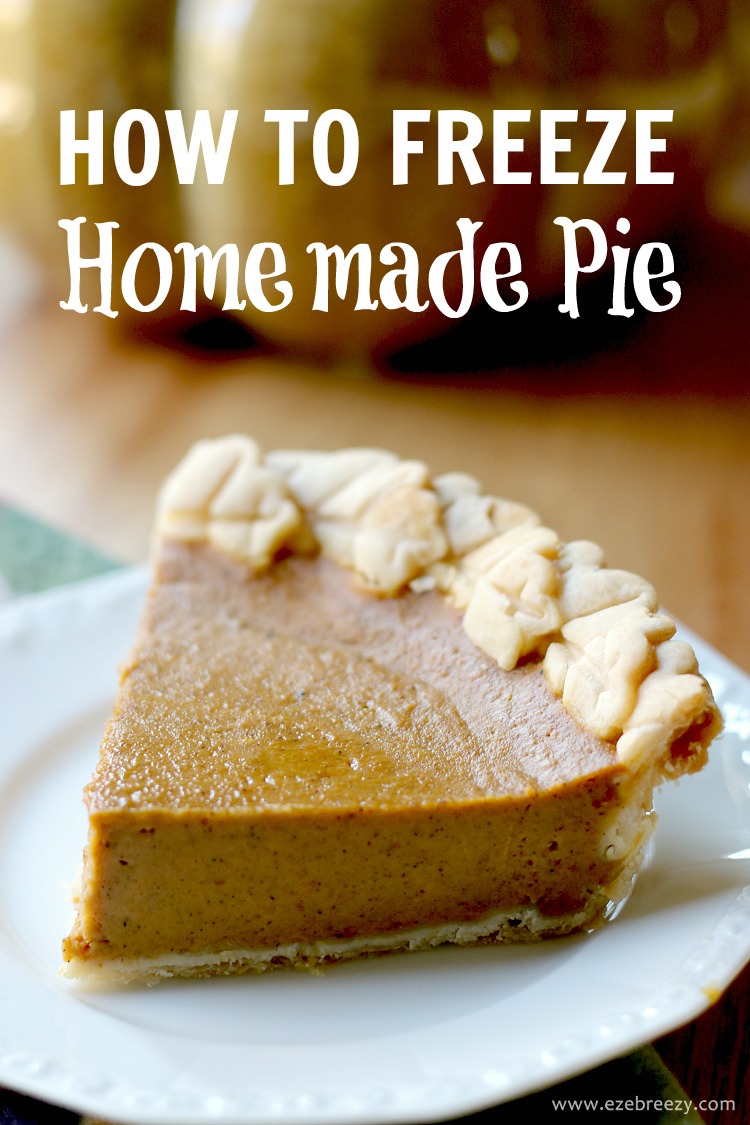 More Great Pie Posts…