This post contains affiliate links.
Finding cool gifts for kids can be quite an undertaking.  But no worries…this list of unique gift ideas will make that task just a bit easier.  From electronics to toys that spark the imagination, we've found the perfect gift ideas for your next celebration!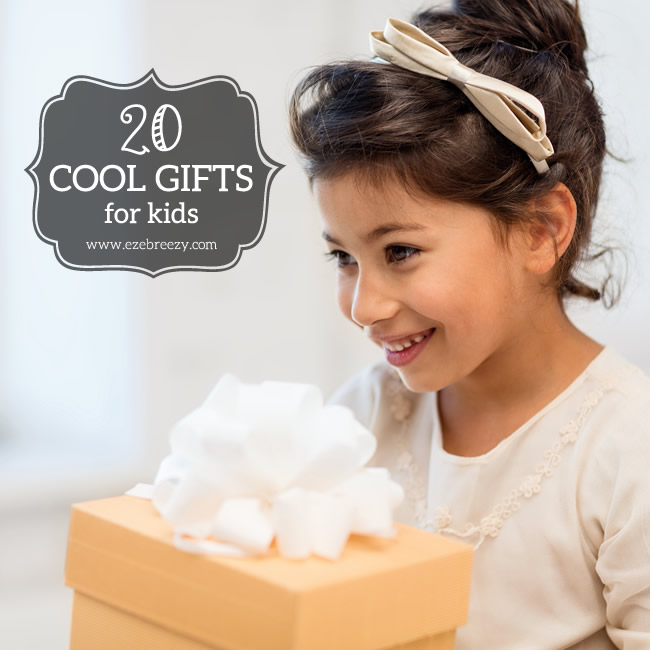 Christmas will be here before we know it and this year  I was determined to find options that were new, different, still fun, but engaging and unique.   To be honest, and my daughter would NOT agree, we are bursting at the seams with dolls and little trinkets and it's time for something a little different for gifts this year.  I am so excited to share this list of cool gifts for kids with you.  I might even have to put some of these on my wish list!
---
Speaker Creatures by OnHand
This silicone waterproof Bluetooth speaker is a great way to add a little fun to bath time!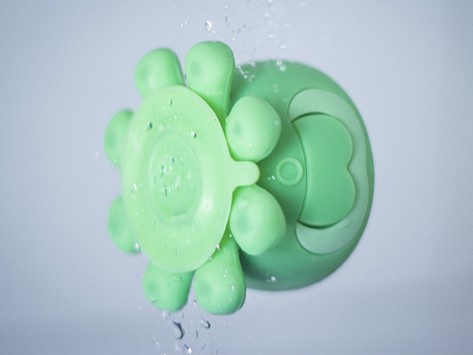 Goldilocks and the Three Bears Toy House and Storybook Playset

This book and building set takes a child's imagination to a whole new level!
Zipbuds PRO mic Never Tangle Zipper Earbuds

Eliminate tangle frustration with this cool set of earbuds perfect for kids!
Play Tape by InRoad Toys

I love this because all you need to bring are the cars (or trains)!  Available in paved road, railroad track and a muddy track!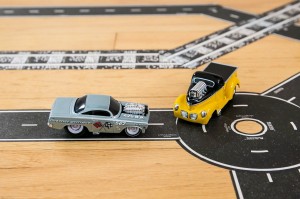 Kids Mark-Mat Silicone Coloring Placemat with 4 Dry-Erase Markers

This silicone placemat makes eating time fun and educational!  Available in a variety of scenes.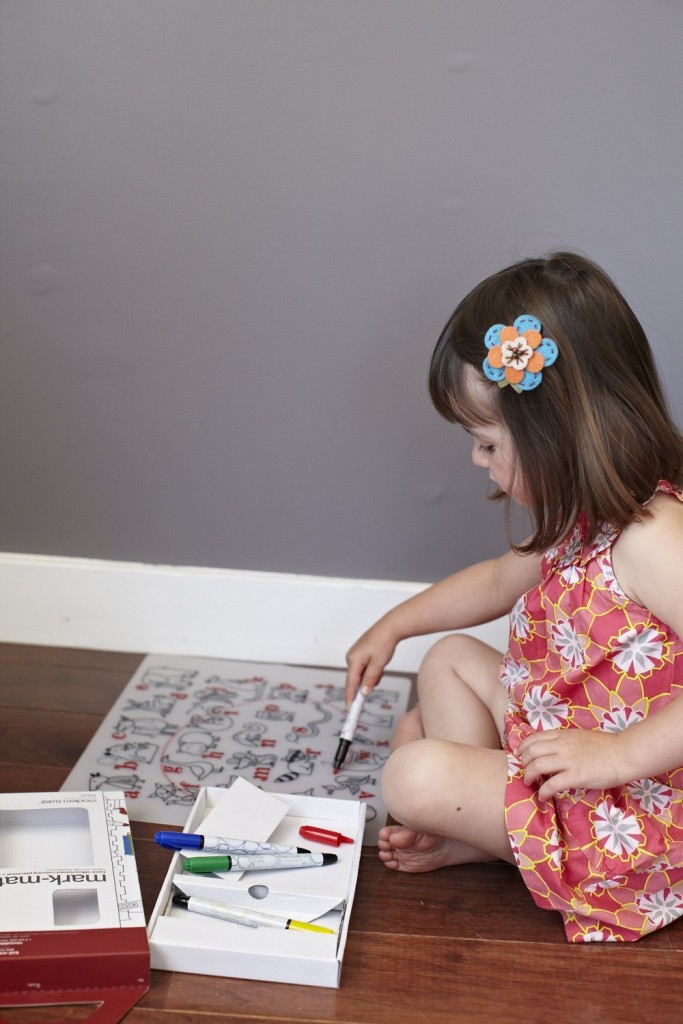 Build & Imagine Malia's Beach House Building Kit

Girls will love this house building kit because it can be setup in so many different ways making playtime a new fun time…every time they play!

Lay-n-Go Original Activity Mat

This play mat is perfect for all those little toys that kids love so much.  From legos to toy cars to dolls and building blocks.  I think the name says it all!
Monkey Light Bike Wheel Light

These fun bike lights take riding your bike to a whole new level.  Waterproof. Easy to mount.  Your kids will be seen with 200 Lumens and 32 Full Color LEDs.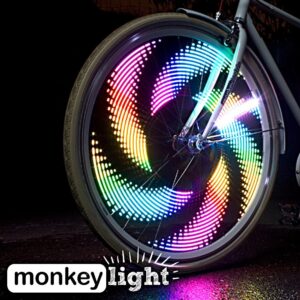 Bellz! – A Positively Magnetic Game by Wiggles 3d

This simple but challenging game tasks you with picking up all the bells of one color.  The tidy zipper carrying case cleverly turns into the Bellz playing board.  Perfect family fun for all ages.
HICKIES Elastic Shoe Lacing System

These easy to use elastic show laces make putting on shoes faster and easier.  And they are available in over 30 colors.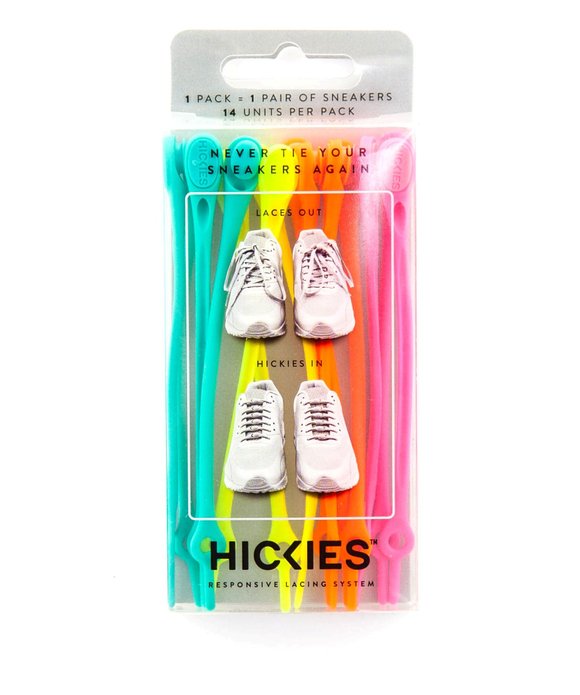 Set of 3 Construction Utensils, Construction Plate and Construction Worksite Placemat

Perfect for those picky eaters!  PVC, phthalate, BPA & lead free and dishwasher safe.

Q&A a Day for Kids: A Three-Year Journal

This is one of my personal FAVORITES!  And my daughter loves it to.  Each day has a question such as 'what are you excited about today?' or 'what is your favorite thing to do with friends?' and then space for your child to write their answer…for the next 3 years!  It will be so fun for the whole family to see how the answers change over the years.

PIPEROID characters – Guyzer & Bean

This is a great paper craft kit.  There are a variety of kits available.  They can be assembled in less than 30 minutes and do not require any tape or glue.  All you need is a pair of scissors and the fun can begin!

Spooner Boards Freestyle

This is a fun gift that gets the kids moving.  Manufacturer recommends for ages 3+  Helps with balance.  Strengthens the core and kids can simulate spins, twists, slides, wobbles, and more.  Perfect to use inside or out!

littleBits Electronics Base Kit

Perfect for kids with a mind for invention.  Check out the video – it says it all!
YOXO Creative Building Set

Made from 100% recycled fiber, this creative building toy was a Top Toy Pick Of The Year for 2015.  Keeps your child creating and using their imagination.

Oblo Puzzle Spheres Multi

This puzzling ball within a ball within a ball full of fun is fascinating for the fingers and the brain. After you figure out how to take this award-winning puzzle apart, the real challenge is fitting the pieces and layers back together again.

Irish Fairy Door by The Irish Fairy Door Company

Your little one will love the magic of this little fairy door.  The door includes a special key for your child to use to invite the fairy into their room.  It would also make the perfect toothy fairy door!

Pin It For Later…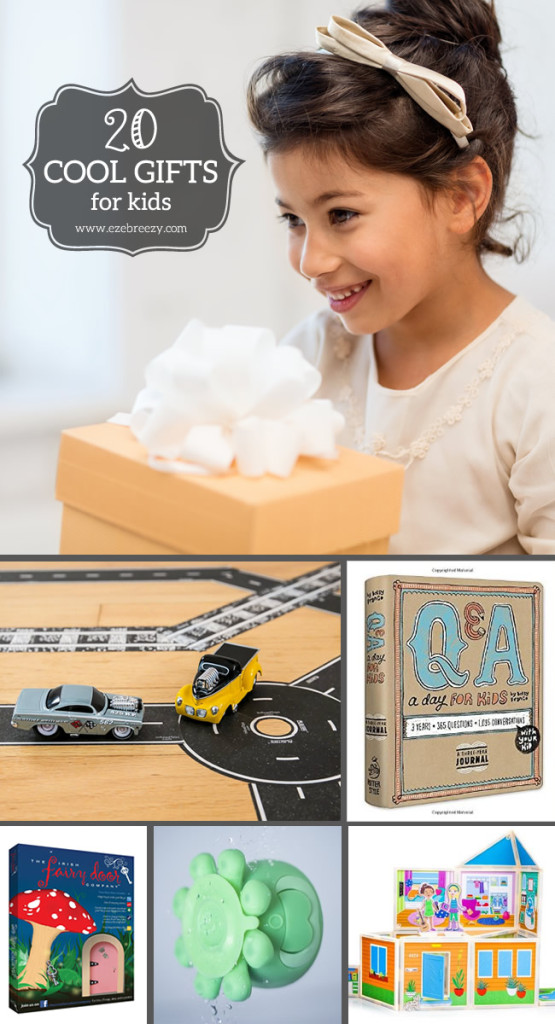 ---
You Might Also Like…