Prepare yourself for the BEST way to make asparagus!  This Balsamic Browned Butter Roasted Asparagus is definitely a keeper and perfect for any occasion.   Ready in under 15 minutes and topped with an amazing sauce that is smooth and buttery with a hint of tang.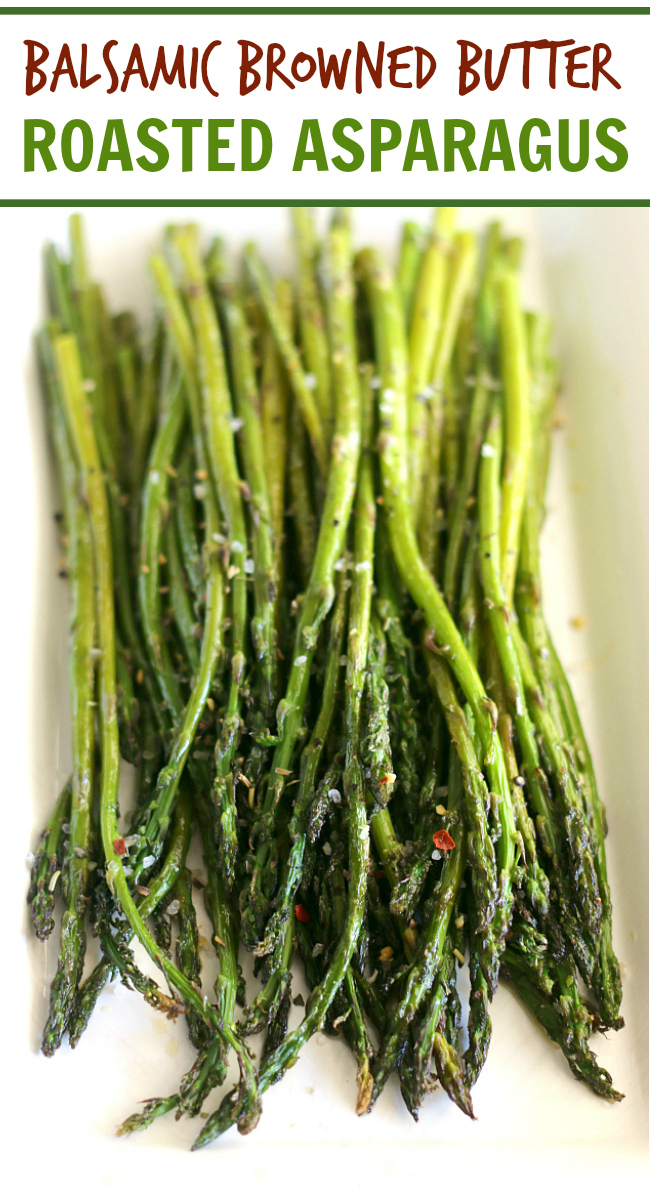 I love asparagus.  It's one of the easiest vegetables to prepare; just toss the spears with a little olive oil, sprinkle with sea salt and fresh ground pepper, and roast them until they are tender and slightly browned.  Simply heavenly.
Years ago, I came across this recipe from Cooking Light.  Balsamic browned butter!  It had to be amazing.  I recently read that this recipe was voted one of the best (and simplest) side dishes in the magazine's history and named Best Vegetable Side Dish in their 20th anniversary issue.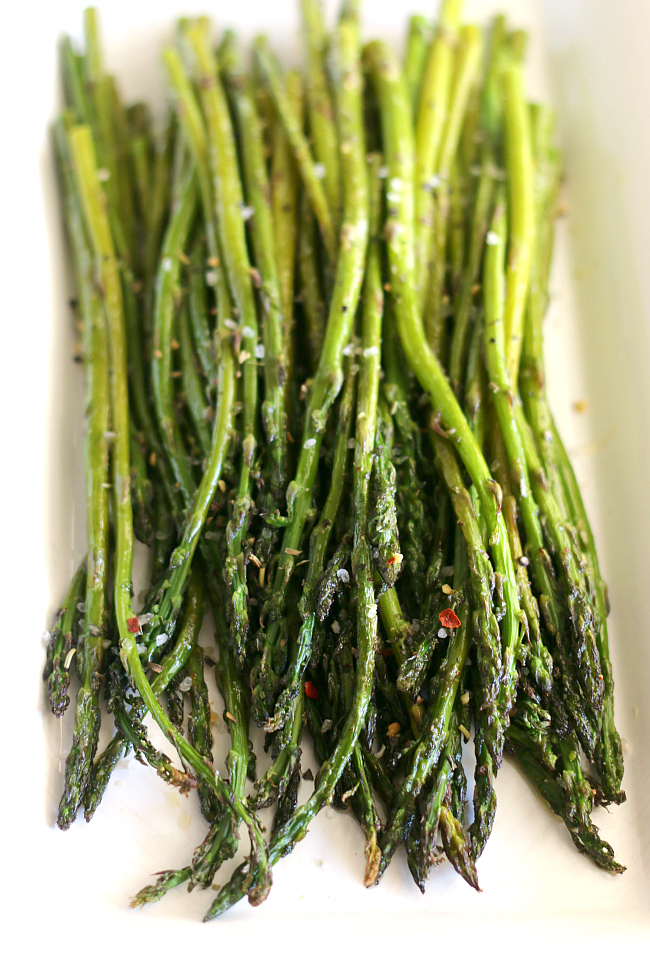 From the moment I first made this recipe, I haven't looked back.  It's become one of my go-to recipes; perfect for company or any special occasion like Christmas dinner and it's ready in a flash.
Start by roasting your asparagus in a little olive oil, salt and pepper until tender.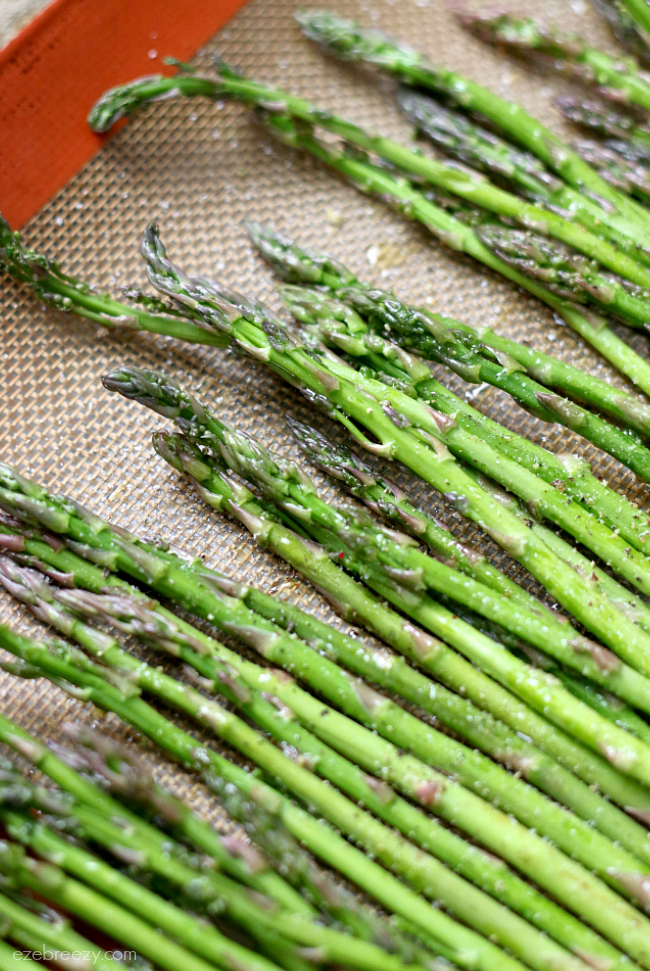 While the asparagus is roasting, start on your browned butter sauce. Place the butter in a small skillet on medium heat and brown for about 2-3 minutes.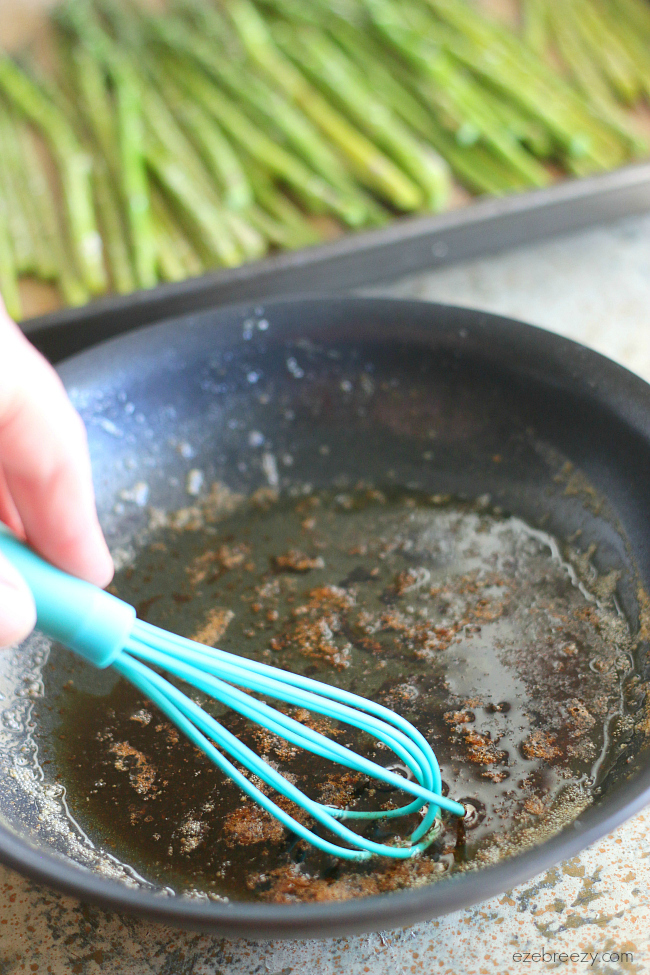 Stir in the balsamic vinegar and soy sauce.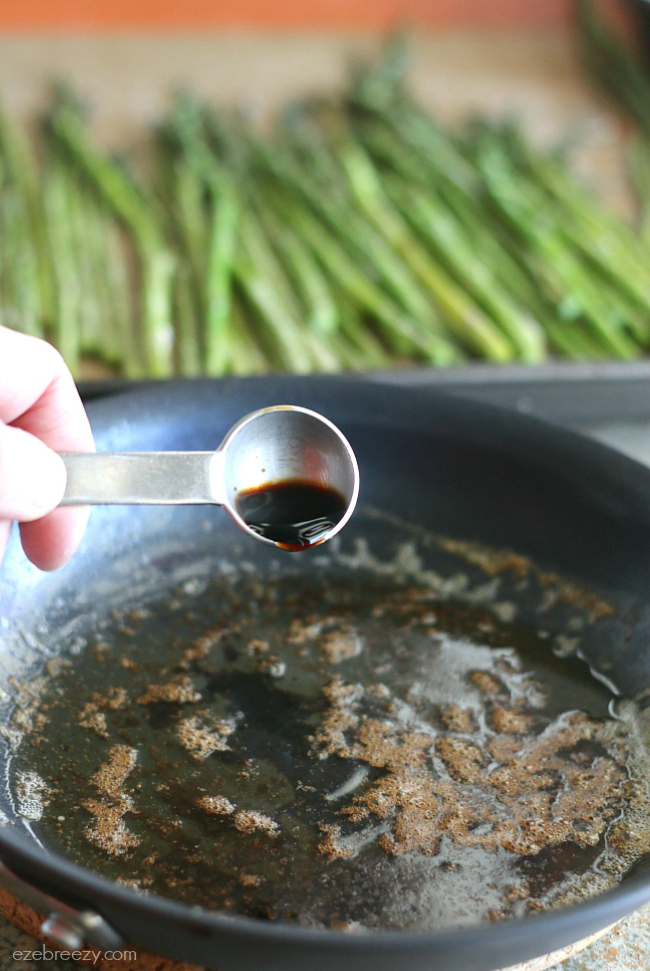 Drizzle over your roasted asparagus.  Add about half of the butter sauce, taste, and then add more to your liking.  I typically end up using about half to three-quarter of the sauce in the skillet.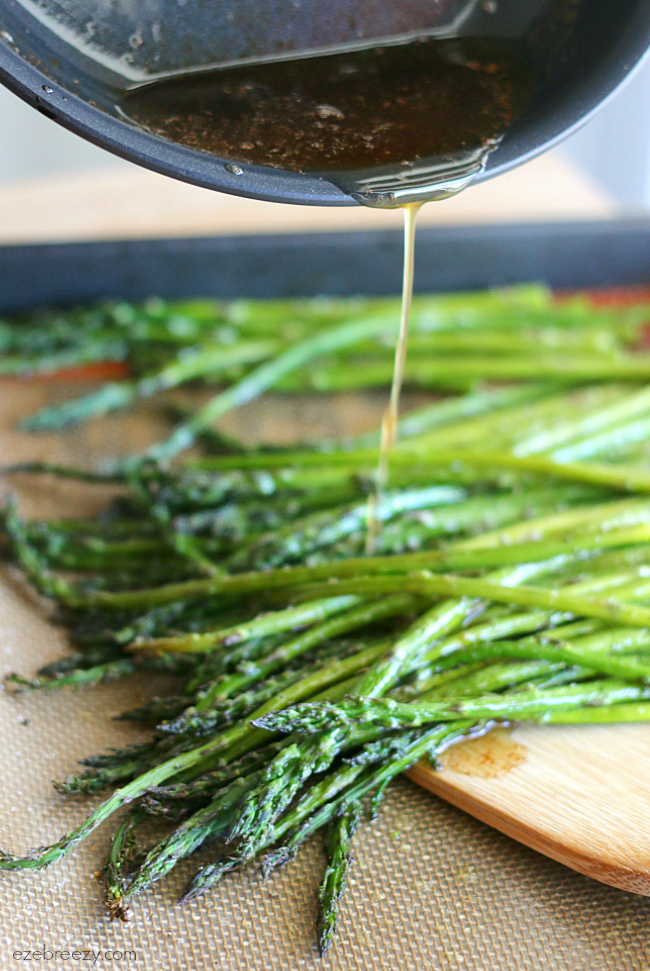 It will be hard to stop taste testing so don't forget to save some for the dinner table! Enjoy!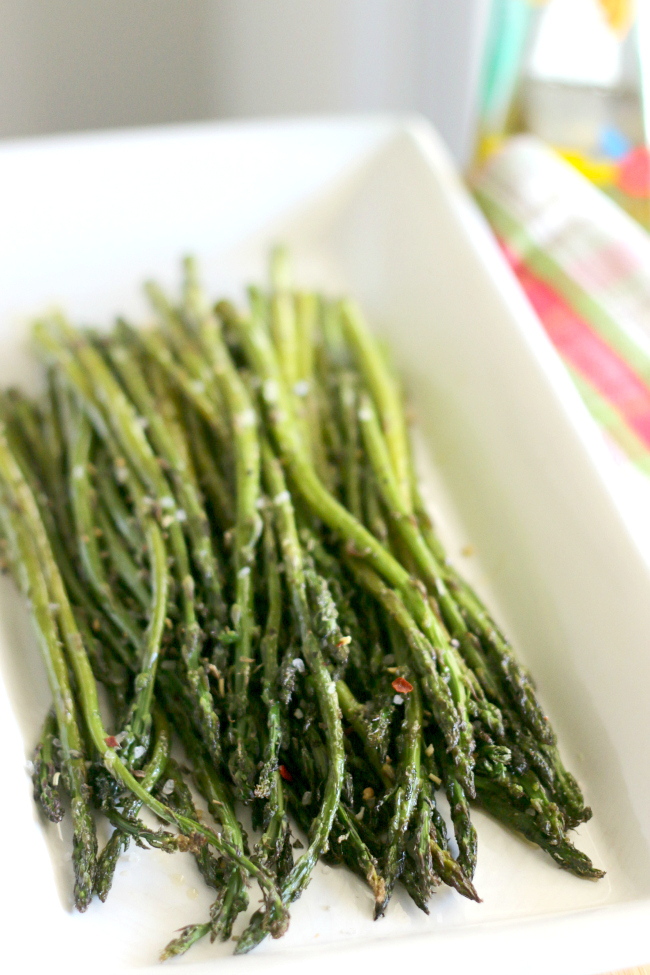 Balsamic Browned Butter Roasted Asparagus
Prep time:
Cook time:
Total time:
Ingredients
2 pounds asparagus spears, trimmed (about 40-50 spears)
Olive oil
¼ teaspoon coarse sea salt
⅛ teaspoon fresh ground black pepper
2 tablespoons butter
2 teaspoons lower-sodium soy sauce
1 teaspoon balsamic vinegar
Instructions
Preheat oven to 400F degrees.
Lay asparagus on a large baking sheet lined with foil or a Silpat. Lightly drizzle with olive oil. Toss to coat asparagus and arrange in a single layer. Season with coarse sea salt and freshly ground pepper. Bake at 400F degrees for 10-12 minutes or until tender but still crisp.
While asparagus is roasting, melt butter in a small skillet over medium heat. Once melted, cook approximately 2-3 minutes or until slightly browned, stirring constantly.
Remove skillet from heat and stir in balsamic vinegar and soy sauce. Drizzle over asparagus to taste, tossing well to coat. Add about half of Balsamic Brown Butter and taste. Adjust to your liking.
Slightly adapted from Cooking Light
STAY CONNECTED
&
NEVER MISS A THING FROM EZEBREEZY LIFE SIMPLIFIED:
You  might also like: