This One Pot Taco Pasta recipe makes dinnertime a whole lot easier!  The perfect mid-week meal that your whole family will love!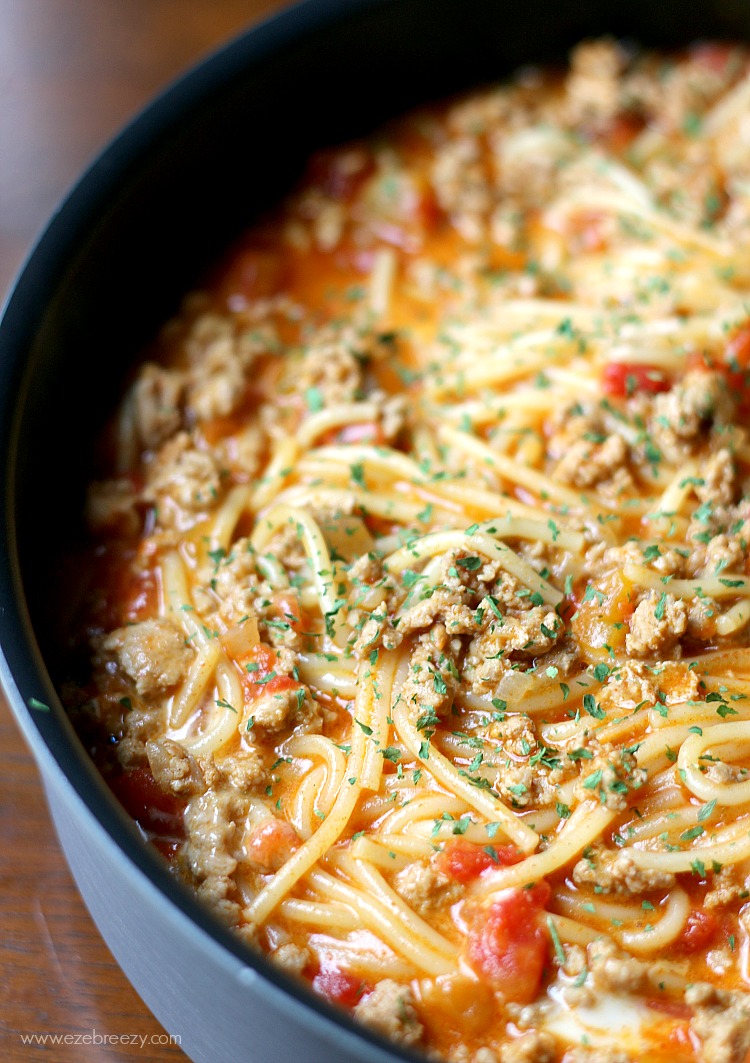 I try really hard to stay on top of meal prep and have a menu planned out for my family for at least Monday through Thursday.  But our summer schedule is more relaxed and so goes my menu planning.  The other day, I looked at the clock – it was 5:24pm, and I no idea what to make for dinner.  Have you ever been there?
It's nights like these when a quick, easy one pot meal can come to the rescue.  We have a family favorite one pan meal, Chicken & Sweet Potatoes.  This recipe usually makes the meal rotation a couple of times a month.  You can check it out HERE.
One pot meals are simply the best because the are just so darn simple to throw together, and because you only use one pot, clean up is quick and easy . One pot recipes also typically use just a handful of simple ingredients, maybe four to six.  Awesome!  One pot meals are the perfect option for busy families that need an easy mid-week meal on the table in minutes.
This One Pot Taco Pasta had become a huge hit with my family and I am excited to share it with you.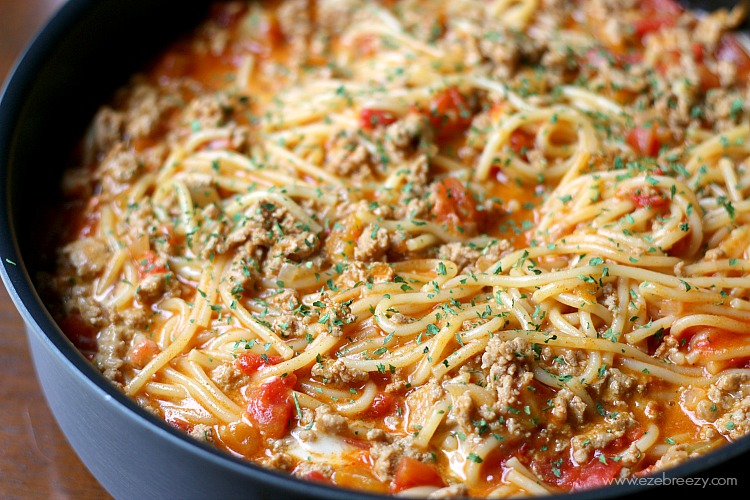 This one pot meal starts out with some ground turkey or beef.  Either works, so use whatever you have on hand.
And then you just toss in all the rest of the recipe ingredients.  Don't think about it…just dump them in.  Don't worry about draining your canned tomatoes.  You need the liquid for cooking the pasta.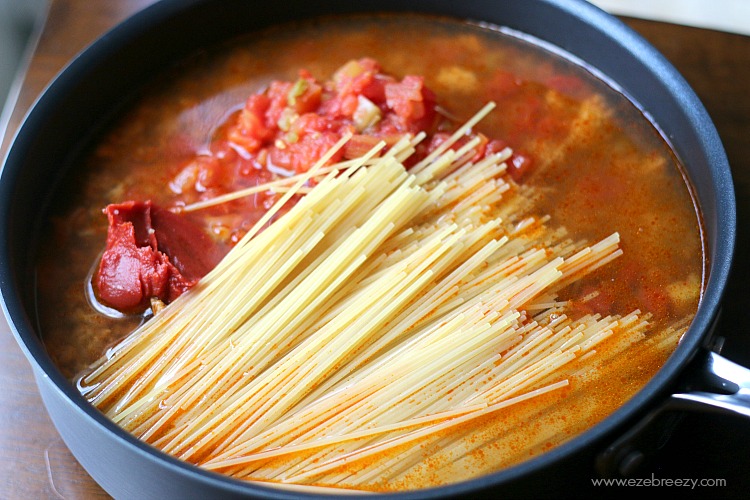 After about 15 minutes, dinner will be almost ready.  Just top with the shredded cheese, give it a little stir, and serve!  Easy-peasy.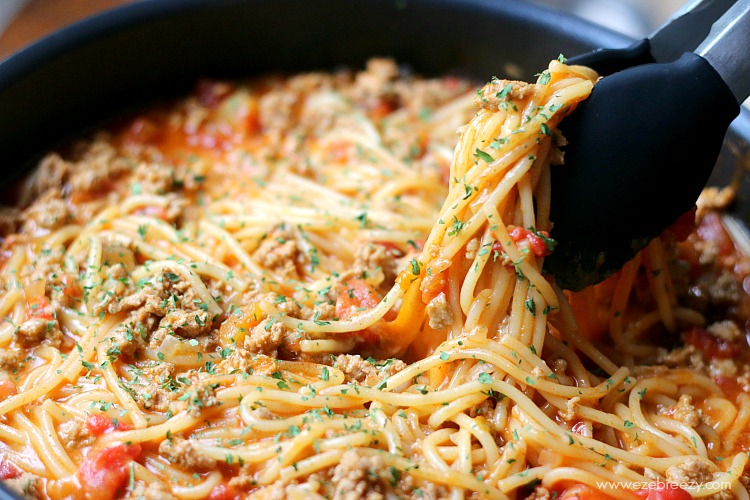 One Pot Taco Pasta
Prep time:
Cook time:
Total time:
Ingredients
1 tablespoon olive oil
1 pound ground turkey or beef
1 small onion, chopped
1 (1.25-ounce) package taco seasoning
½ tsp cumin
1 (10-ounce can) diced tomatoes & green chilies (mild)* - do not drain
2 tablespoon tomato paste
8 ounces spaghetti
¾ cup shredded cheddar or jack cheese
1 Roma tomato, diced
1 Tbsp fresh cilantro or parsley
Instructions
Heat olive oil in large skillet or Dutch oven over medium-high heat.
Add ground turkey and onion. Cook until turkey is browned, about 5 minutes. Drain excess fat.
Add taco seasoning and cumin.
Stir in canned tomatoes and green chilies, tomato paste, spaghetti and 2.5-3 cups of water.
Bring to boil; reduce heat, cover and simmer until pasta is cooked through, about 15 minutes.
Remove from heat and add shredded cheese. Stir and serve immediately.
*Optional* Serve with additional diced tomatoes and fresh cilantro or parsley.
Notes
Adapted from DamnDelicious.net
Pin For Later…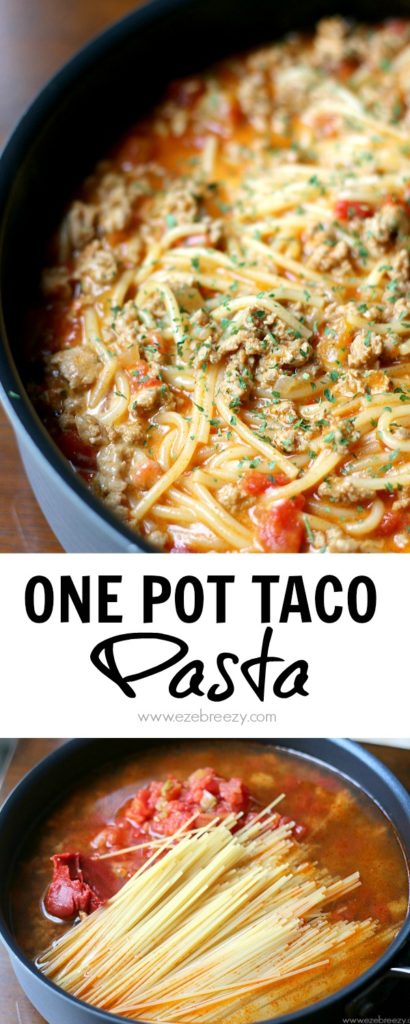 You Might Also Like