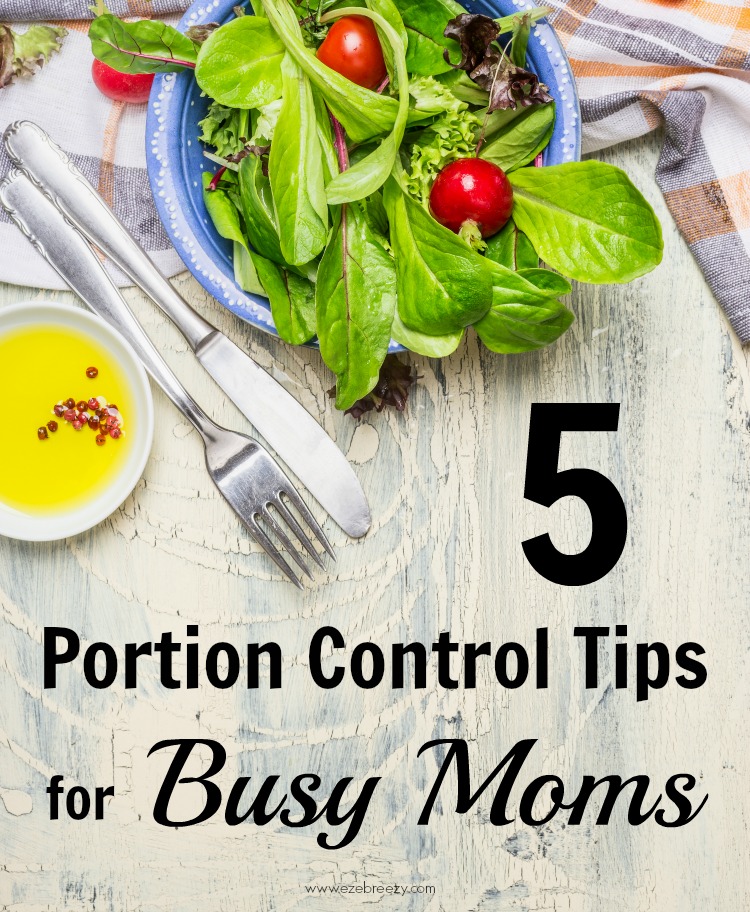 When you have young kids running around at home, it can be easy for busy moms to lose focus on their own needs.
There's always toys to pick up, a house to clean and mouths to feed.
It can be a struggle to remember what all you need to do in a day, let alone what you had for lunch and how much you ate.
It's easy to lose sight of making personal healthy food choices when you are a busy mom on-the-go and focusing all your energy on the needs of your little ones.
A couple of years ago, we made some big changes in the way we eat around our house. I introduced more fruits and vegetables for snacks instead of the processed packaged kind and started meal prepping, making sure that healthy food options were available around every corner.
Once I took a step back, it was easy to see that another thing that had gotten out of control was our portion sizes.  How much you put on your plate is almost as important as what you put on your plate.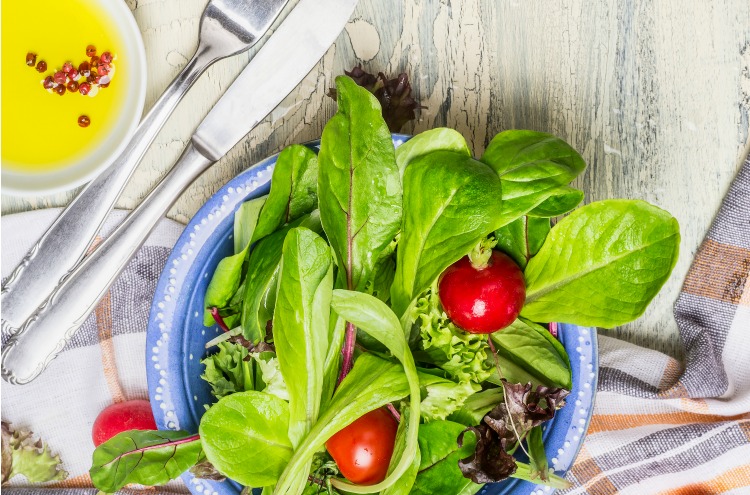 It is amazing how portion sizes across this country have gotten larger over the past few years.  It's easy to start seeing these amounts as "normal" portions.  And if you use a lot of prepackaged snack options for your family, you might be surprised to know that many times those snack-sized bags actually contains two servings, not one.
I found some simple portion control tricks that really helped get our portions under control.  They can easily become part of your routine, which is essential for any busy mom.
Here 5 Portion Control Tips For Busy Moms To Help Avoid Common Portion Pitfalls:
1. Use small plates
To minimize the temptation of eating more than one serving at home, portion meals out on each family member's plate instead of putting the serving dishes directly on the table.  Using smaller plates and bowls will also make your plate look full but with less food.
2. Out of sight, out of mind
People tend to consume more when food is easily accessible.  Keep snacks and treats in a container out of sight in the pantry. It doesn't hurt to put them up high too where they are a challenge to get access.
3. Fruit
Keep a bowl of fresh fruit on the counter instead of a cookie or candy jar.
4. Put it up!
Store tempting foods, like cookies, chips, or ice cream, out of immediate eyesight.  I like to put these things a high shelf or at the back of the freezer, and then move the healthier food to the front at eye level.
5. Be aware of large packages
For some reason, the larger the package, the more people consume from it without realizing it. Those big bags make mindless eating so easy.  To minimize this, buy some portion-sized snack bags and pre-measure your snack serving amount.  Then just keep these portioned snack bags in your pantry.  It's like instant will-power portion control!
---
You Might Also Like…