I use to have a love-hate relationship with my refrigerator.   But then I found the BEST Stainless Steel Cleaner Ever…Seriously!  Now it's nothing but love!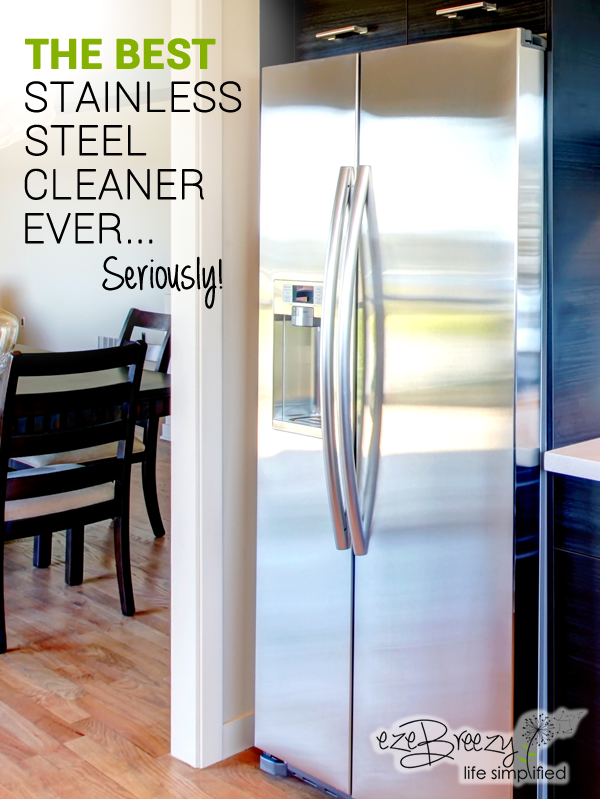 I was so excited when my new refrigerator was delivered.  I had been researching for what seemed like forever and finally decided to go with a stainless steel French Door Style Refrigerator.  I was totally sold and in love with the French Door Style but this was my first experience with a stainless steel appliance and let's just say our relationship started off very rocky!
I'd never had to clean stainless steel before so I really didn't know what was in store.  In the beginning, I tried like crazy to avoid fingerprints and smudges but to no avail. If you have kids you understand where I am coming from!
I honestly tried every stainless steel cleaner on the market and exhausted every option I could find from my Pinterest searches.  Sometimes I found a cleaner that seemed to work but as I stepped back to take a look, I was still left with never-ending streaks from top to bottom.  Then, a good friend of mine sent me a text with this picture: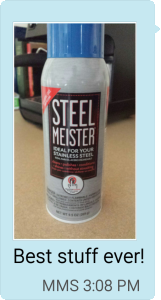 After spending a small fortune on cleaners I thought – what's one more?  This stainless steel cleaner is called Steel Meister and you can find it at Home Depot in the appliance section.  I used it one time and then I was hooked and a believer! I loved that it not only cleaned my refrigerator but seemed to keep it clean for a longer period of time.  And it's super versatile — you can use it just about anywhere: on chrome, aluminum, copper, fiberglass, kitchen appliances, outdoor grills, bathroom fixtures and automotive trim.
Here is my refrigerator before: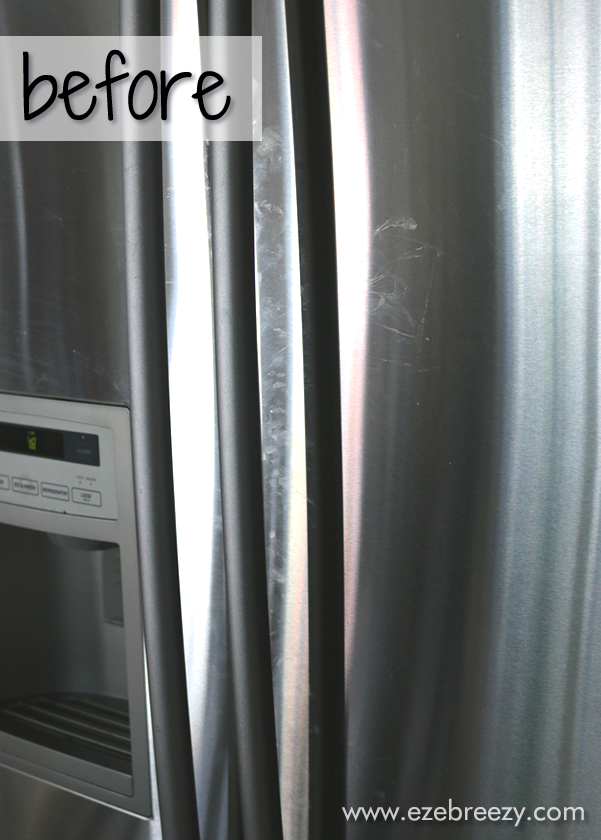 And  after using the best stainless steel cleaner ever…
Step back and admire that streak-free sparkle! *SIGH* Isn't that nice?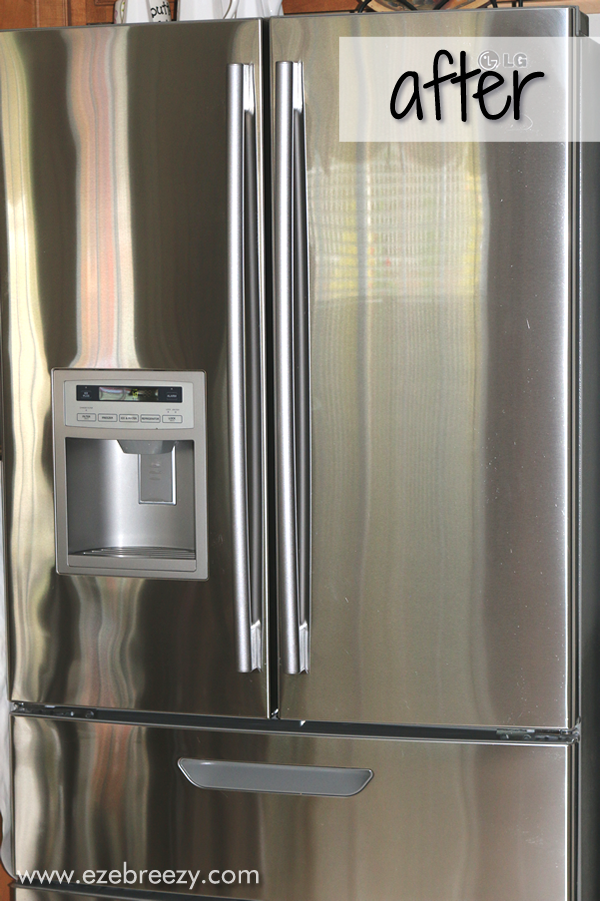 I've found that using a microfiber cloth works best.  I like to spray the Steel Meister onto the microfiber cloth and then start cleaning.  This also helps avoid any over-spray of the cleaner onto the floor – it can make things a little slippery if you aren't careful.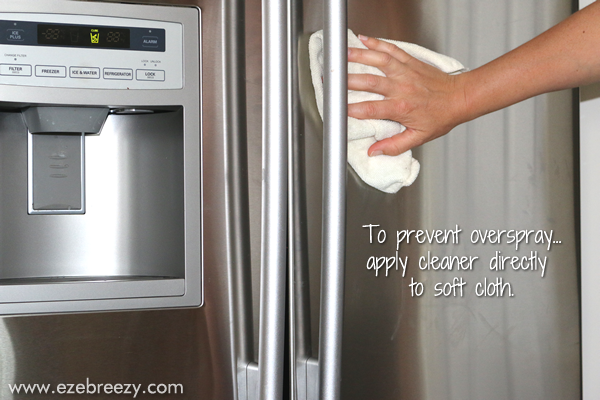 Meister Cleaners also makes a Steel Meister Spot Cleaner designed to remove extra tough spots on stainless steel.  Perfect for your grill this summer.  And they make a Stone Meister Granite and Marble Countertop Cleaner and a Range Meister Glass/Ceramic Cook Top Cleaner.  I've not tried either of these products but if they are anything like the basic Steel Meister, you probably can't go wrong.
Thanks to Steel Meister, I am a happy camper when it's time to clean the kitchen.  Can't say that holds true when it's time to empty the dishwasher but that's a whole other story!
What would you say is the hardest thing to clean in your house?
**This is not sponsored.  Cleaning stainless steel can be frustrating and Steel Meister is simply a product that I love and use daily in my home so I wanted to share it with everyone.