Kids ask a lot of questions.  It's a natural part of growing up.  So when my daughter, an only child, started asking about a sibling, I wasn't surprised.  The tricky part can be knowing what to say when your only child wants a sibling.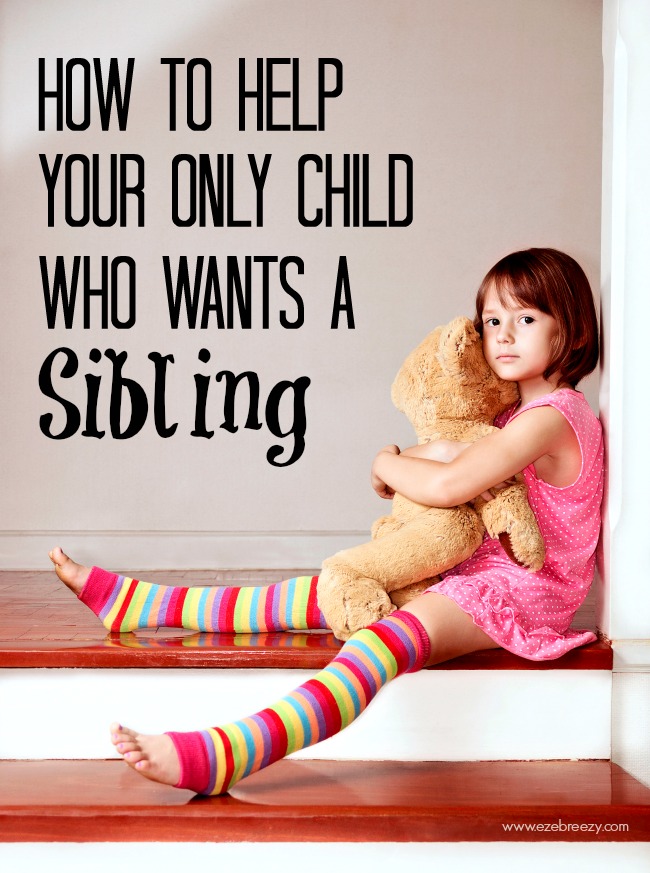 It started when my daughter was around the age of three.  We would go on play-dates and she started noticing that almost all of her friends had a sibling.  But why didn't she?
Naturally, she started asking, "Mom, can I have a brother or sister?"  Such an innocent and understandable question, but one that was oh so hard for me to answer.  Especially in a way a child could understand.
In the beginning, my reply was simply that she was all her dad and I needed and that God had a different plan for our family.  She accepted that answer…thankfully.
But as she's gotten older, her occasional questions have started becoming more frequent and even started to change.
Now she asks WHY she doesn't have a brother or sister.  Not so easy to answer.  The answer is different for every family.  For me, it wasn't a matter of not wanting a bigger family.  It came down to not being able to have a big family.
Becoming a mom was not something that came easily for me.  It took some time.  Ten years to be exact.  Dealing with infertility is a roller-coaster.  There are ups and downs.  Things can move lightning fast and then come to a screeching halt.  But we persevered and in 2009 my husband and I welcomed an amazing, healthy baby girl.  We were on cloud nine!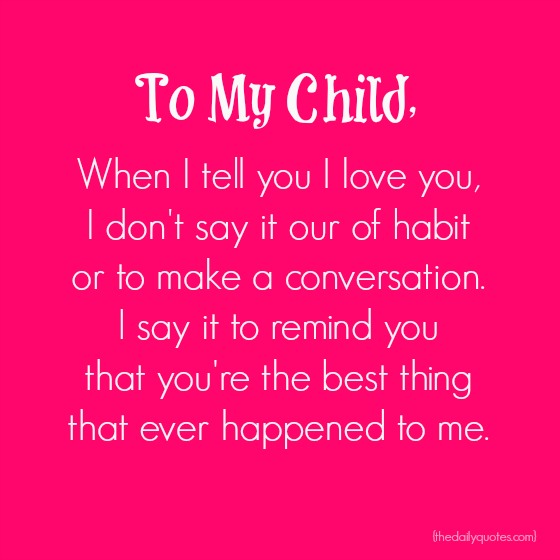 Now here we are 7 years later, and every day I look at my daughter, thankful that I have been able to experience what it means to be a mom.  I am truly blessed.
Bedtime is one of our favorite times together.  After reading and bedtime prayers, we lay in the dark for a few minutes to snuggle and talk a bit.  I think something about the darkness helps her open up and we usually end of having some of our best talks.
The other night, as we were laying in bed, her sibling questions started again.  She had just spent the day with a friend and her sister and that was fresh in her mind.  But this time, one of her questions knocked the wind out  of me…she asked, "But Mommy, why was that God's plan?".  My heart sank.  I wasn't ready for that one.   
I was quiet for a few seconds.  This wasn't necessarily the best bedtime conversation topic.    I didn't want to dismiss her question, so I hugged her tight and spoke from my heart.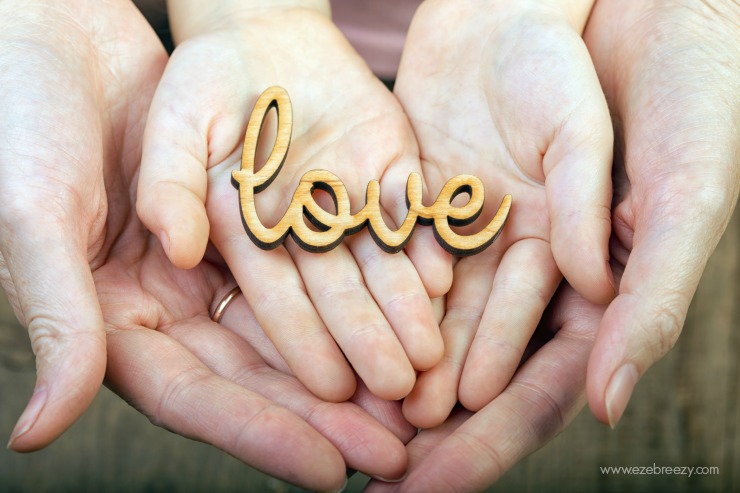 I told her that I didn't know exactly why but that I believed in my heart, God's plan was for her dad and me to focus all of our love and attention on her.  
We laid there for a while longer and talked about how families are not made up of a certain number of people, and that what makes a family is the love and the time they spend together.  This seemed to calm her mind and she drifted off to sleep.
Now, will this be the last time we have this conversation?  Probably not.  Will my daughter's questions about not having a sibling continue to evolve?  Most definitely.
Anyone faced with having this conversation with their child certainly handles it in different ways.  This is what works for our family.  One day, she will know the full story of how our family came to be and why we are a cozy family of three.  But until then, I remember these five things to help us along the way:
Just Listen. I have realized that we don't always have to have the perfect thing to say.  Sometimes the best thing we can do is just listen and let our child speak about what is on their mind and in their heart.
Acknowledge Her Feelings. It's so important to recognize your child's feelings and not to minimize them.  I don't ever want my daughter to hesitate talking to me because she believes I think her feelings are unacceptable or silly.  I want her to know she can come to me with anything, big or small, and we will learn how to handle these emotions together.
Make Her Feel Important. I remind her how important she is to us.  I try and tell her again and again that she is a blessing and that Mommy and Daddy prayed for a long, long time for her to be our daughter and that our relationship is special and unique because she doesn't have to share us with anyone.
Foster Close Friendships. Friendships are important for every child but I believe that close friendships are extra important for an only child.  They can help fill a special place in their heart.  Although I am not an only child, I am lucky to have a friend since birth who is definitely a sister to me.  It's a relationship I treasure.  So as my daughter grows up, I will continue to encourage her close friendships because I strongly believe that family isn't always blood. 
When She's Old Enough, We Will Tell The Story.  The time will come when I will be able to sincerely answer her question.  It won't be for a while, but when that time comes, I will be honest with her; honest about my journey to motherhood, honest about my feelings, and honest about how I wouldn't change any of it because it lead us to her!