This Perfect Buttercream Frosting is creamy and fluffy, and perfect for piping/decorating your cakes and cupcakes.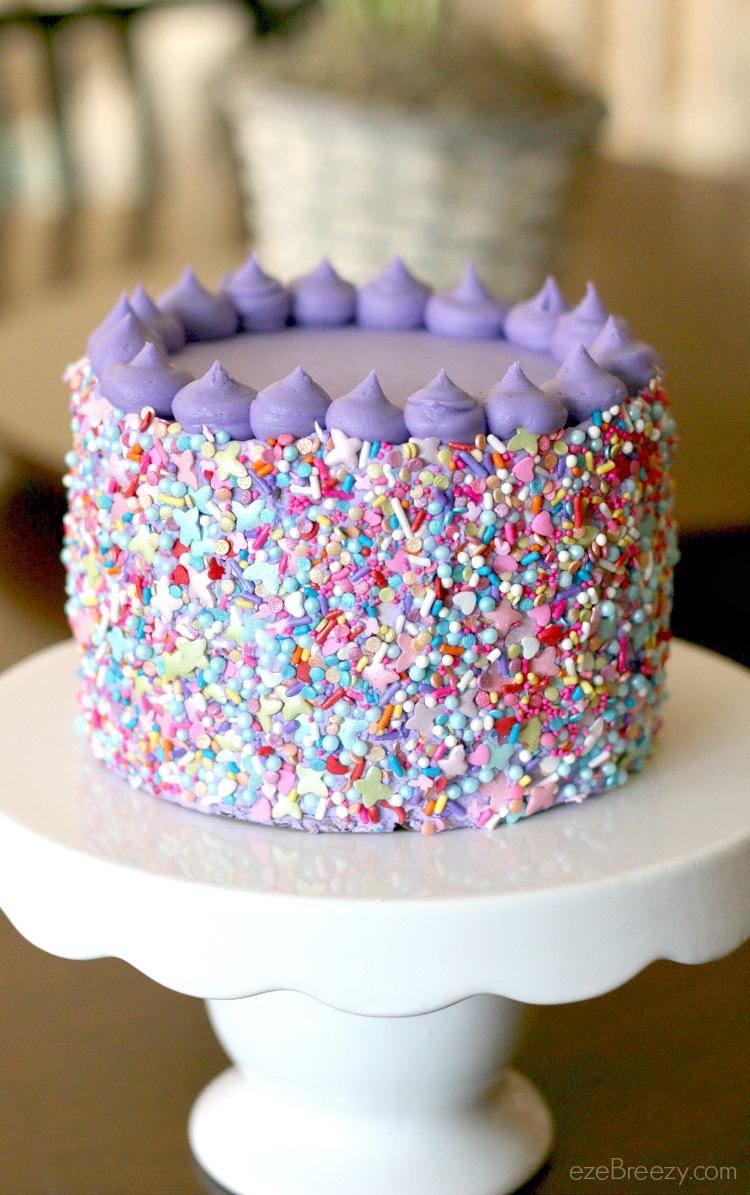 I'm so excited to be sharing this recipe with you today! It uses simple ingredients, and whips up in no time.  So put those cans of icing way, grab your mixer, and let's get making some amazingly delicious Perfect Buttercream Frosting!
I cannot stand the taste of store bought frosting. No matter the brand or flavor, I just can't get past the artificial after-taste. Don't get me wrong…I know they are convenient and certainly serve a purpose. I'll even admit to having used a can or two in the past, BUT nothing beats a homemade buttercream frosting.
I've been making this buttercream frosting for years and it never disappoints.  It's quick and easy to make so there's really no reason to ever use canned frosting again! I use it on all of my daughter's birthday cakes, including this Monana cake.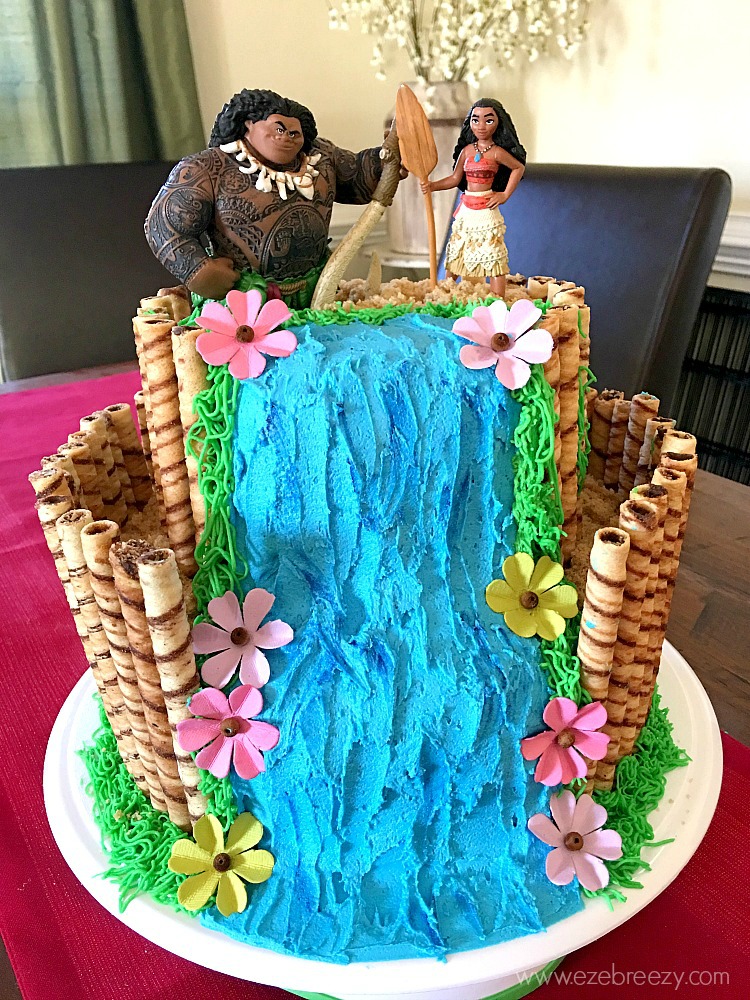 Tips when making this Perfect Buttercream Frosting:
Butter, Butter, Butter – I'm sure you've come across buttercream recipes calling for a combination of butter and shortening, but the texture and flavor just doesn't compare to when you use only butter. I stick with using pure butter. Using shortening does add some stability to your frosting and helps it stand up better on warm days, but it also doesn't provide that smooth, creamy buttery taste and tends to leave an unfavorable film in your mouth. If you find that your cake or cupcakes will be out in the heat for your gathering or event, try this Buttercream Recipe that incorporates some shortening.
Soften Butter – You'll start your recipe with softened butter.  Softened, not  melted.  So how soft? You want to be able to press your fingertip into the butter and leave an impression that stays. I usually set the butter on the kitchen counter about 30-60 minutes before I start making my Perfect Buttercream Frosting. If you forget or are in a rush (it happens to all of us), unwrap the butter and cut it into 1/2″ wide pieces and spread them out on a plate. This will speed things up. This is actually my favorite method for softening butter.
Powdered Sugar – This basic buttercream frosting starts with powdered sugar, which incorporates and melts better than granulated sugar. Remember to sift the powdered sugar before blending with softened butter otherwise you'll end up with a gritty frosting.
Adding Cream – Be sure to add your cream in small increments. You only want to add enough until your buttercream frosting reaches the desired consistency you need. If you add a little too much cream, just add in a little more sifted powdered sugar. Just remember to add both in small amounts.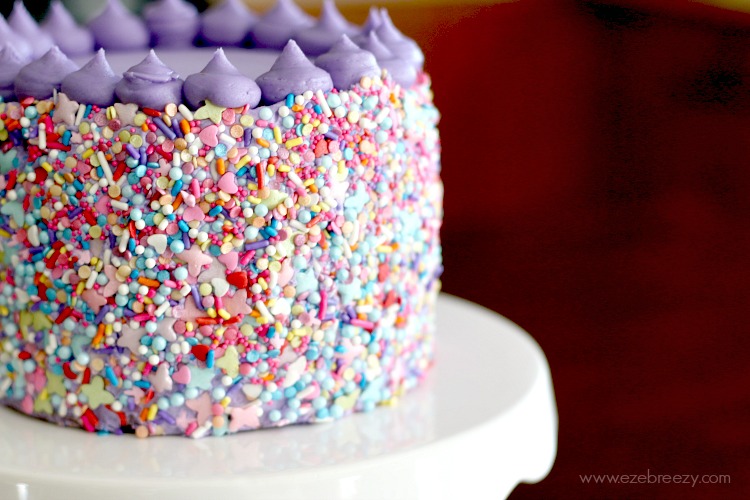 If you are working in a hot kitchen and struggling to get the right frosting thickness, your butter might be too soft. To fix this, try putting your mixing bowl with ingredients into the fridge for a few minutes and then give it a quick re-mix before using. This will firm up the butter and get things back on track.
This Perfect Buttercream Frosting recipe should make enough to cover a two-layer 8″ cake or a 9″x 13″ rectangular sheet cake. As far as cupcakes go, that is a little harder to estimate.  It all depends on how you are decorating them.  Some people use a knife and add very little frosting while others create a mountain high swirl using a piping bag.  You should have roughly enough icing to cover 18-24 cupcakes depending on how you are decorating them. If you are unsure how my frosting you'll use, simply make 2 batches. This icing freezes well, so don't worry if you have left-over frosting.
If you find yourself with extra buttercream frosting, don't throw it out! It will actually remain good stored in the fridge for about 4-5 day. You can also freeze your buttercream frosting in an air-tight container for up to 3 months. When you are ready to use it, take the buttercream frosting our of the freezer and thaw it overnight in the fridge. When you are ready to frost your cake, bring the buttercream to room temperature and mix it a few times before frosting your cake or cupcakes.
Now on to the recipe….   Happy baking and I hope you enjoy!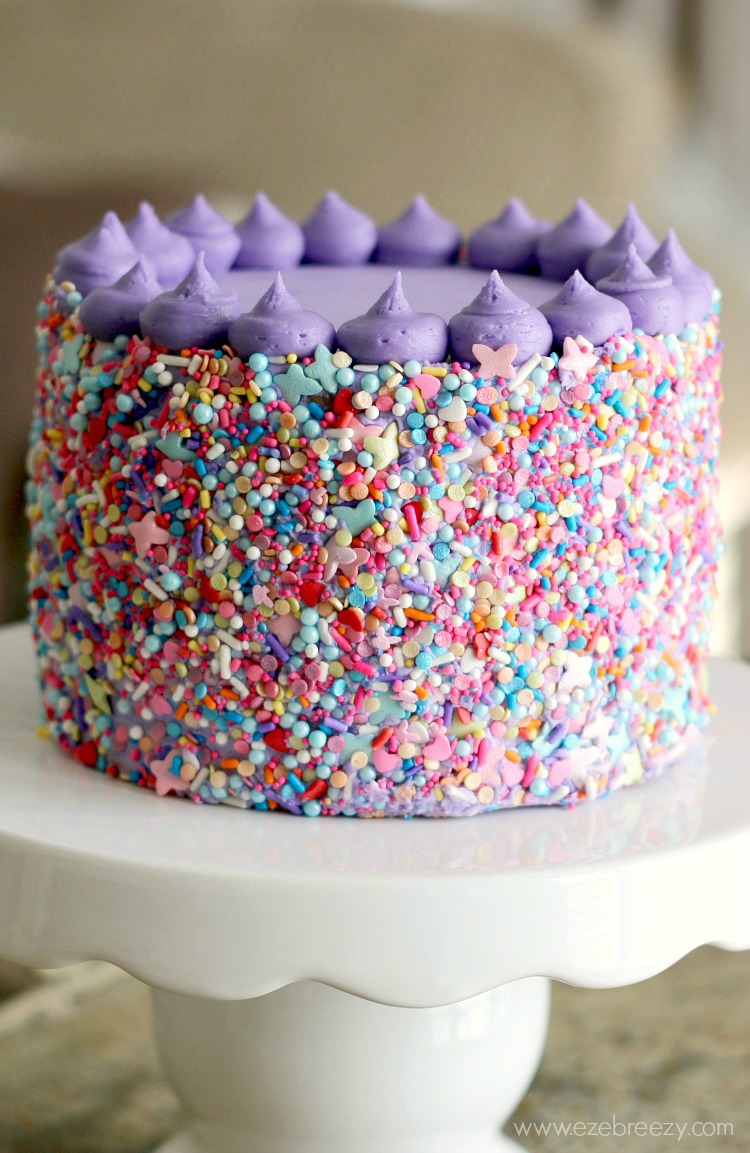 The Perfect Buttercream Frosting
Prep time:
Cook time:
Total time:
This recipe uses simple ingredients: powdered sugar, butter, vanilla and milk. Perfect Buttercream Frosting is creamy and fluffy, and perfect for piping/decorating your cakes and cupcakes.
Ingredients
1 cup unsalted butter (2 sticks), softened to room temperature
3-4 cups powdered sugar, sifted
pinch salt, adjust to taste
2-3 teaspoons vanilla extract
2-4 tablespoons heavy cream
Instructions
In bowl of a stand mixer, beat butter using the paddle attachment on medium speed until smooth.
Add half of powdered sugar and mix on low speed until incorporated. Add remaining powdered sugar and mix on low speed for about 30 seconds, then increase to medium speed. Continue mixing for about 1-2 minutes until all ingredients come together.
Add vanilla extract, salt, and 2 tablespoons of cream and beat for 3 minutes.
If your frosting needs to be thicker, add remaining sugar. If your frosting is too thick, add remaining cream 1 tablespoons at a time.
Add in the heavy cream (start with 2 tablespoons and add a little more if needed), vanilla extract, and salt and continue mixing on medium-high speed for another minute or until everything is well combined, scraping down the sides of the bowl as needed.
Notes
Frosting can be made 1-2 days in advance. Store in air-tight container in refrigerator. Before using, remove from fridge and bring to room temperature.

Frosting freezes well for up to 3 months. Thaw overnight in the refrigerator. Bring to room temperature and stir well before frosting cupcakes or cakes.
Here are some of my favorite kitchen tools I like to use when baking!
Mesh strainer (for sifting flour or powdered sugar)

6″ Cake Pans
8″ Cake Pans
Kitchen Aid Mixer

You Might Also Like…