How to Cook Perfect Bacon.  There are plenty of ways to cook bacon – on a skillet or griddle or in the microwave – but the best way, by far, is to bake it in the oven.
Why?  Well bacon is pretty darn fatty.  In order for you to end up with crispy, golden brown bacon, you need to cook it slowly, at a relatively low temperature, so that some of the fat renders away.  Some fat…not all!  We don't want to end up with rigid cardboard bacon:)
Cooking bacon in a skillet poses a few problems.  It usually isn't big enough to accommodate the long strips of bacon so the ends either end up curling up the sides of the skillet or folded over on itself.  And the bacon ends up getting all crowded together.  Worst of all…the bacon grease splatter; it goes everywhere – on you, on your stove, the counters!
Cooking bacon on a griddle provides a better cooking surface BUT you still have to deal with all that splattering grease.  If you prefer a griddle, this is hands-down, my favorite cooktop griddle.  Works on gas and glass-top.  Cooks everything evenly.  Washes up nicely.  Now back to the bacon!
Finally, cooking bacon on your cooktop uses up one, if not two of your burners.  This means you have less room to cook your eggs, pancakes and home fries.
So the best way ( in my opinion) to cook perfect bacon, is in the oven; it's practically mess-free, your bacon isn't cooking in a pool of rendered fat, AND it frees up more space for cooking the rest of your breakfast.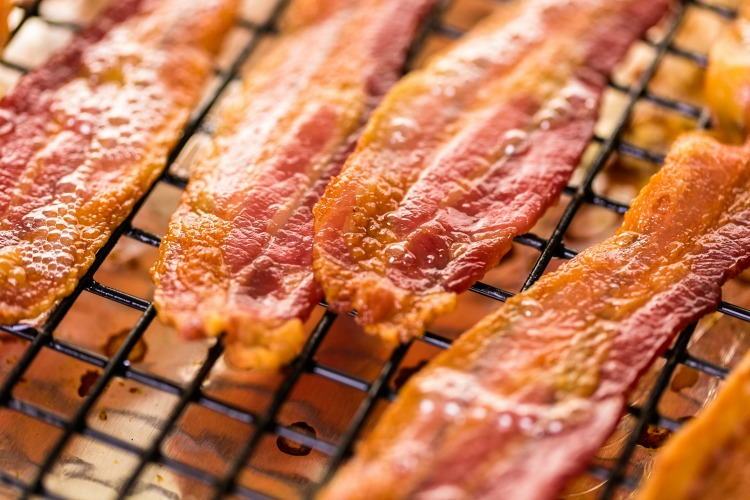 So here are the steps to Cook Perfect Bacon in the Oven:
This is going to sound strange but DO NOT preheat your oven.  Stating with a cold oven allows the bacon to cook slowly like it needs to in order to get perfectly crisp and golden brown.
Line a sheet pan with foil; this helps with sticking and makes clean-up much easier!
Place an oven safe baking rack on top of the sheet pan.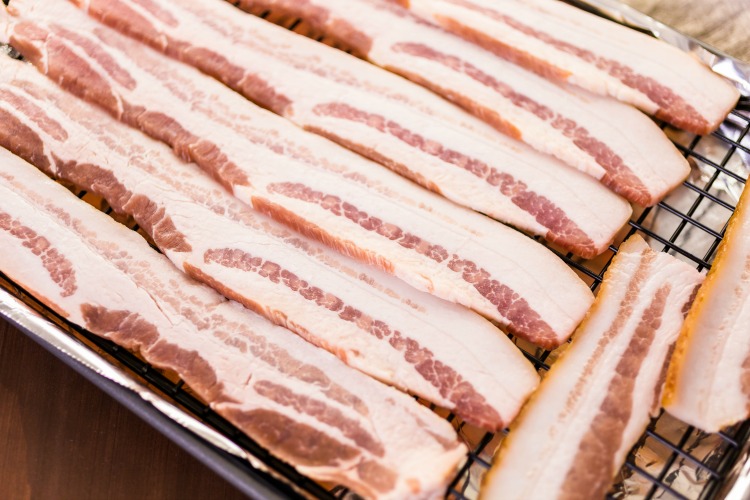 Arrange the bacon on the sheet pan and place on the center rack of your oven.  Be sure not to stretch the bacon slices.
If you don't have a baking rack, I find that lining the sheet pan with parchment paper works best.  It prevents sticking and helps absorb the rendered fat from the bacon.)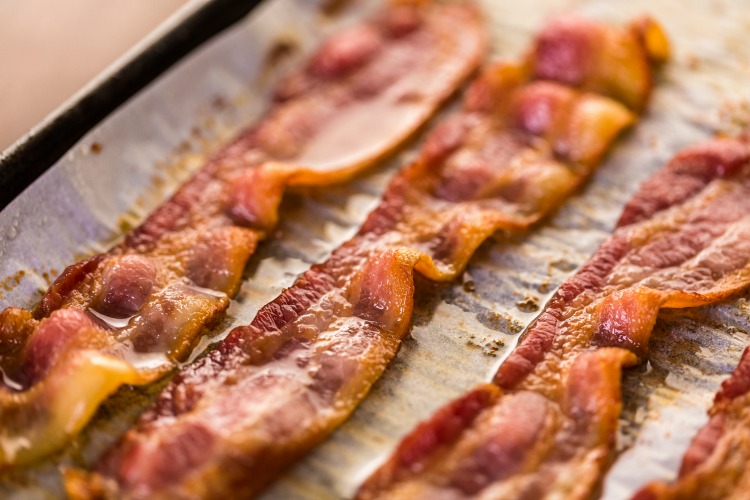 Close the oven door.  Turn temperature to 400 °F and step away for 15-20 minutes.
Start checking your bacon after about 15 minutes.  Cooking time will vary depending on the thickness of your bacon slices.  As soon as the bacon looks golden brown and slightly crispy, it's done.
Remove the pan from the oven and immediately transfer bacon to another sheet pan or plate lined with paper towels to absorb the excess fat.
That's it…easy-peasy!
I hope you give this way of cooking bacon a try.  I assure you, once you try it, you'll never go back to cooking it on the stovetop again.  Enjoy!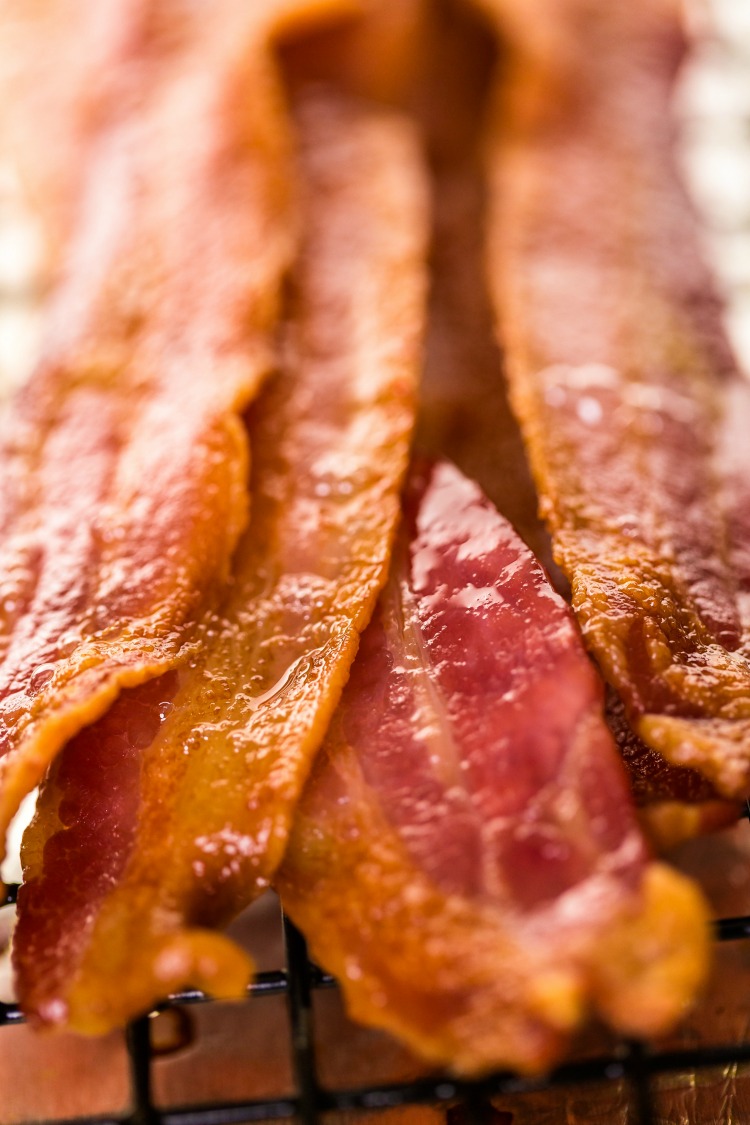 Check Out These Tasty Recipes with Bacon!