I have an adorable First Day of School Sign to share with you today.  They are ready to print and the perfect way to capture the memory of your child's first day of school!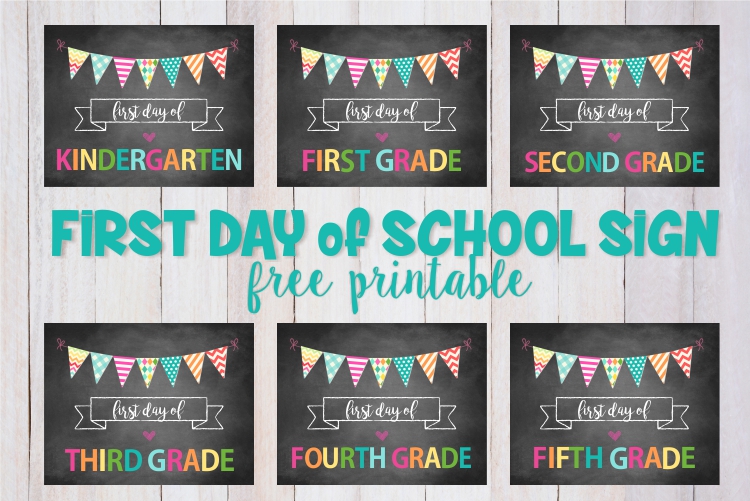 I cannot believe that the first day of school is fast approaching.  Summer always starts off nice and slow and then about midway…summer break is gone in a blink of an eye!
We had a wonderful summer together as a family.  We went to the pool, spent time with family and friends, and even just got back from am amazing (and hot and exhausting…lol) trip to Universal in Orlando.
And now, here we are, the first day of third grade fast approaching.  I love creating a First Day of School Sign every year to help capture the memory of my daughter's first day.
Be sure to stop by and check out this other adorable Apple First Day of School Sign too!
This year's First Day of School Sign printable has a chalkboard theme with fun bright colors and an adorable pennant banner at the top.



This post contains affiliate links.  If you purchase something from a link, there is no additional cost to you.  It's simply a way for us to keep things going here at ezeBreezy!
You'll find signs for grades Kindergarten through 5th Grade.  Just print the sign out on 8×10 card stock or photo paper.  I like the card stock because it is a little more rigid and stands up well if you aren't putting the sign in a frame.
I've also started having my local office supply store print my back to school signs.  It only costs about $1.00 per page and certainly saves me from using up my ink at home.
In the past, I've put our sign in a frame without the glass front.  Removing the glass makes the frame safer for kiddos to hold and eliminates the potential of glare when you take your picture.
To print your First Day of School Sign, click one of the links below:
I hope your kids all have a wonderful first day of school!!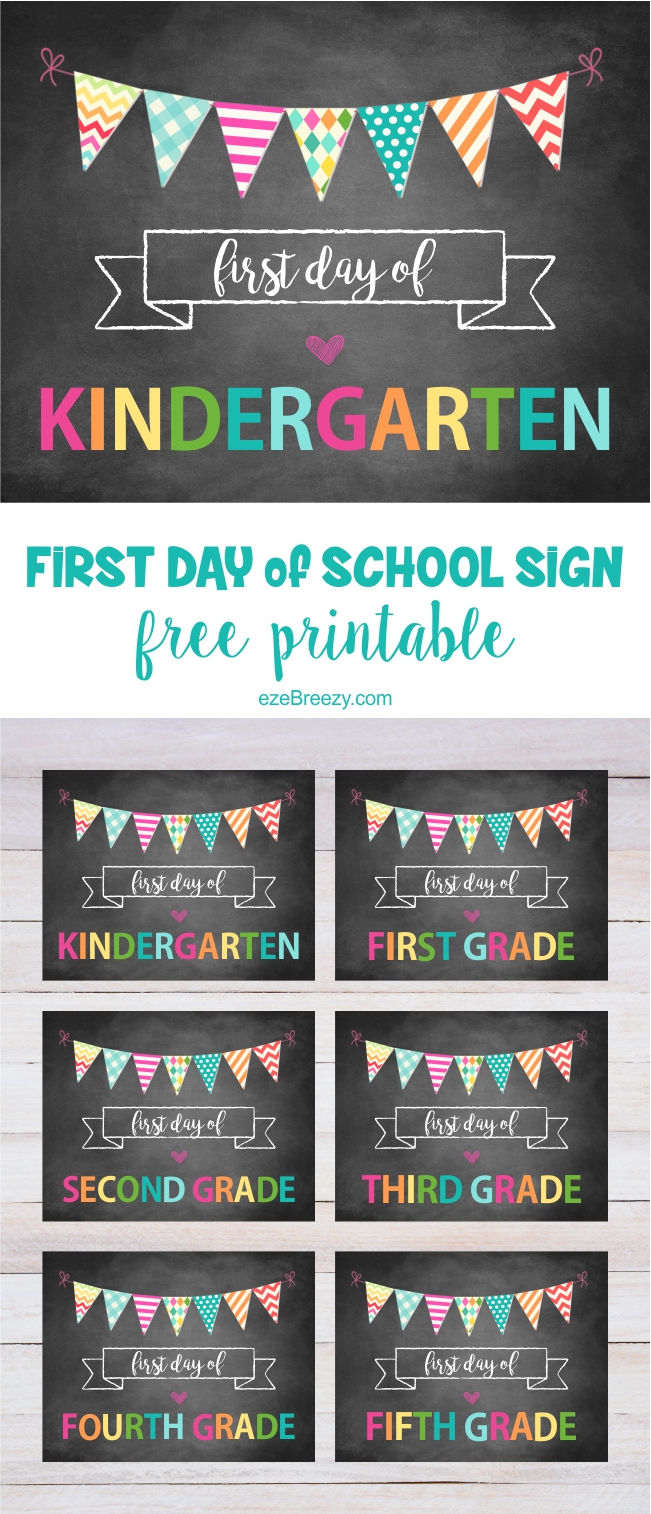 Be sure to check out this fun, colorful teacher appreciation printable!