Ever wonder how far can you drive your car after the gas light comes on?   I found the best chart that answers that very question and I'm sharing it with you today!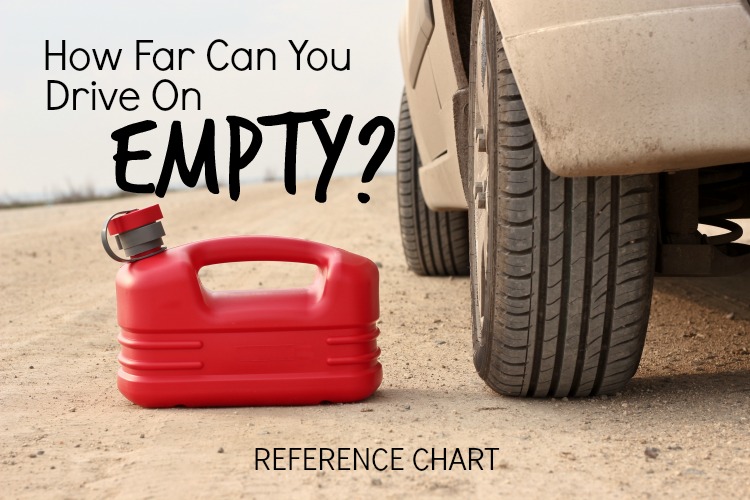 I had an extra busy day last week full of errands and a lot of driving.  Right after I left the house I noticed that my low fuel light came on.
For some reason, I decided to run to Target first before heading to the gas station.  By the time I was finished shopping, it was time to rush home to pick up my daughter from the bus stop.  So I drove home…completely forgetting to stop at the gas station.  That's happened to me more times than I care to admit!
Thankfully, I made it home, but it made wonder – how far could I really drive my car after the low fuel indicator light came on?   After poking around online, I found the answer I was looking for.  This handy chart that shows you how far you can drive the next time you find yourself running on empty.
How cool is this?
A car repair and maintenance company, Your Mechanic, shared a useful chart in a blog post over the summer.  The article warns of the potential damages to your car that can be caused by running with a low fuel level, and even worse, running out of gas.  Don't worry – the article goes on to say that you aren't going to ruin your car by driving it with the low fuel light on, but it's not something you want to make a habit.
To help put a driver's mind at ease, the company put together a chart listing the number of gallons your gas tank actually has when that trusty low fuel light illuminates, and how far you could expect to drive with that amount of gas based your your car model's estimated gas mileage. The chart includes the 50 best-selling automobiles in the US in 2015, according to Your Mechanic.
This chart is more of a basic guideline because there are a few variables that can affect the precise number such as how fast you are driving and the condition of your car.  But as a general rule, the chart shows that you can expect to drive anywhere from 30 miles to just over 100 miles once your low fuel indicator light comes on, depending on the car.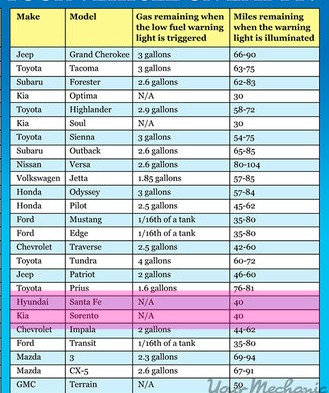 You'll notice that some car models show an N/A – "not available" listed.  Your Mechanic states, "for vehicles with "Not available" listed for the point at which the warning light comes on, the light is triggered based on the distance to empty calculator having the listed number of miles remaining."  Be sure to check out the entire blog post for more details.
I have certainly tested the limits of my gas tank.  How about you?
LET'S STAY CONNECTED!
Facebook  |  Pinterest  |  Twitter  |  Instagram
Pin For Later…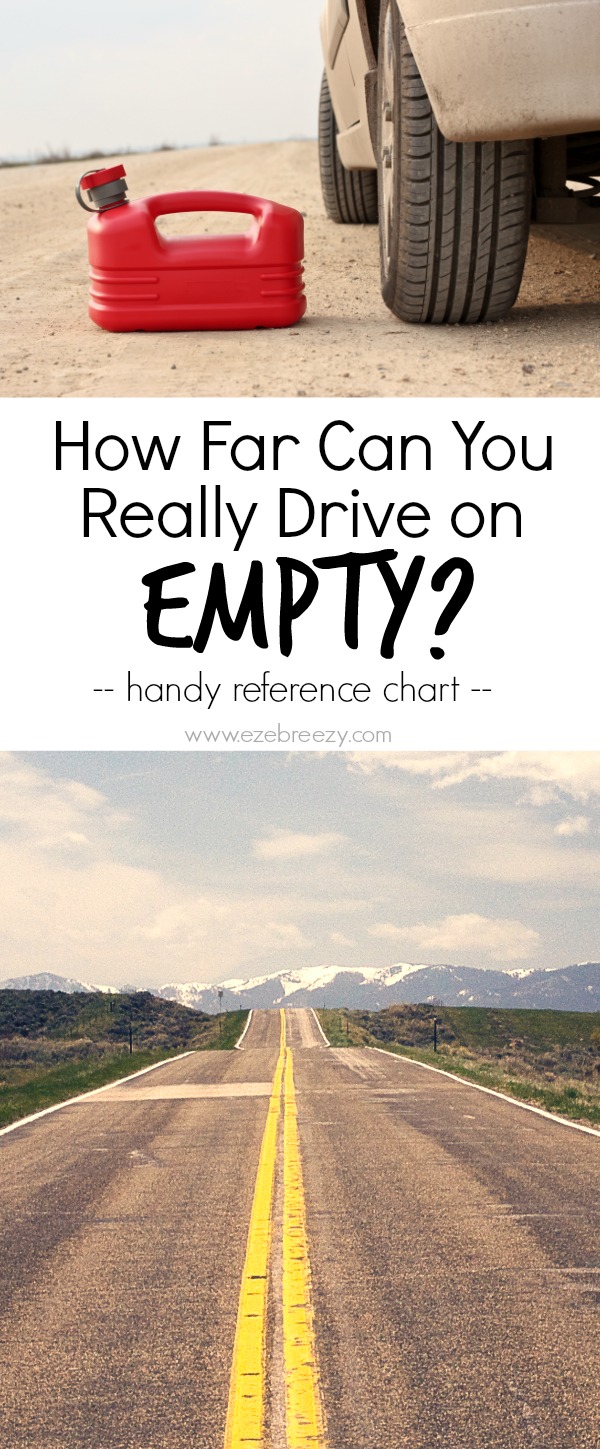 More Posts You Might Like…