Planning a family vacation to Disney is very exciting.  Some might say that it's also…nerve-wracking, stressful, hectic, confusing, and completely overwhelming.  But don't worry, by the end of this post you'll have some great tips on how to stay sane planning your trip to Disney World.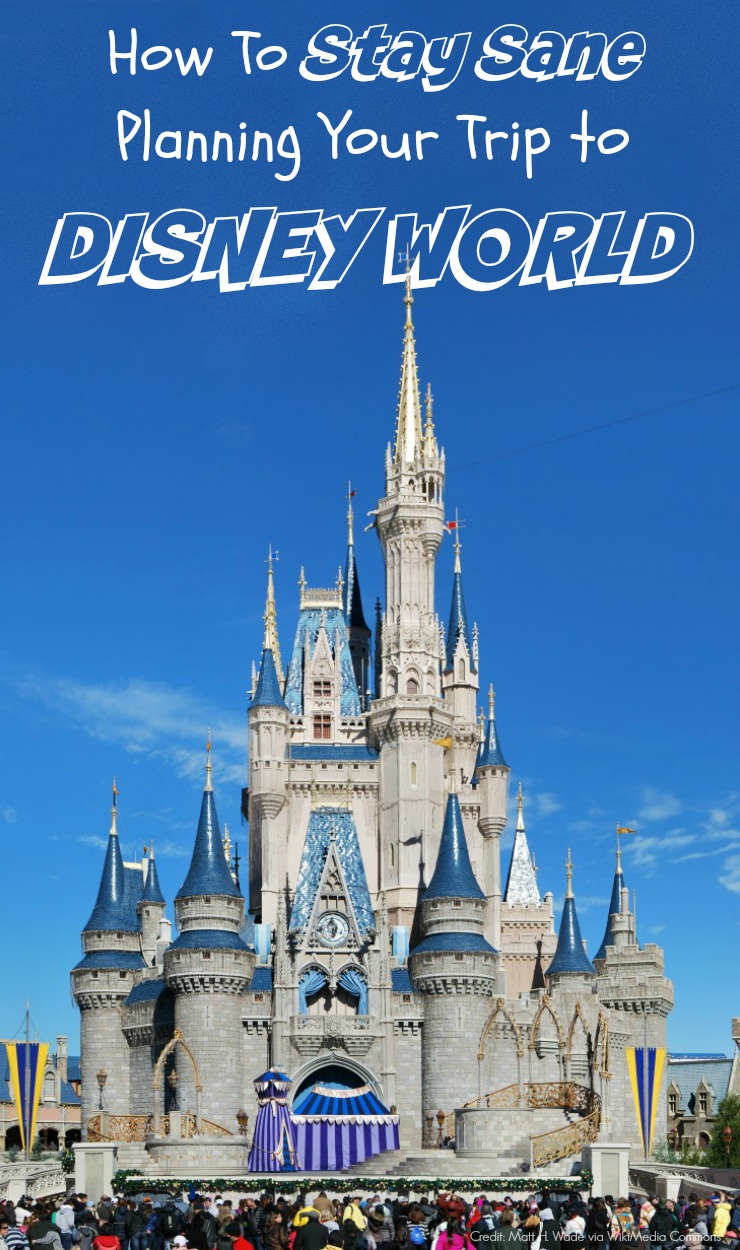 When we decided to take our first trip to Disney World, I know I experienced every single one of those feelings at one point or another, especially during the planning phase.
There's much information and advice available today that I found myself obsessed with researching every facet of our trip.  Don't get me wrong, all that information is invaluable BUT navigating through it all can be a challenge, and that's when I started getting very overwhelmed.
Somewhere in the middle of all that research and planning, I remembered that this Disney vacation was supposed to be fun…all of it, from the planning to the actual vacation.
So I took a step back and reclaimed my sanity!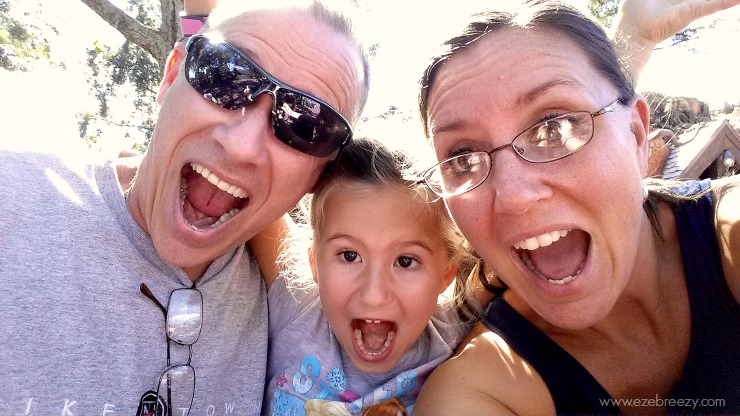 Here are six of my favorite practical tips that will help you stay sane planning your trip to Disney World (Land).
1. Download a Disney planning app for your phone.  The My Disney Experience app is a must for your trip. You can manage so many aspects of your vacation from this app – from accessing and managing your reservations and activities to browsing restaurant menus and making dining reservations.  The app also provides you with quick real-time access to park information including park hours, character greetings, parade times and wait times. Download here: iTunes /Google Play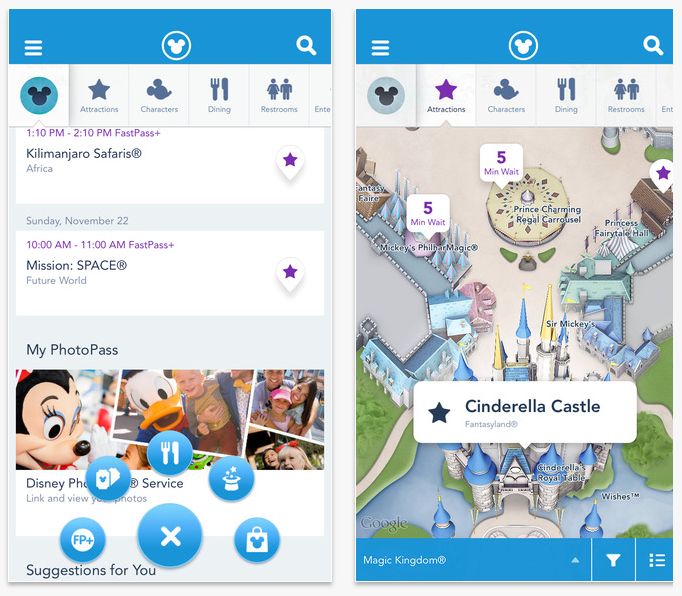 My absolute favorite Disney planning app is called Lines and it's from TouringPlans.com.  The Lines app allows you to create and edit your daily Disney World itinerary on the go and continually optimizes your plans for the day.  There are suggested itineraries based on your needs such as traveling with toddlers, teens or even elderly loved ones.  You also have the option to customize your own itinerary based on your family's needs.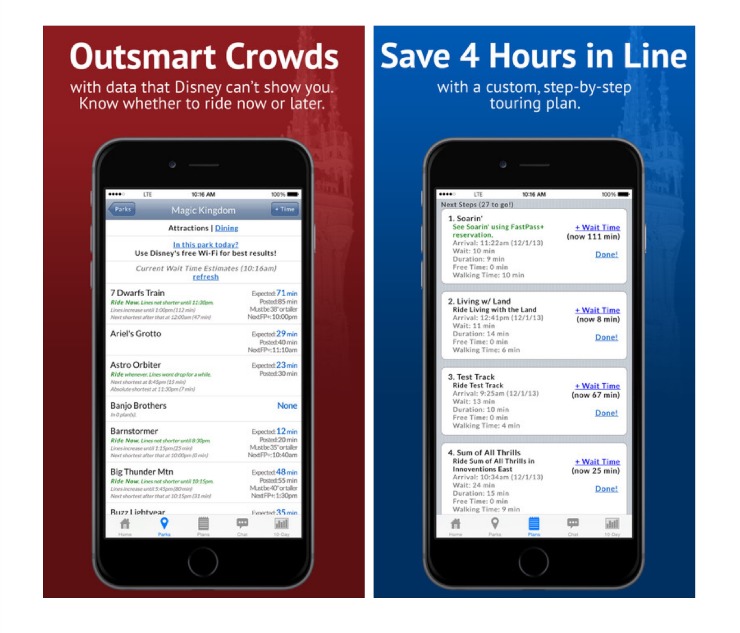 This app saved my family so much time during our vacation that I will never go to a Disney Park without it on my phone!  The app really helps you plan smartly so that you can get the most done with the least waiting.  The plans it produced were very accurate and the optimized itinerary worked seamlessly.  Even when you make a change to the order of your rides/attractions, it automatically updates your wait times.  I personally found their wait times to be closer than Disney's posted wait times.  Users are actually able to submit wait times through out the day through the app, and this helps re-calculate times as the day goes on – making it more accurate.




There is a free version and a subscription version that will run you about $12.95 per year.   This app is truly a wealth of information at your fingertips and makes your day at Disney run so much smoother.  Download here: iTunes / Google Play
2. Rent a stroller/use a stroller.  The average family will walk approximately 10-15 miles per day at Disney.  That is A LOT of walking…especially for little legs.  Our daughter was 5 when we took our first trip to Disney World and fought us tooth and nail about getting into the stroller the first few times.  She eventually same to love it.   She didn't use it every minute of the day but it was there for her to rest her legs, get out of the burning sun and sit back and take in the sights.  I believe that having a stroller really helped prevent any meltdowns.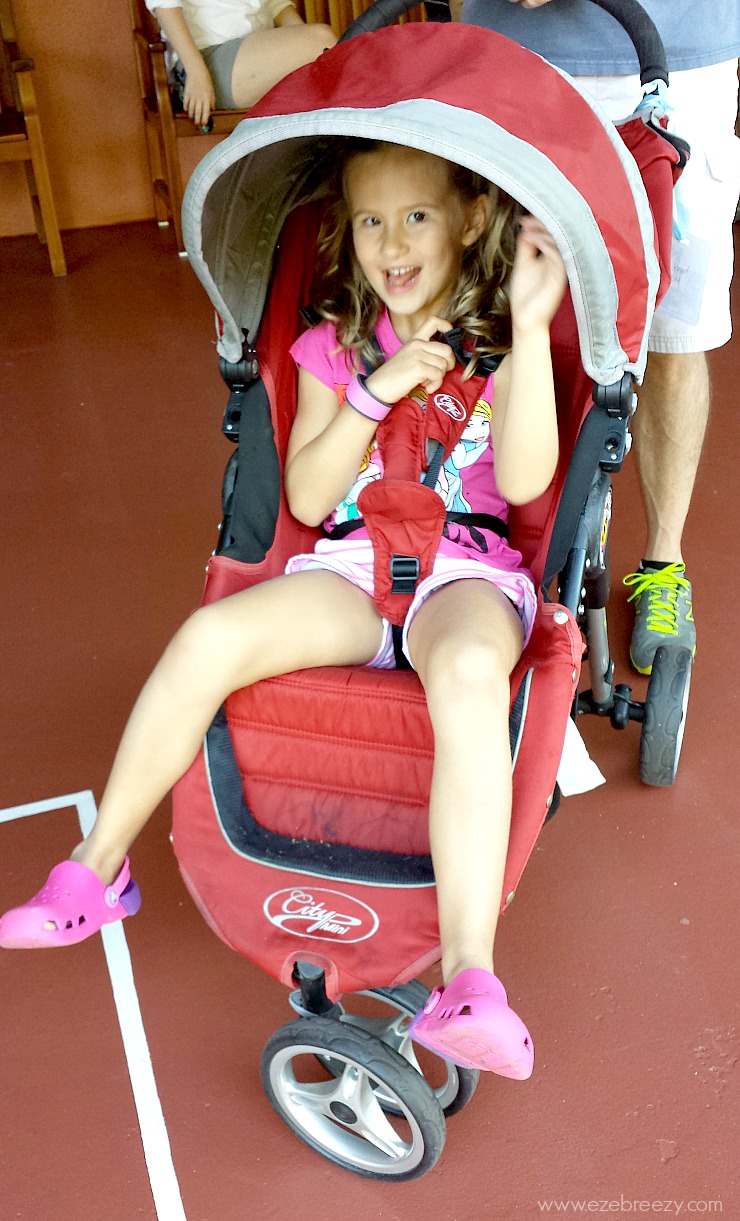 Disney makes using a stroller super easy.  There are designated stroller parking areas at or near each attraction/ride.  These areas are clearly marked.  I made a fun little stroller sign and personalized it with our family name.  It made identifying our stuff in a sea of strollers very quick and easy.
You have 3 options for getting a stroller: bring your own, rent one from a stroller rental outfit (we used this one), or rent from Disney within the park.  When we went to Disney we flew and didn't feel like lugging a stroller onto the plane, so we opted to rent a stroller while at Disney.  I made the arrangements before we took our trip and our stroller was waiting for us when we check into the resort.  It was just as easy to return.  We just dropped it off at the concierge desk as we checkout at the end of our vacation.  Easy peasy.
Unless you love handling exhausted kids melting down mid-afternoon, use a stroller.  It is a life-saver!
3. Use a Disney Travel Planner. Planning a trip to Disney can certainly be fun but it's also a lot of work.  Between researching accommodations, making dining reservations and fast-pass arrangements, knowing and understanding current Disney promotions and specials AND running your daily life of family and work – you can spend hours and hours nailing out the details of your vacation.  That's where a Disney Travel Planner comes in handy.  First off, their services are completely FREE.  And who doesn't love something for free?
Beyond that, Disney Travel Planners make sure you and your family don't miss any of the magic of Disney.  They are experts of all things Disney and can help you plan your vacation to be all that you want it to be.  The best part is, they will do as much or as little as you want.  Have them take over all the planning of your trip, or just be a guide to help you make the plans yourself.  The key is that a Disney Travel Planner will cross all the T's and dot all the I's and is there to worry about all the small little details so YOU can focus on the fun.  (Learn more here).  
4. Disney dining plan.  There is an on-going debate over the Disney Dining Plans.  I definitely struggled with whether or not to do the dining plan.  Is it worth it?  Is it a waste of money?  In the end, I felt like this was one trip where a dining plan would be definitely worth it.  And it worked great for us.  If you can plan your trip around a free dining promotion, that makes the decision a whole lot easier.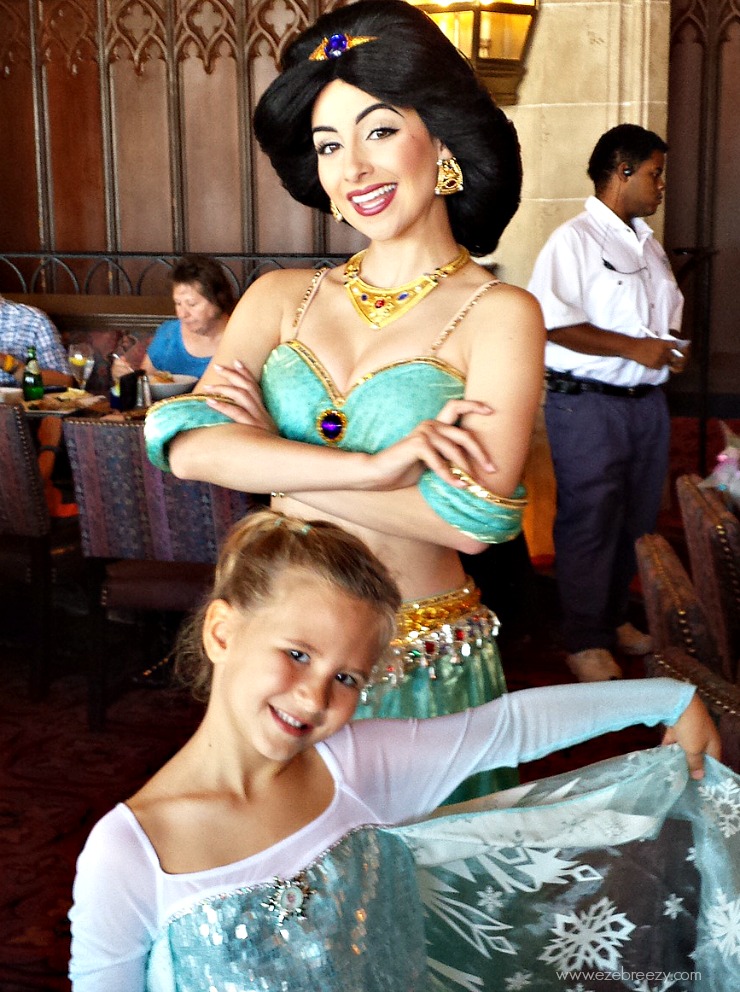 Here's why it worked…we were planning on several character meals.  What better way to meet your favorite Disney characters than while you're relaxing over a meal instead of standing in a long line in the hot sun.  And Character Meals generally cost more than your average meal at Disney, but with the Disney Dining Plan, you don't even need to worry about it because it's all covered.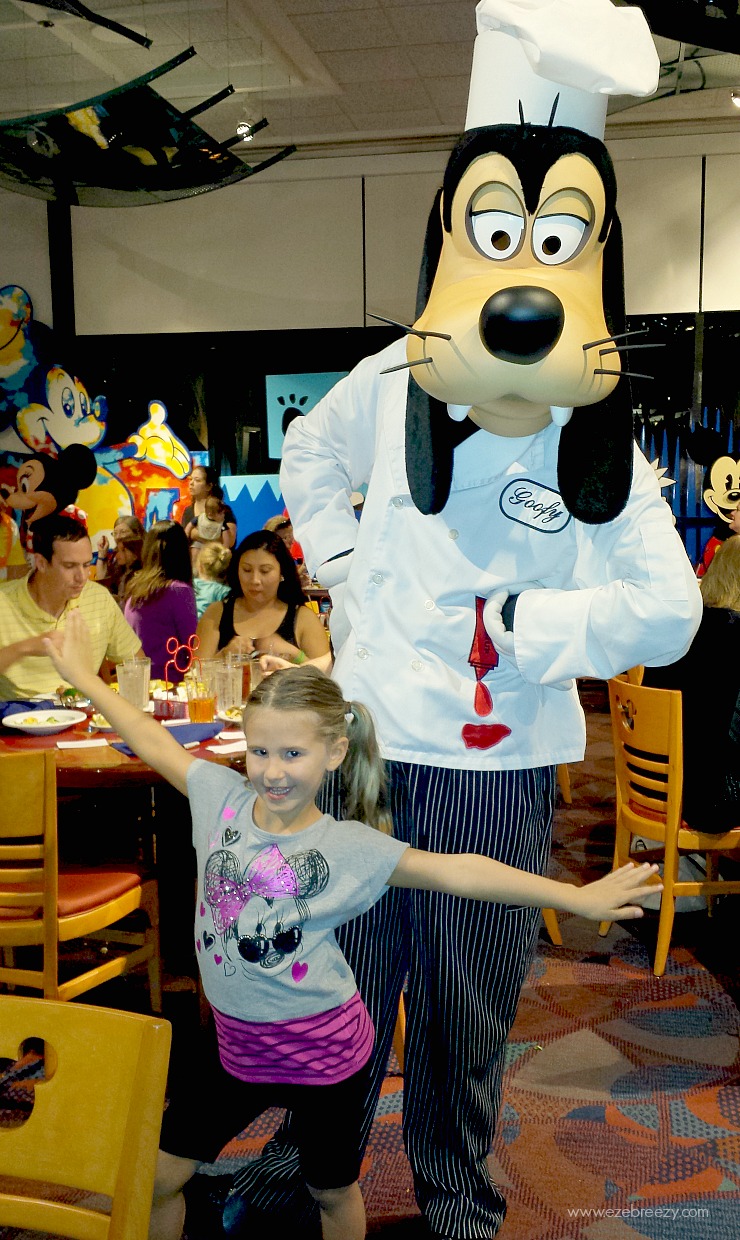 The Dining Plan also allows you to actually order want you want and not what is the most economical item on the menu so you can save money.  Now you can order that huge steak instead of the chicken and not have to worry about the amount of the bill at the end of dinner.  The Dining Plans offer a lot of food so if you plan right, you can actually be ahead and even leave Disney with snacks for the trip home!  Definitely a win-win.
5. Get the FREE stuff.  You'd be shocked to learn of all the FREE things you can actually get while you are at Disney.  Be sure to take this list of the top free things you can get at Disney.  A free Celebration Button and samples of sweet treats is just the beginning, you just need to know where to look and it's a great way to save a little money!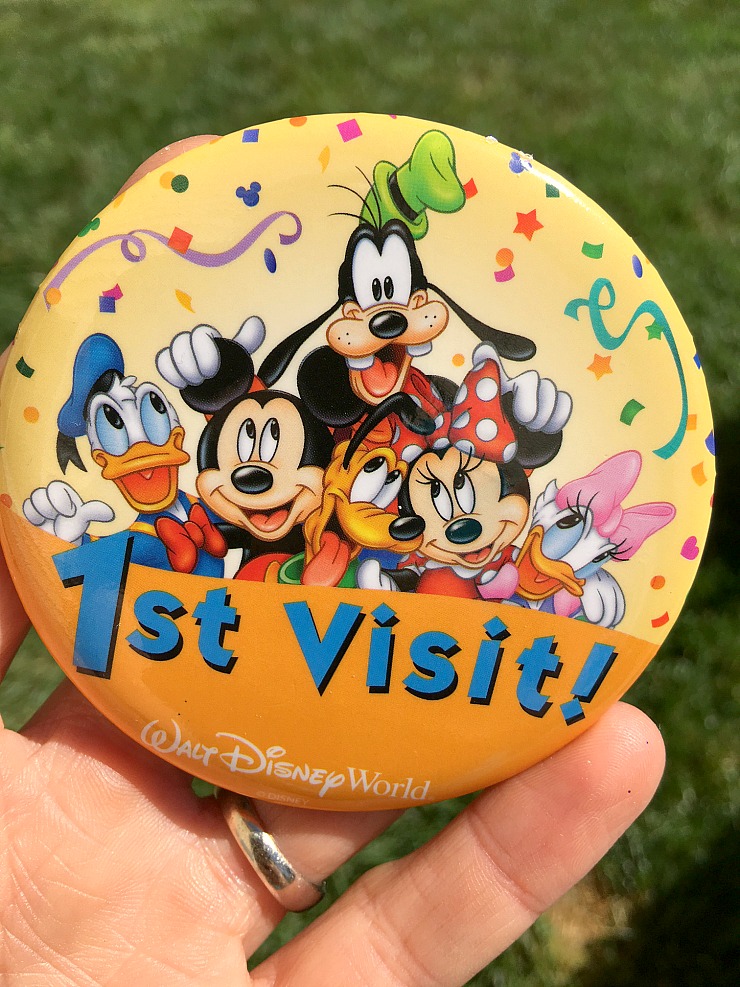 6. Be flexible.  A day at Disney World can be amazing or a total nightmare, it just  depends on how you approach your day.  This was something that I came to grips with early in my planning.  There is certainly a desire to see as much of Disney when you get there.  I totally get it, you're spending all this money to go there…why wouldn't you want to absolutely everything.  I'll tell you why…because if you don't learn to be flexible and you are try to cram everything in, you and your family will be exhausted, bitter, and disappointed.  This is especially true if you only have a short trip planned.
Don't over-schedule your day so that you can actually enjoy what you are doing instead of constantly looking at your watch and pushing your family long to stay on a tight schedule.  Start by prioritizing which parks to go to and which attractions to see first.  This will leave everyone feeling happy, excited and having fun!
I'd love to hear what you do to keep out the stress of your Disney planning and trip.  Do you have a tip of your own?
---
Pin For Later…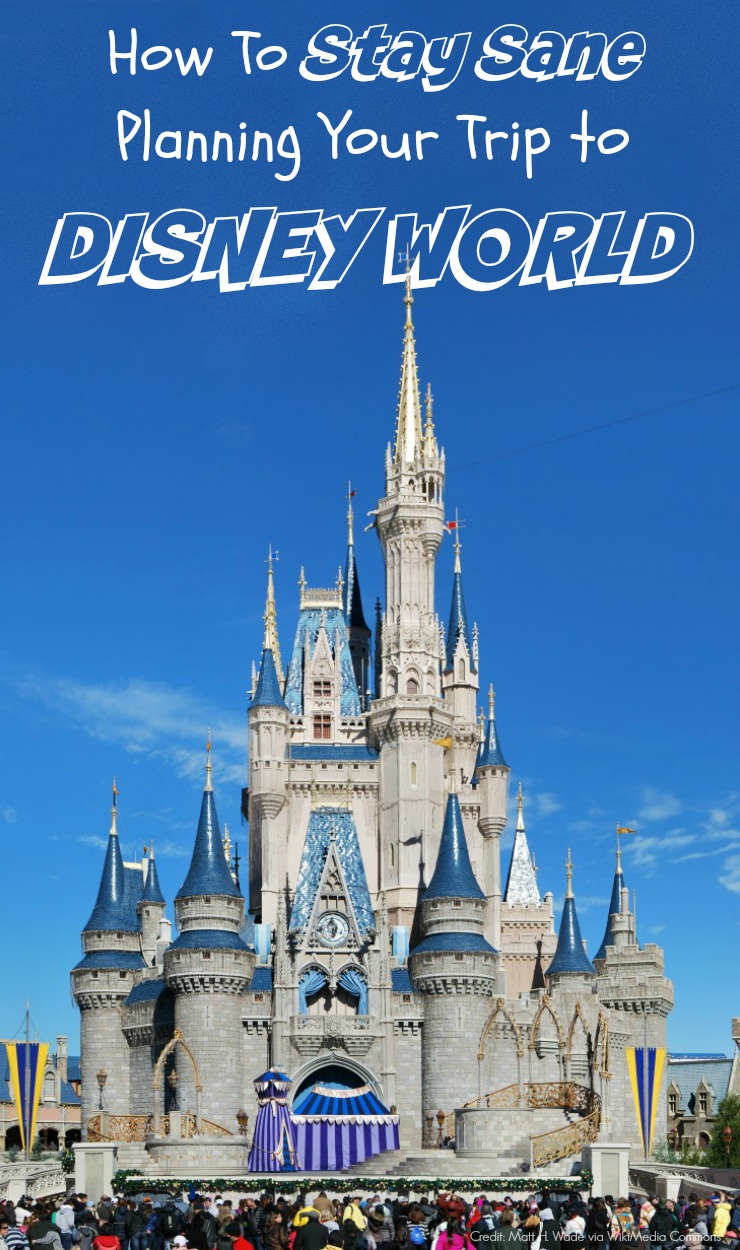 (Castle image) This image or media was taken or created by Matt H. Wade. To see his entire portfolio, click here.@thatmattwade This image is protected by copyright! If you would like to use it, please read this first. (Own work) [CC BY-SA 3.0], via Wikimedia Commons
(Featured cover image) By March 19, 2015 (https://www.dvidshub.net/image/1827685) [Public domain], via Wikimedia Commons