A bedtime routine is so important for kids but getting kids ready for bed can have it's challenges.  This one simple change helped us correct a bedtime routine mistake we were overlooking.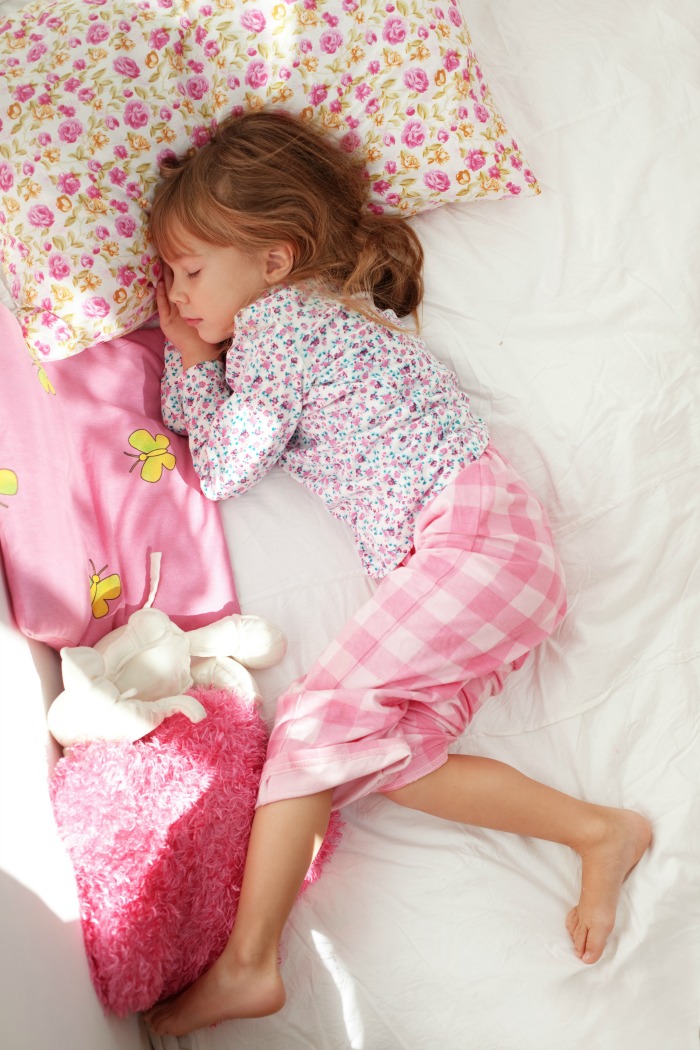 Bedtime routine, routine, routine.
It doesn't matter if you have an only child or a house full, we all know about the importance a consistent bedtime routine.  It's definitely important in this house.  A predictable routine at bedtime helps your little one unwind from the day, gives them comfort and helps them prepare for sleep. Sounds simple enough, right?  But I think we all know that it sounds a lot easier than it really is.  
All bedtime routines are not created equal and you could be overlooking one huge bedtime routine mistake that is the source of night time struggles.
Your child's bedtime routine probably includes some variation of the following: bath, snack, brushing teeth, potty time, pajamas, books, maybe some quiet talk time, lights out, lullaby, prayers or just words of gratitude, snuggling and then a kiss and goodnight.
Reading books at bedtime is most likely a big part of your child's nighttime routine – it is certainly part of ours.  Curling up in bed with your child and a good book (this is one of our FAVORITES) creates a cozy and happy place to end the day.
But we went through a tough period of time when our daughter really struggled with shutting down at bedtime. She would be exhausted but had the hardest time quieting her mind.  We thought reading books at night was eliminating stimulation and helping her wind down for the night – we were wrong.
Well…kind of wrong!
We started to recognize a pattern with our bedtime routine.  After reading certain books at bedtime, our daughter seemed to having a harder time falling asleep.
But why?  I mean we were reading.  She should be half way to sleepy-town by the time we finish the books, right?
Our bedtime troubles boiled down to one simple,
overlooked thing…
…we were picking the wrong type of books to be reading at bedtime. It wasn't the act of reading a book that was the issue, it was the type of book that was actually causing the problem. Most children's books are written to entice or excite the child, so that they like the book.  Don't get me wrong, this is a good thing!  But it isn't necessarily the BEST thing when it comes to trying to prepare for sleep.
Certain content in books can actually be too stimulating for a child at bedtime and do the opposite of what we need from a nighttime routine.
For us, a book as innocent as Fancy Nancy Oh La-La Spa can start our daughter's mind turning.  She starts thinking about how she is going to set her spa up the next day, and what friend will help her put it all together….and the next thing you know the questions start, her eyes are as big as saucers, and… bedtime hell begins.
So we made some changes with book selection at night.  This is going to come out wrong but I am going to say it any way.  We started choosing books that were boring.  Not boring in that my daughter didn't like the book, but boring in the sense that it was a little more…low key, not so much action or adventure.  It's not as hard as it sounds.  You just want to find books with the right balance.
In searching for different books to read at bedtime, I came across a wonderful book my daughter has come really enjoy, The Rabbit Who Wants To Fall Asleep. I love this book because it was literally written with one goal in mind – to help your child fall asleep.
The author, Carl-Johan Forssén Ehrlin, is a behavioral scientist with a bachelor's degree in psychology and a teacher of communications.  He wrote this book with very specific language patterns and techniques designed to help kids who have difficulty unwinding at bedtime.  It's about poor Roger Rabbit who can't seem to fall asleep; so he and his mother go to visit Uncle Yawn.  I can't say enough good things about this book.  You have to check it out here.
Here are a few other favorites:
Dr. Seuss Sleep Book
The Napping House
Bedtime For Frances
Sleep Like A Tiger
Tell Me Something Happy Before I Go To Sleep
Edgar Gets Ready For Bed
The Wonderful Things You Will Be
The Goodnight Train
It's Time To Sleep My Love
In The Night Kitchen
Goodnight Yoga
Bedtime Stories For Kids
Every child is different and I understand that bedtime books may not be an issue for every little one.  But if your son or daughter has an active mind and struggles to quiet their mind at night, try changing the type of books your read at bedtime. Choose books that help your child focus on the goal, which is to relax and go to sleep.
We still have our occasional struggles but making this small change really turned our bedtime troubles from tears to smiles. As parents, we try just about anything to help our kids get to sleep at night; this is a pretty easy fix you could be overlooking, so give it a try.
Stay in touch.  I'd love to hear how it works for you!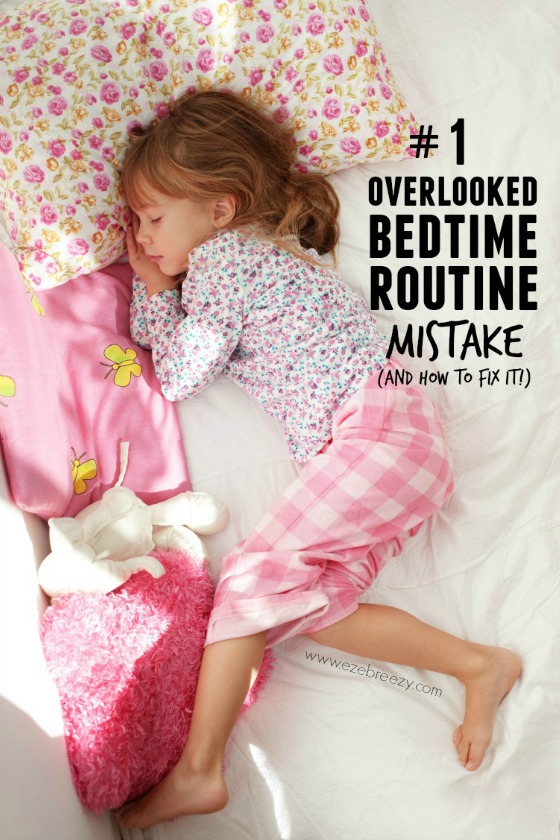 You Might Also Like…