This post was sponsored by Nature Made® as part of an Influencer Activation for Influence Central.
Transitioning from a summer schedule back into a school routine isn't easy.  We actually start our school morning routine a couple of weeks before the end of summer to help make the transition a little easier.
Part of our back-to-school prep included getting back into some of our healthy habits that may have relaxed a little over the summer; going to bed earlier, waking up like we would on a school morning, and having a balanced breakfast when we wake up.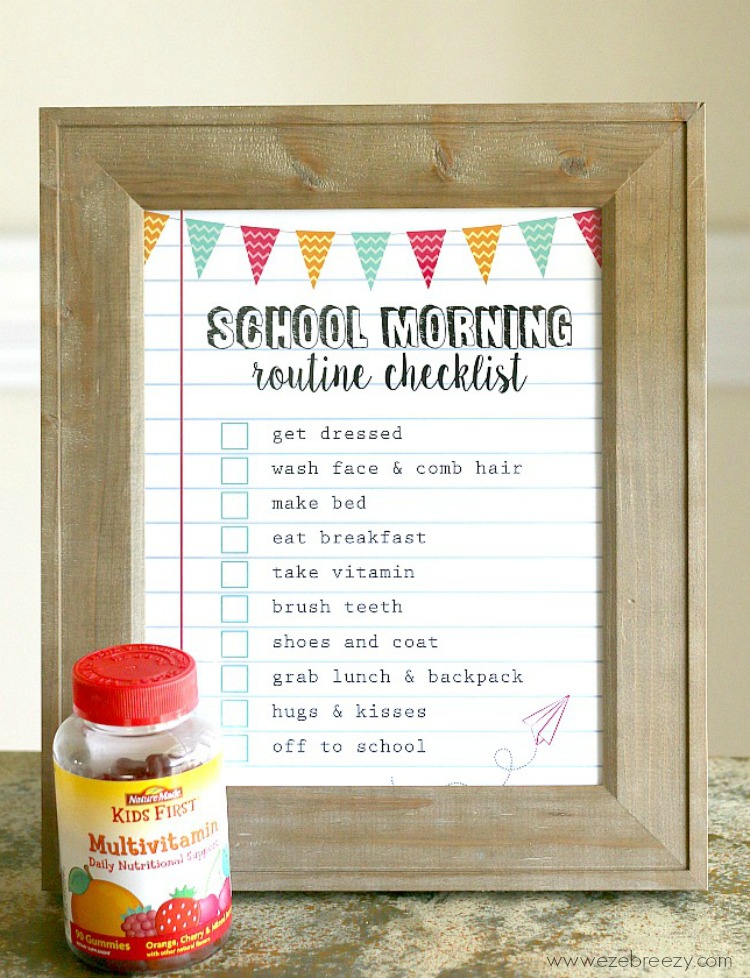 My daughter loves breakfast, but prefers to eat after she's been up for a while; not exactly possible when you have to get up at 6:15am to catch the school bus at 7am.  So to make sure she leaves the house in the morning with all the essential daily nutritional support she needs for a successful day at school, we have started incorporating a new vitamin with breakfast each morning.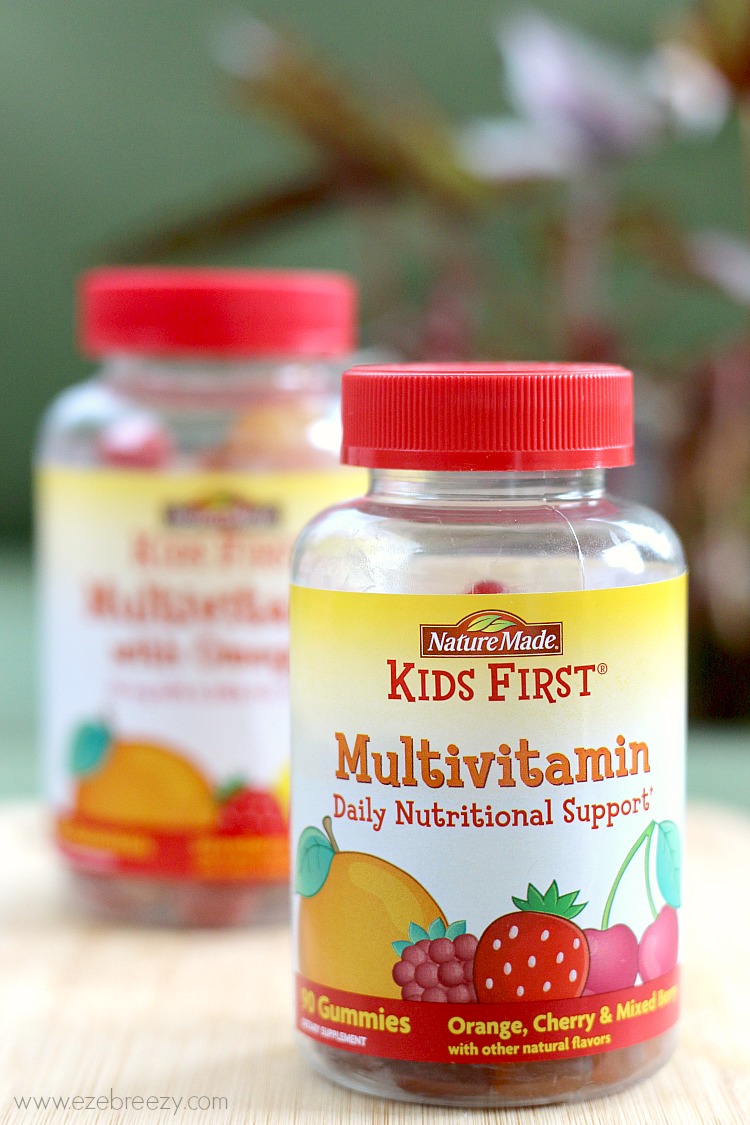 We had really struggled to find just the right multivitamin.  They either didn't have the right balance of nutrients for my liking or my daughter didn't like the taste and struggled to take them daily.  But all that changed when we found Nature Made® KIDS FIRST® Multivitamin Gummies.  I got them while back to school shopping at one of my favorite stores, Target.  They are so easy to find; just look in the vitamin aisle in the heath section.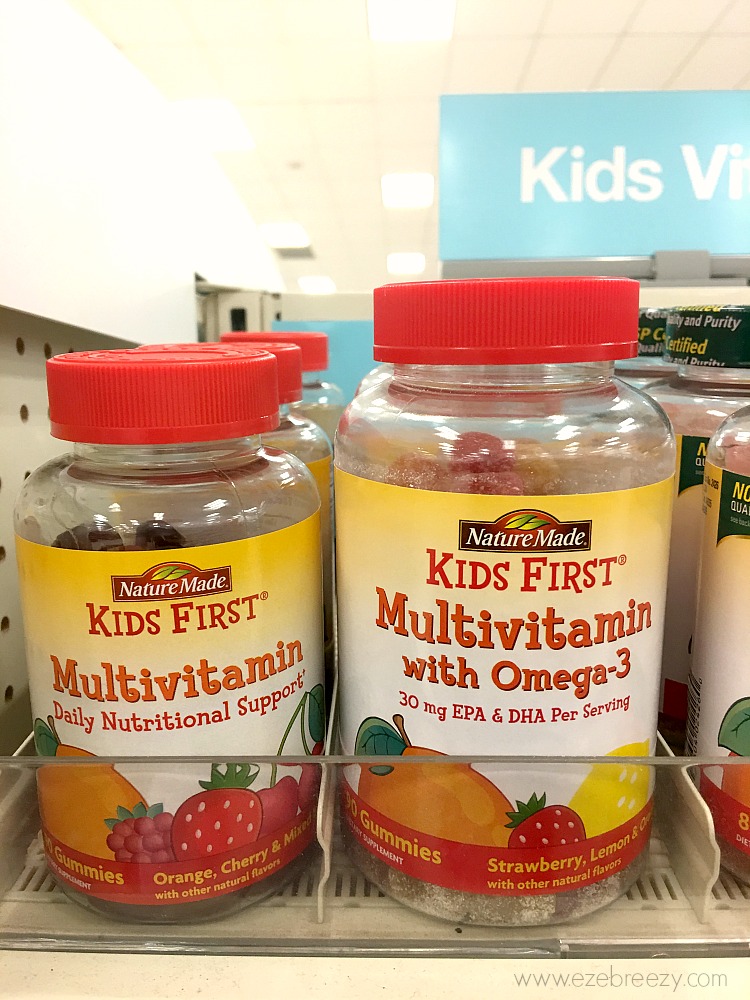 These Nature Made® KIDS FIRST® Multivitamins are easy for kids to take because they taste great and come in easy-to-chew gummies.  My daughter loves the taste, and unlike her old vitamins, never complains about them being hard to chew or having a strange after-taste.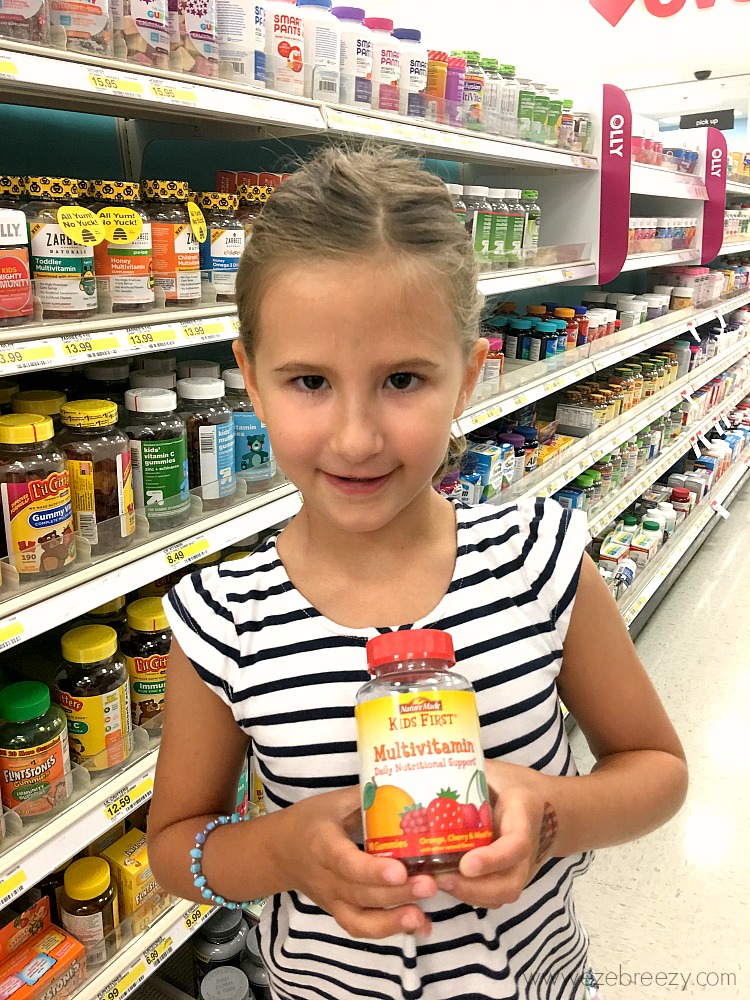 I love the Nature Made® KIDS FIRST® Multivitamin Gummies because the come from Nature Made®, a trusted quality brand that takes nutrition seriously.  These multivitamin gummies contain all the essential nutrients that a child needs for nutritional support, including vitamins A, C, D, and E, B vitamins, and minerals like iodine and zinc.
Nature Made® has a full line of KIDS FIRST® Gummies including Nature Made® KIDS FIRST® Vitamin C Gummies, Nature Made® KIDS FIRST® Fiber Gummmies, and even Nature Made® KIDS FIRST® Multivitamin with Omega-3 Gummies if you'd like to start incorporating some essential omega-3 fatty acids into your child's diet.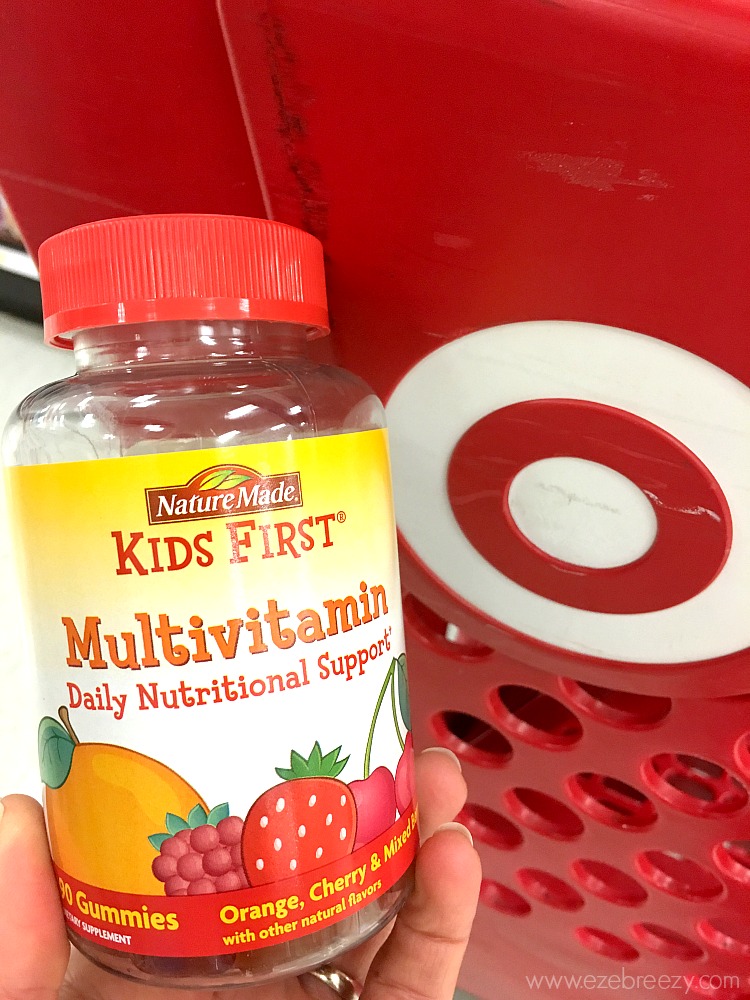 These multivitamins come in delicious all-natural fruit flavors that kids just love – Orange, Cherry and Mixed-Berry, and contain no synthetic dyes, preservatives, yeast, or gluten. All the things we look for in a multivitamin for our kids.
Another part of our back-to-school prep included simplifying our morning routine.  This fun school morning checklist printable is a huge help.  Since kids seem to function better when they have a routine and know what to expect, using a checklist like this can really help school morning be less hectic.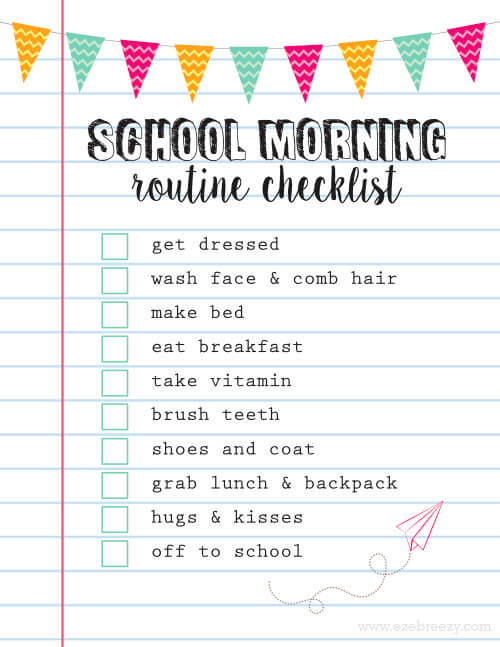 Keep the checklist on the kitchen counter so it is easy for the kids to see and check off each task as it's completed.  Feel free to use this school morning checklist printable.  Click HERE or on the image to download.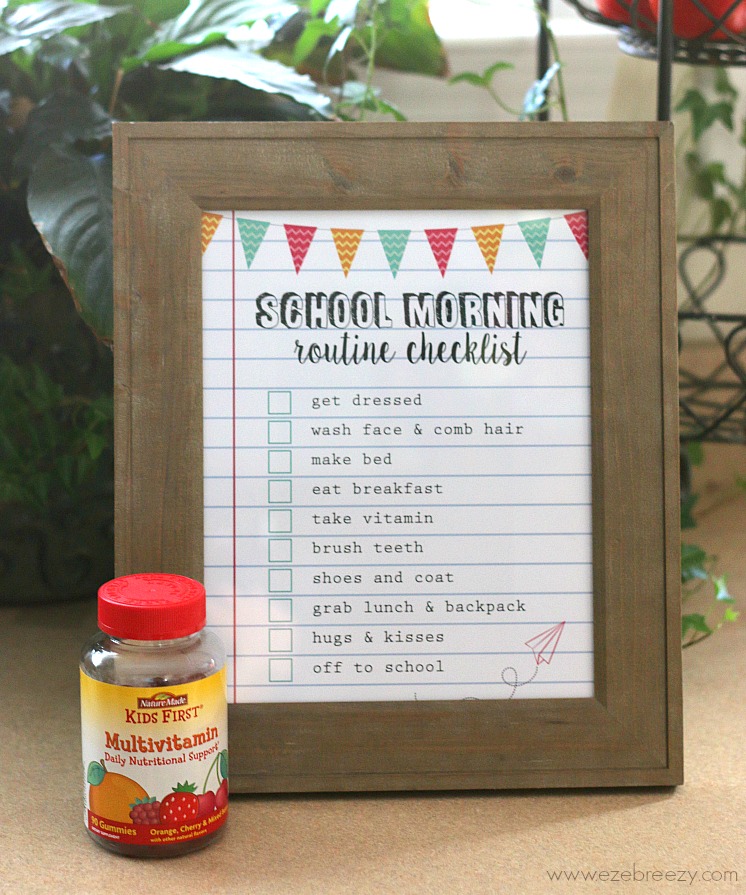 What is your school morning routine like?  I'd love to hear your comments.  And don't forget, help your kids kick off the school year right and grab your kids some Nature Made® KIDS FIRST® vitamins the next time you are at your local Target store. If you're anything like me…that will probably be today or tomorrow!
†These statements have not been evaluated by the Food and Drug Administration. These products are not intended to diagnose, treat, cure, or prevent any disease.