Teacher Appreciation Week is just a week away!  I am so excited to share an adorable popcorn teacher appreciation gift and free printable tag idea with you.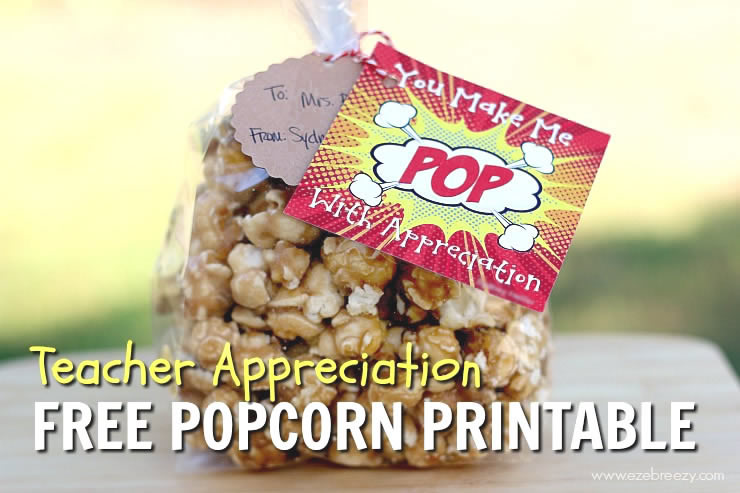 Teacher Appreciation Week is officially the first full week of May every year.
My daughter's school does things a little differently.  Instead of focusing all of our teacher appreciation into one week in May, our school actually takes 4 separate days throughout the year (usually 1 day per quarter) to celebrate and appreciate our teachers.
I have to admit, it's kind of nice having things spaced out throughout the year.  I feel like I can plan better and it takes some of that immediate pressure off having to do something 5 days in a row.
One of my daughter's teachers LOVES popcorn, so I thought I would make some homemade caramel popcorn for her teacher appreciate gift.  Homemade caramel popcorn is a fun and inexpensive gift that is always a hit.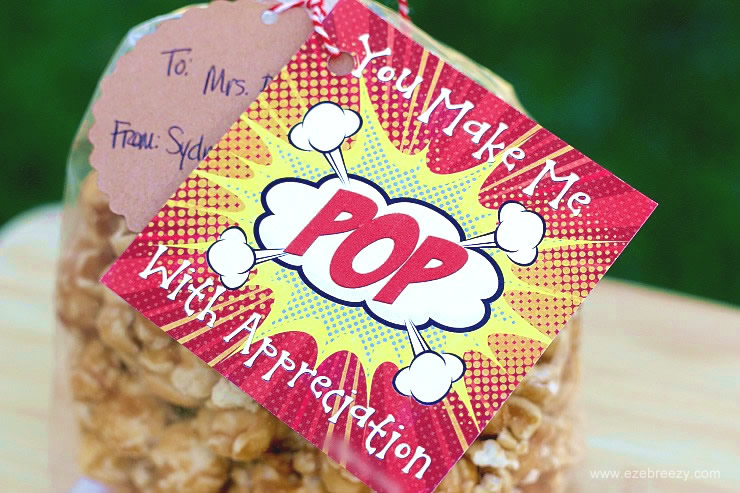 The best part about this Popcorn Teacher Appreciation Gift is that it's super flexible.  If you love whipping something up in the kitchen, you can fill the bags with this addicting homemade caramel popcorn.   If you are pressed for time, simply fill it up with store-bought popcorn.  Either way this popcorn treat will be a huge hit with your child's teacher.
So let's start with the recipe for Caramel Popcorn.  If you are going to pick up some store-bought popcorn you can find the FREE Popcorn Printable here or just scroll down a bit to find the picture and link to print.
If you are feeling a little domestic and want to try making some caramel popcorn, well then you're in luck!  This recipe is so EASY to make, tastes AMAZING and is totally ADDICTING!

Caramel Popcorn
Prep time:
Cook time:
Total time:
WARNING: This caramel popcorn recipe is super easy to make and totally ADDICTING!
Ingredients
16 cups prepared popcorn
1 cup butter
2 cups brown sugar
½ cup light corn syrup
½ teaspoon salt
½ teaspoon baking soda
1 teaspoon vanilla extract
1 cup peanuts or chopped pecans (optional)
Instructions
Preheat oven to 250 degrees F
Spray cookie sheet with cooking spray
Prepare popcorn and set aside in large mixing bowl.
Add butter, brown sugar and corn syrup to a medium sauce pan and bring to boil over medium heat.
Maintain a low boil for 4-5 minutes without stirring.
Remove from heat and add baking soda, salt, vanilla and nuts.
Pour over popcorn and toss.
Spread out over greased cookie sheet and bake for 60 minutes, stirring every 15-20 minutes.
Store in airtight container.
Now it's time to print out this 
Free Popcorn Tag Printable
for the perfect teacher appreciation treat!  Click
HERE
to download and print it.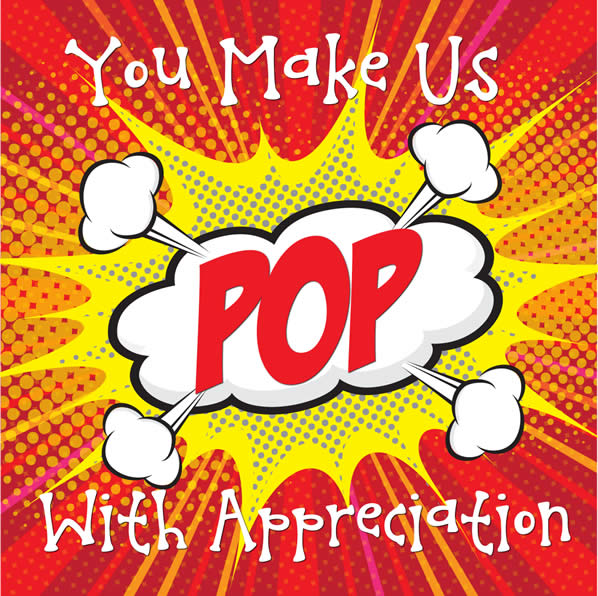 I hope you enjoy this popcorn recipe and printable!  These popcorn bars are another favorite treat to make with popcorn and can be made in not time.
Pin For Later…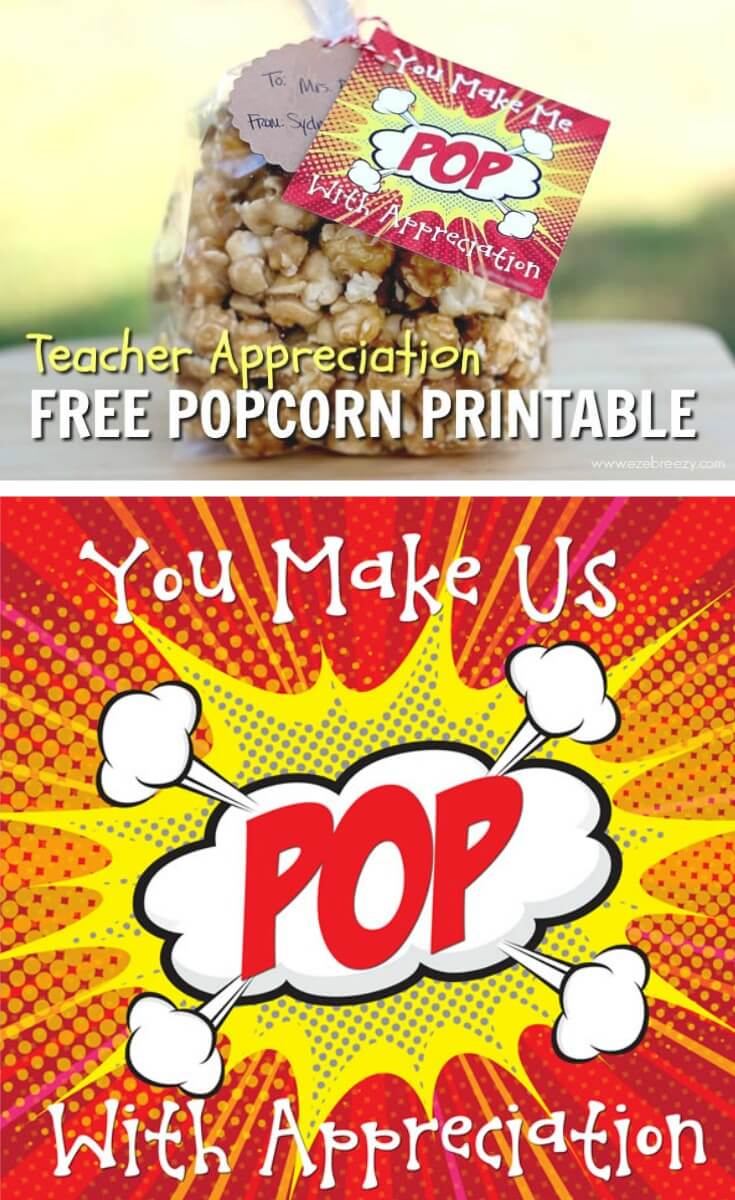 ---
You Might Also Like…