This Father's Day Gift Idea is the perfect way to show how much they love and care for Daddy.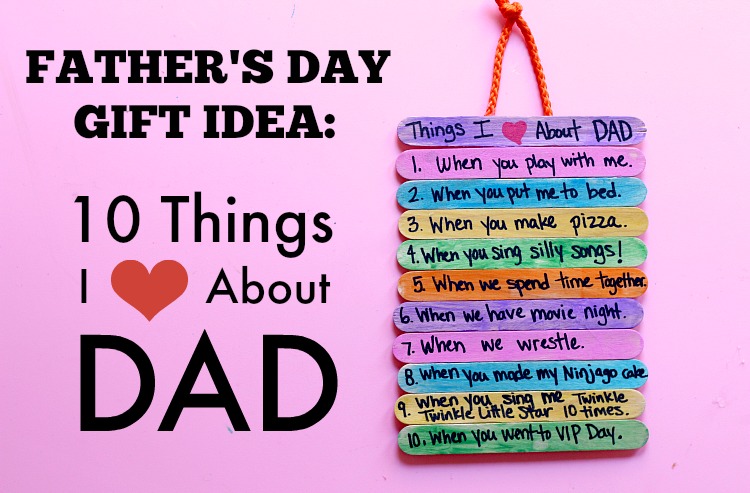 Making a homemade Father's Day gift is a great way to make Dad's day extra special.  We have been making a Father's Day gift every year since our daughter was born.  It's a wonderful way for us to spend time together, and the personal touch from the kids keeps the true meaning of celebrating Father's Day.
Every year we update this adorable Dad photo.  My husband loves it!  I always try and take the pictures in the same spot – it's a fun way to see how much your child has grown over the past year.
This year my daughter and I came across this project for an adorable popsicle stick Father's Day gift idea and fell in love with it.  I love when kids come up with things they love about Mom and Dad.  The list is usually sweet and hilarious at the same time.  My daughter's list was no exception.
What You Need To Make This Adorable Father's Day Gift Idea
Paint palette or paper plate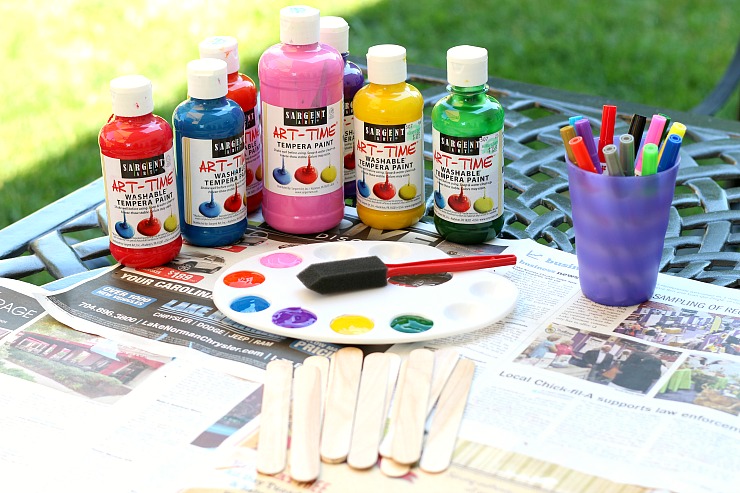 We changed things up a bit and decided to paint the popsicle sticks with tempura paint.  It was easy to do and dried in about 10 minutes.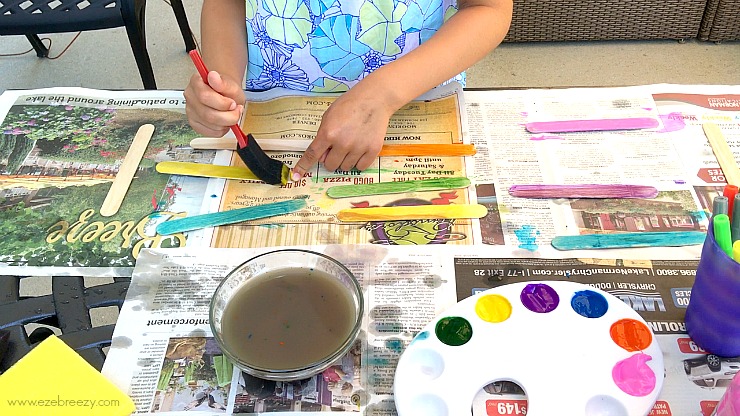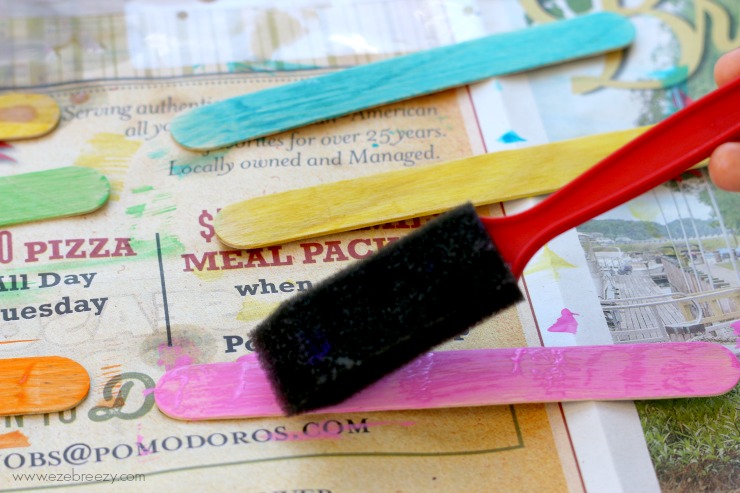 After the popsicle sticks dried, my daughter came up with 10 things she LOVED about her Dad. Because of space, I wrote the list on the popsicle sticks.  I used a paint pen but you could also use a Sharpie marker.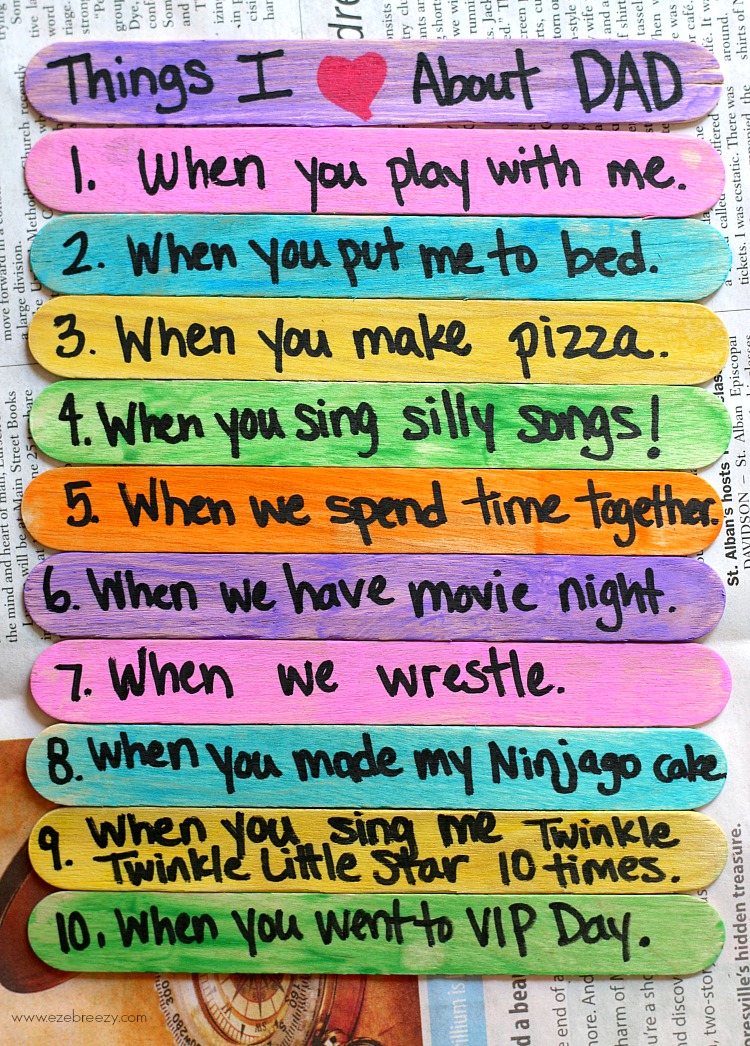 To tie everything together, take a rope or ribbon and hot glue it to the back.  You don't need to be precise – I just eyeballed everything and trimmed off any excess ribbon.  This makes the perfect way for Dad to hand the sign in his office or work area.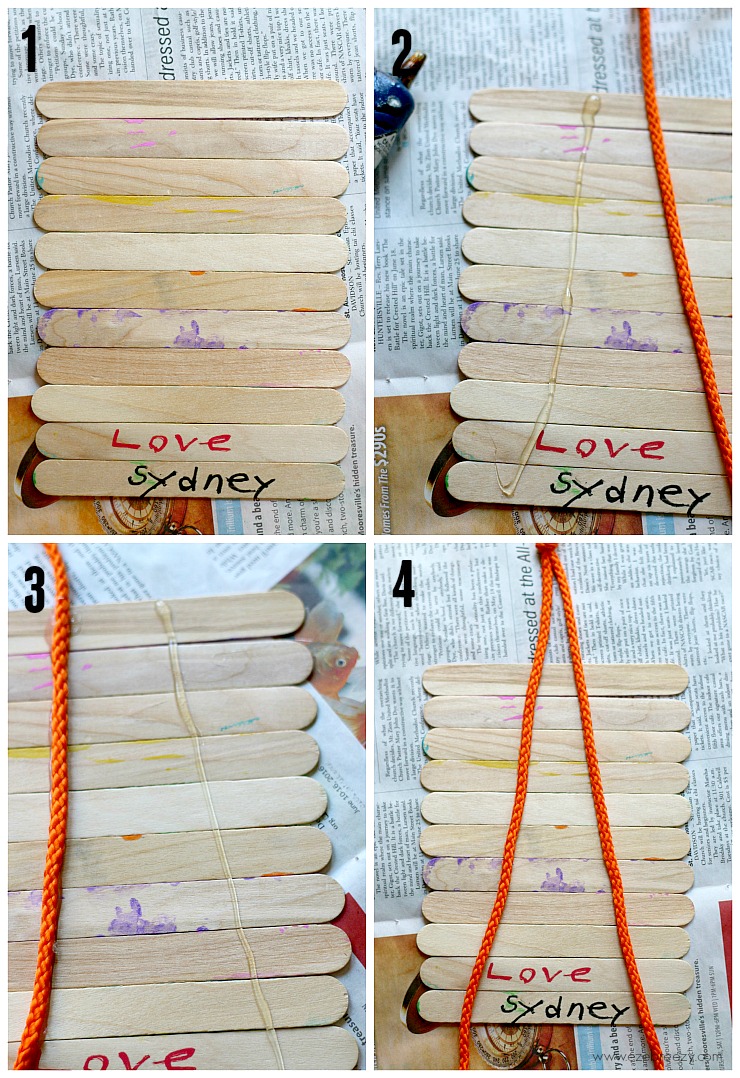 That's it!  A fun, easy to make, homemade gift any Dad would love to get for Father's Day.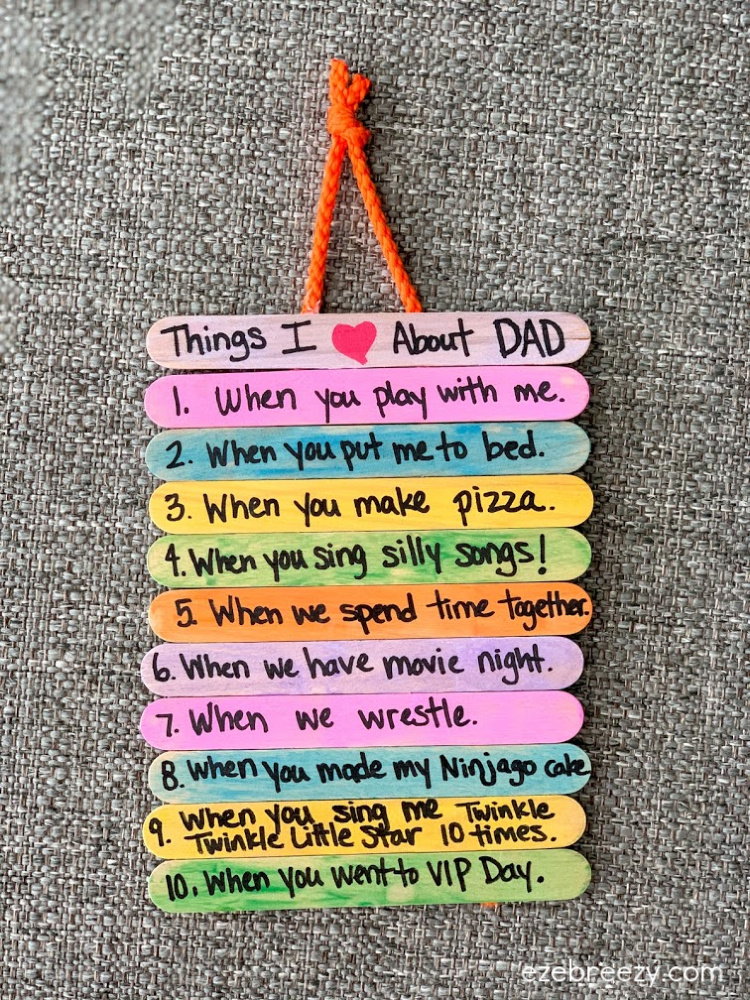 Pin It For Later…

---
More Craft Ideas…