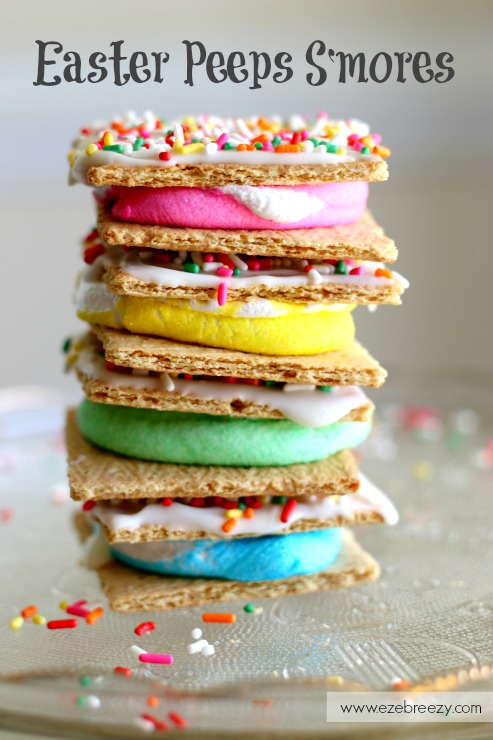 Easy Easter Peeps S'mores
These Peeps S'mores are SO easy to make and such a great twist to traditional s'mores.  You just need some graham cracker squares, Peeps, sprinkles and chocolate.  I used white candy melts but you could use white, milk or even dark (yum) chocolate.  Whichever is your favorite.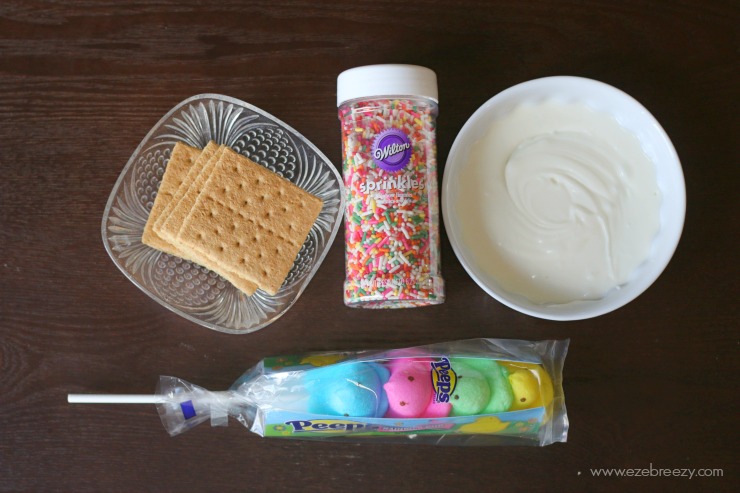 Let me say that when it comes to Peeps…I think that people either love'm or hate'm.  So if you are in the "hate'm" column…no worries.  Just take a leap of faith.  These Peeps S'mores will turn you into a believer.  There's just something different about them when they are sandwiched between two graham crackers and smothered in chocolate – DELICIOUS!
Making this twist on s'mores is so simple to make.  Just lay your graham cracker out on a microwave safe plate, top with one Peep, and pop it in the microwave for 10-15 seconds.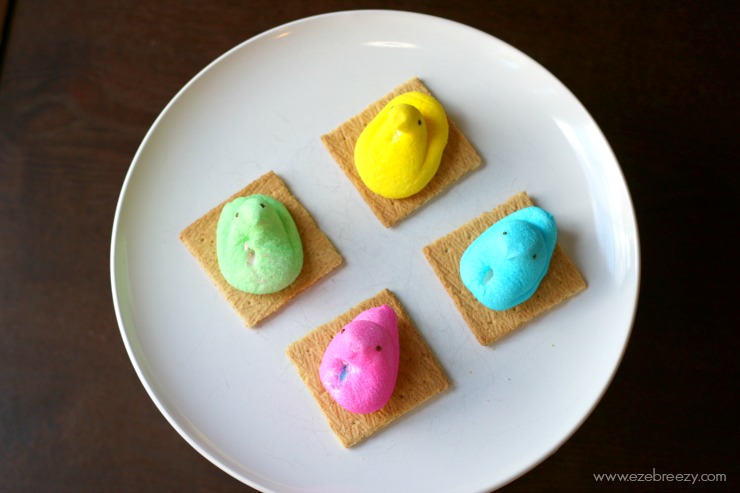 Make sure that you keep an eye on the Peep while its cooking – they will quickly swell.   If you let them cook too long, you'll be scraping sticky marshmallow off the walls of your microwave!  I'll spare you the picture.  I'll just say, it wasn't pretty AND it took awhile to clean up!
10-15 seconds should do the trick.  You want the Peep to just start to crack and swell.  Once this happens, remove your plate from the microwave and top with another graham cracker square.  That's right no chocolate on the inside of these Peeps S'mores.  That part comes next!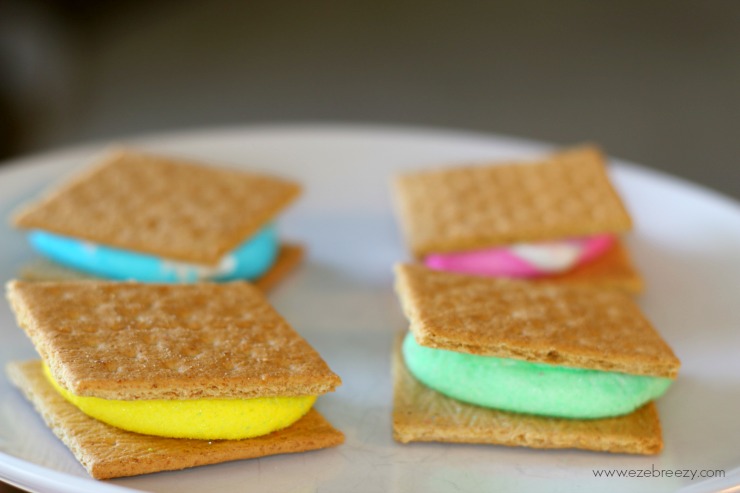 The chocolate is going on the outside, coating that graham cracker!  Just melt the chocolate according to package directions and then spread it on the graham crackers and top with sprinkles.  It's that simple.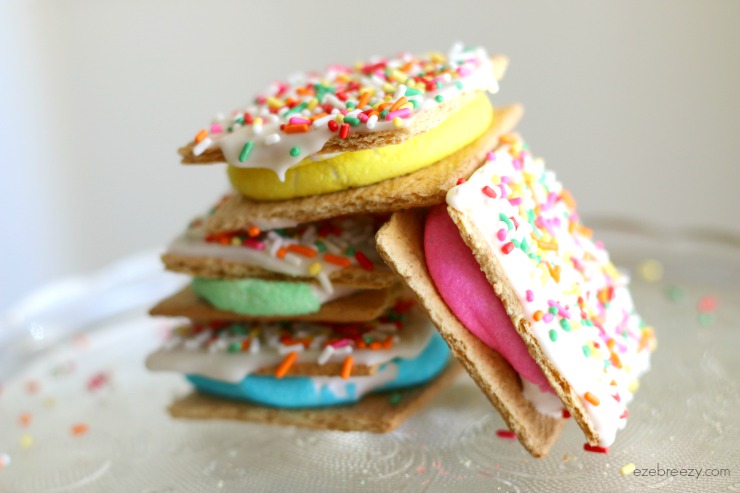 And how about that pop of color?  Just the perfect fun treat.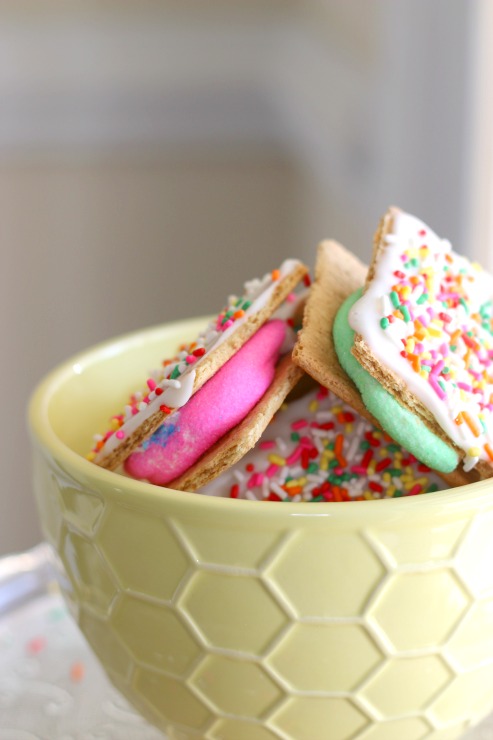 So after all the Easter candy is gone and you're left with all those extra Peeps – scoop them up and head into the kitchen to make some Peeps s'mores.   You're kids will thank you!

Easy Easter Peeps S'mores
Prep time:
Cook time:
Total time:
Ingredients
10 Peeps
20 Graham cracker squares
1 small bag white candy melts or chocolate of choice
Instructions
Place graham cracker square on a microwave safe plate.
Set one peep on top of graham cracker square.
Microwave for 10-15 seconds.
Place second half graham cracker on top of melted Peep
Melt chocolate according to package directions.
Spread melted chocolate on top of graham crackers. If coating both side you will need to coat one side with chocolate, let it dry, and then flip it over to coat the other side.
Shake sprinkle on top of melted chocolate.
Eat immediately for extra gooey enjoyment or let sit until chocolate sets.
---
You Might Also Like…